v3: Printed on 100% recycled electrons. - 343,474 visitors - Tuesday 21st January, 2020
Last visited 33 seconds ago!
journal3 is the reason for v3.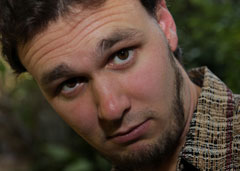 I keep a journal, which details in great detail every little detail of my daily life. It's not always exciting, but does give a good indication of what my life is like, and presumably in turn what I am like.
It's my collection of mundane daily life, interspersed with my attempts at photography, wit, and whatever else comes to mind. The Journal3 Index is probably where you'd want to start, or the recent entries:
Hogswatch, Acro, Slacklining, Climbing, & the James Street Food & Wine Festival | Sat 30th to Sun 31st Jul 2016
CC the Cat & the Julia Rose Band | Fri 29th Jul 2016
Europe, Egypt & Africa | Sun 24th to Thu 28th Jul 2016
Acro at Davies Park | Sat 23rd Jul 2016
Fat Picnic | Fri 22nd Jul 2016
West End Full Moon Fire Festival | Sun 22nd May 2016
Slacklining & Acro | Sat 21st May 2016
Slacklining & Acro | Sun 15th May 2016
Take Action for Affordable Housing and Sustainable Development | Sat 14th May 2016
The Dentist & The Crown | Thu 12th May 2016
Slacklining, Acro & Sunset Gathering | Sun 8th May 2016
The House of Fandom Markets | Sat 7th May 2016

Loading Google Search
---
v3 is a stylistically diverse site.
That's the point of it. The freedom to style each page how I want, easily, without any restrictions—while still keeping some semblance of order. Total anarchy isn't for me. The menu up the top is your friend. It's the one thing that's always there.
v2 was a very fixed site.
Every page, every section, was exactly the same—stylistically speaking—as every other page. It's still there—
go have a look
. It was heavily focused on standards compliance, accessibility, and all that jazz. It seemed the "right" way to design a perfectionist's site back then. Now I've moved on. Order in chaos is my current goal.
---
v1 was my first attempt at a "proper" website. I'll get it online if I can find the source code.
---
amused3 Because Someone Has to Be: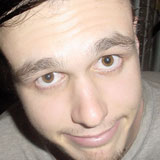 I believe you can tell a lot about a person from what amuses them, or sometimes, what doesn't amuse them, so when I come across something that amuses me, I put it on my amused site. Plus it's a lot of fun.
There's usually a few revealing things hanging around at my public file depository too, although be aware that, despite the name, they may not actually be intended for public view—read the disclaimer first.
Hard Answers


It's where you go for all those hard answers—or if you have a question you need an answer for. A useful site, by Ned Martin. HardAnswers.net
the-i.org – Ned Martin's Online Persona
I also have a website devoted to my online persona, "thei", where you will find some of my photography, including some of myself,

along with some information about me and where I live, amongst other things. There are also instructions for getting in contact with me via MSN or IRC, my musical tastes, and a whole lot more…