Sunday 4th March - Toolona Creek and Mount Wanungra, O'Reilly
8am
My alarm woke up, and insisted on waking me up as well—which, after staying up far too late last night, I really didn't feel like. After quickly packing and gulping down some milk and rice, Clint and Maz arrived and we drove down to O'Reilly, only taking a wrong turn twice.
The walk—an eighteen kilometre circuit through Lamington National Park along Toolona Creek and Mount Wanungra via Chalahn, Box Log and Elabana Falls—didn't start especially well: Maz had managed to forget his camera and left it at home; and as it had rained most of yesterday, today's forecast was for wetter weather than yesterday, and it had continued to rain for most of the drive down to O'Reilly, I opted to leave my camera in the car, and instead just take the waterproof Lumix.
However, once we got going, it was actually quite nice—the weather held off, alternating between nearly raining, and misting—and combined with the canopy and frequent waterfalls, it made for a very scenic—and not so hot—walk through a literal rain forest.
It was, however, extremely slippery. Clint walked straight through the first creek crossing, while the rest of us went to great effort not to get our shoes wet, risking our lives sliding over lichen covered semi-submerged rocks. Bronwen fell in a few crossings later, hurting her thumb, and—several crossings in—Maz and I were finally forced to walk through the water, making a mockery of all the effort and death-defying balancing we'd gone through earlier.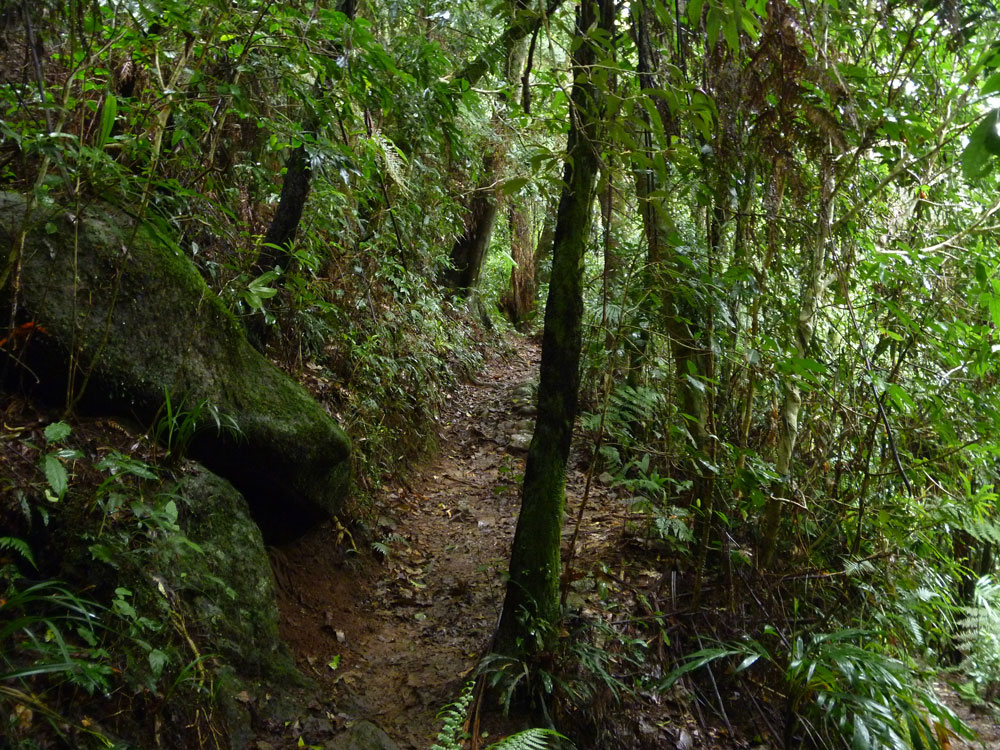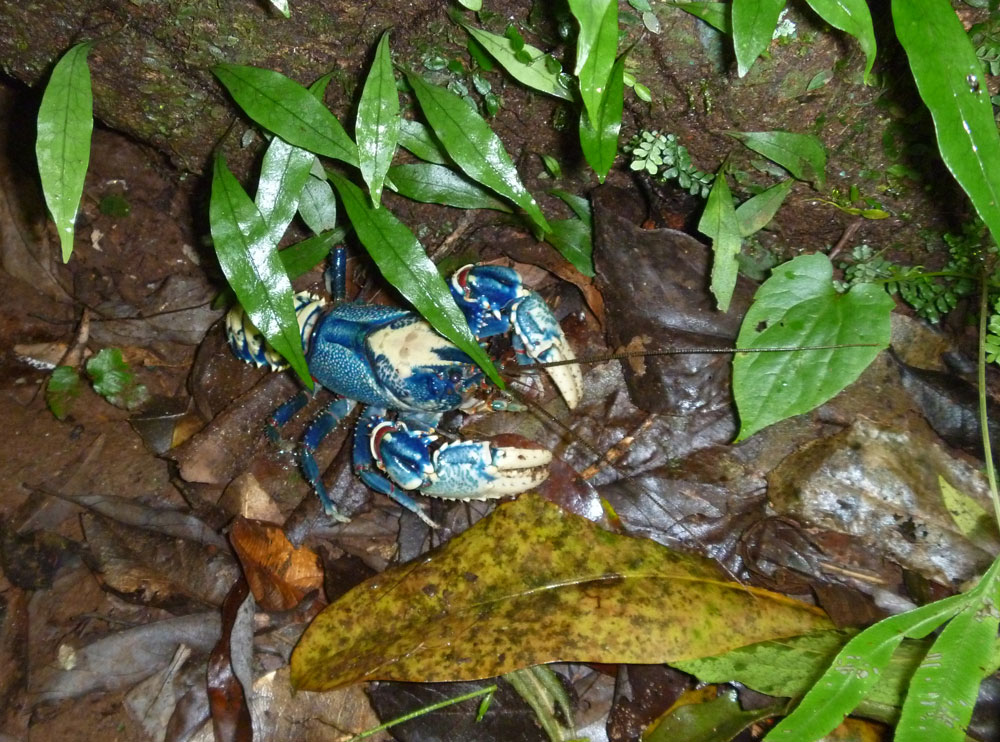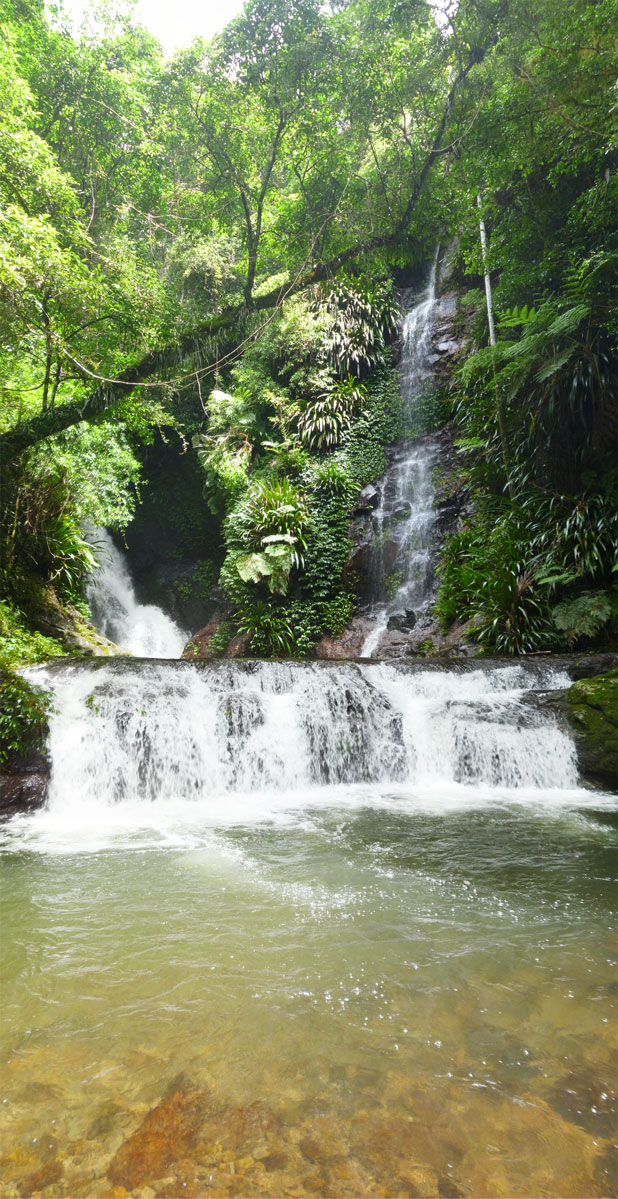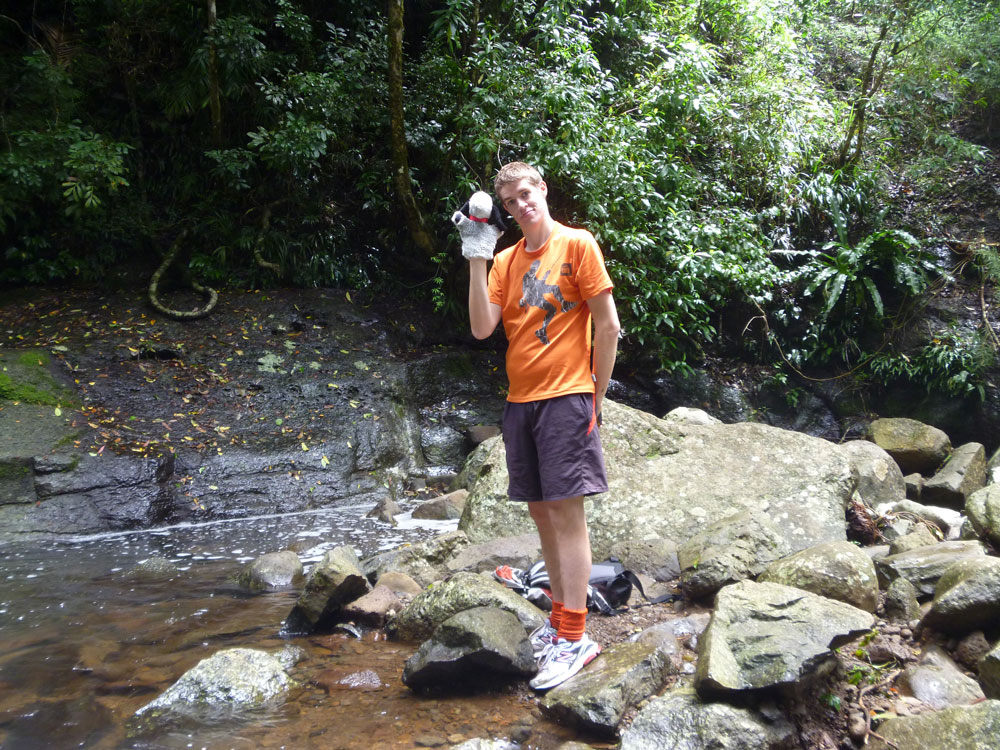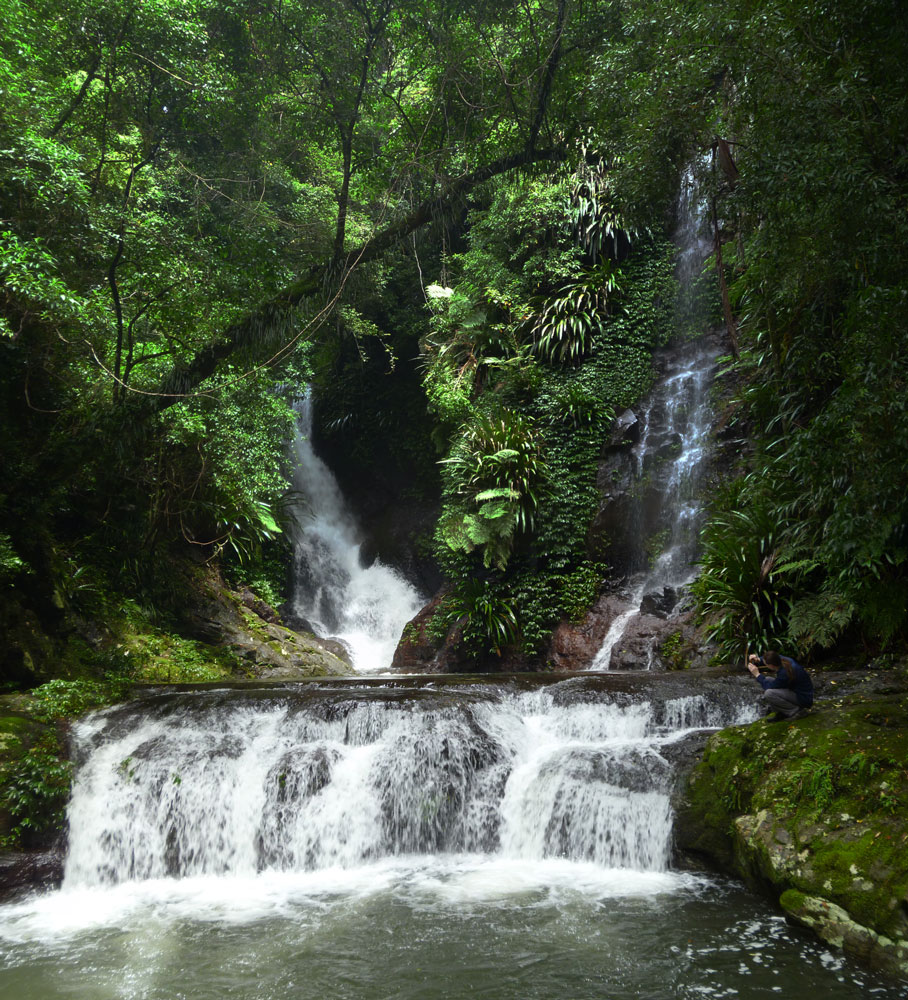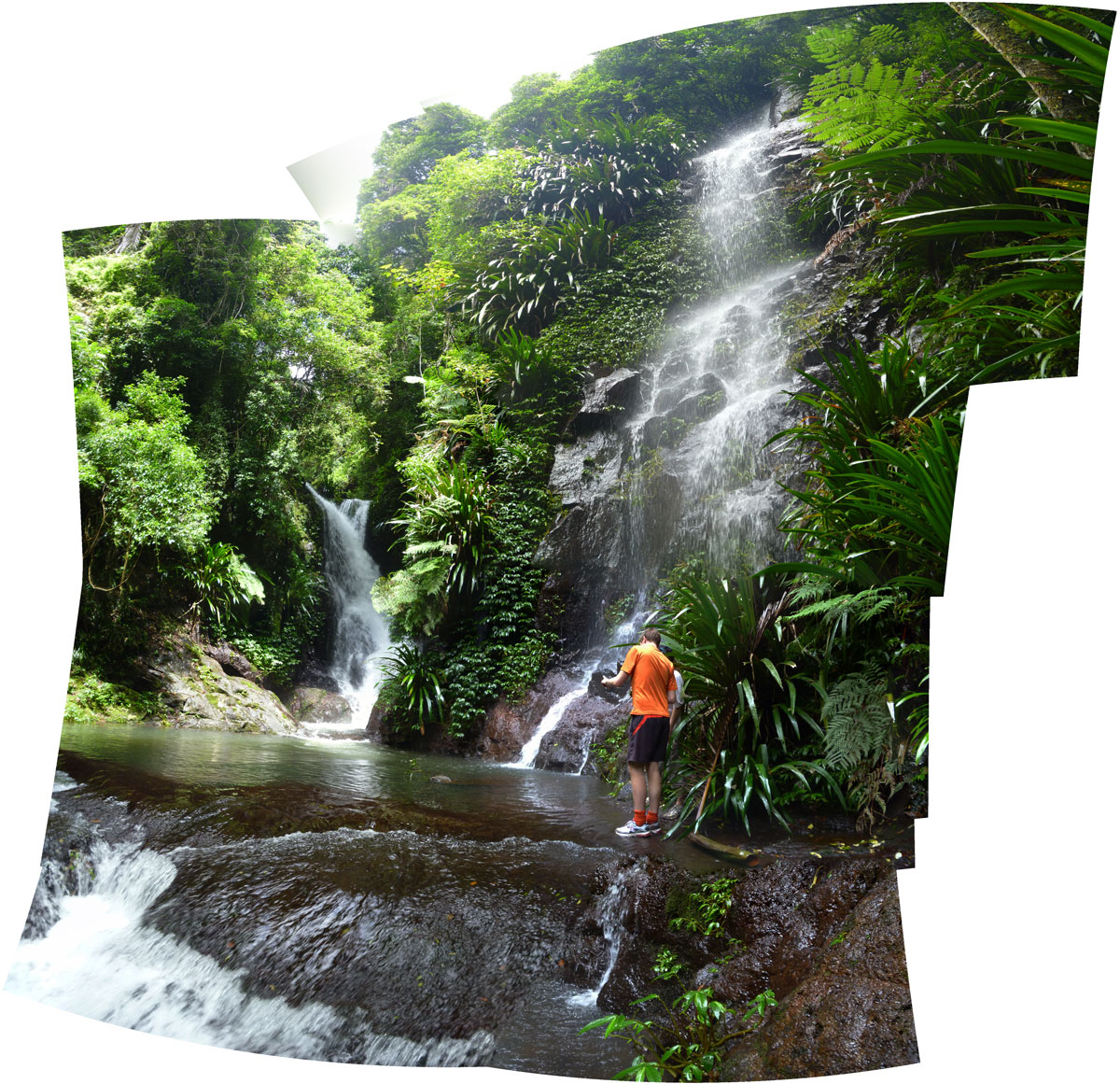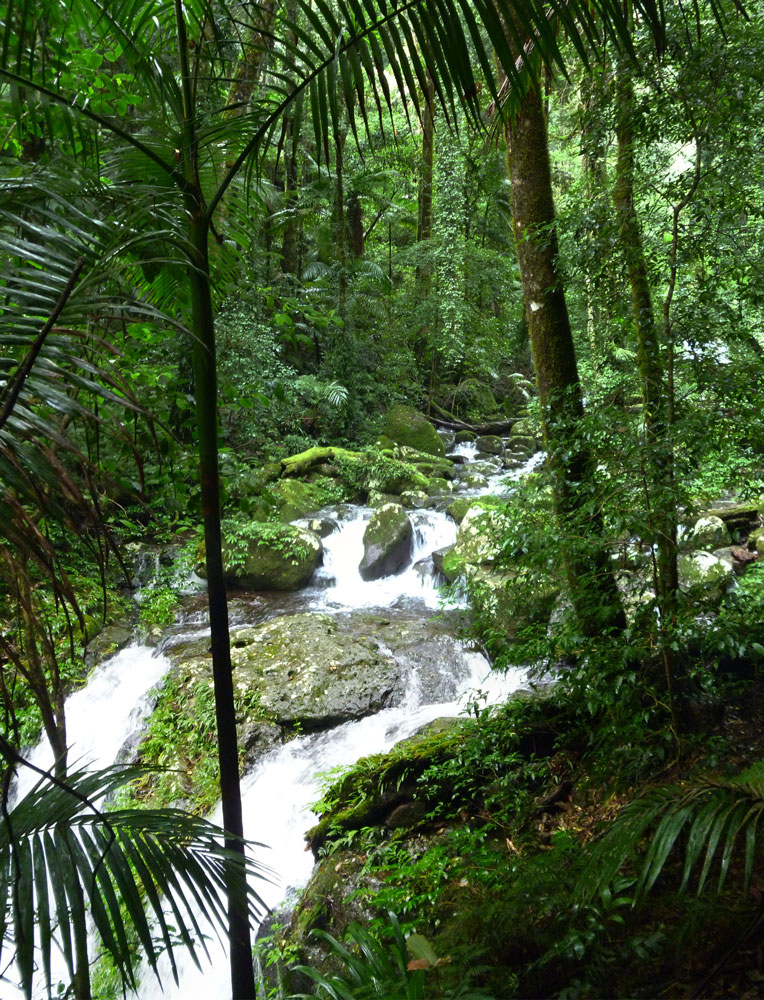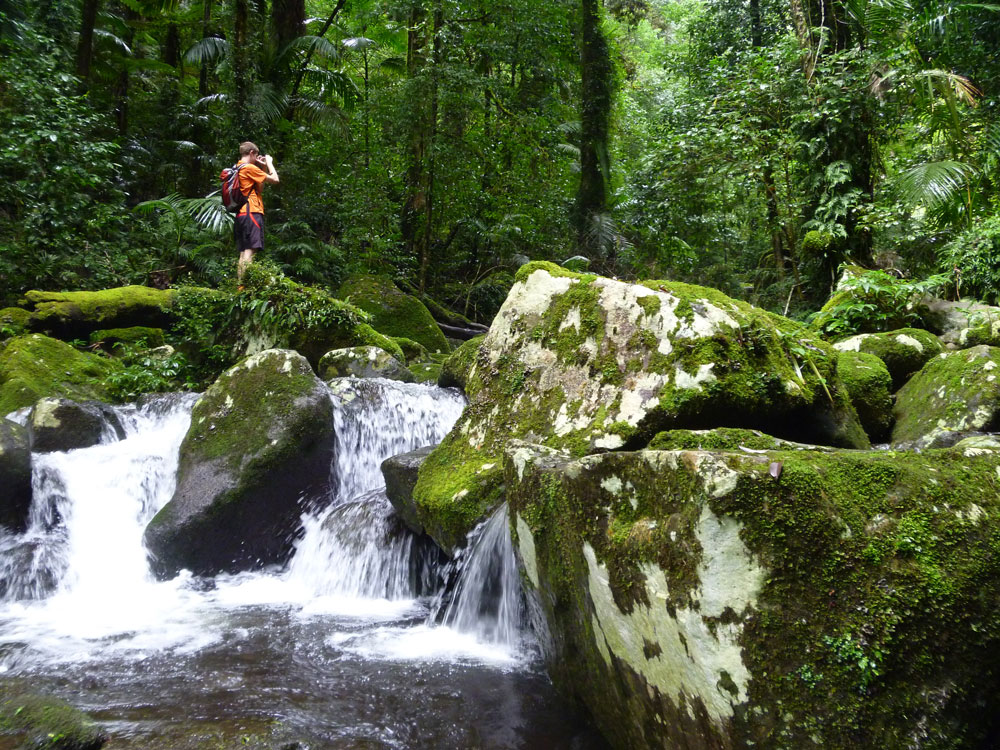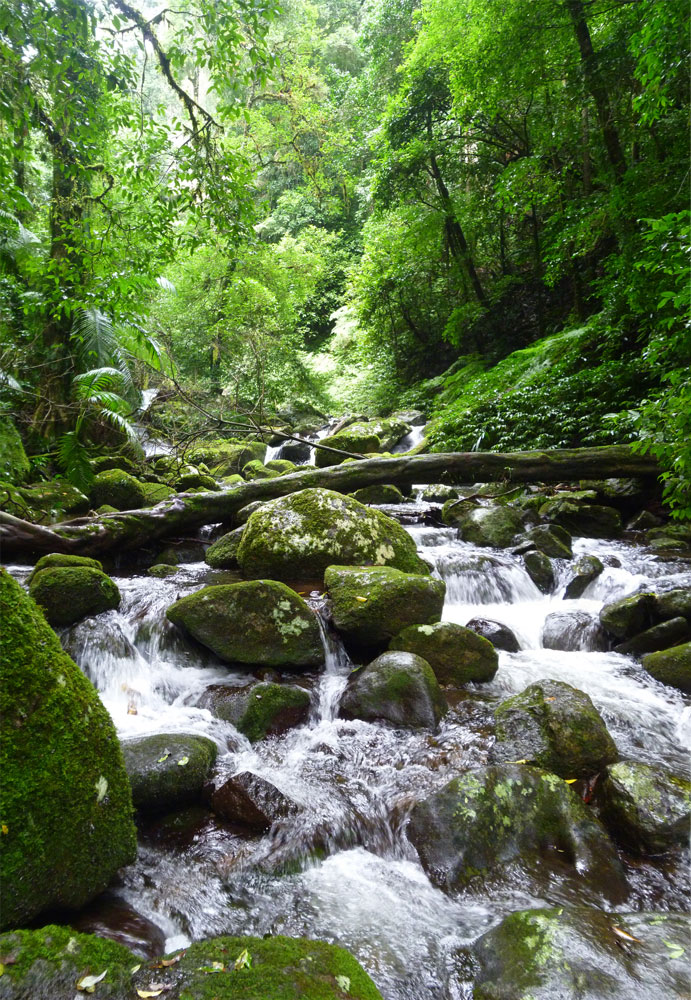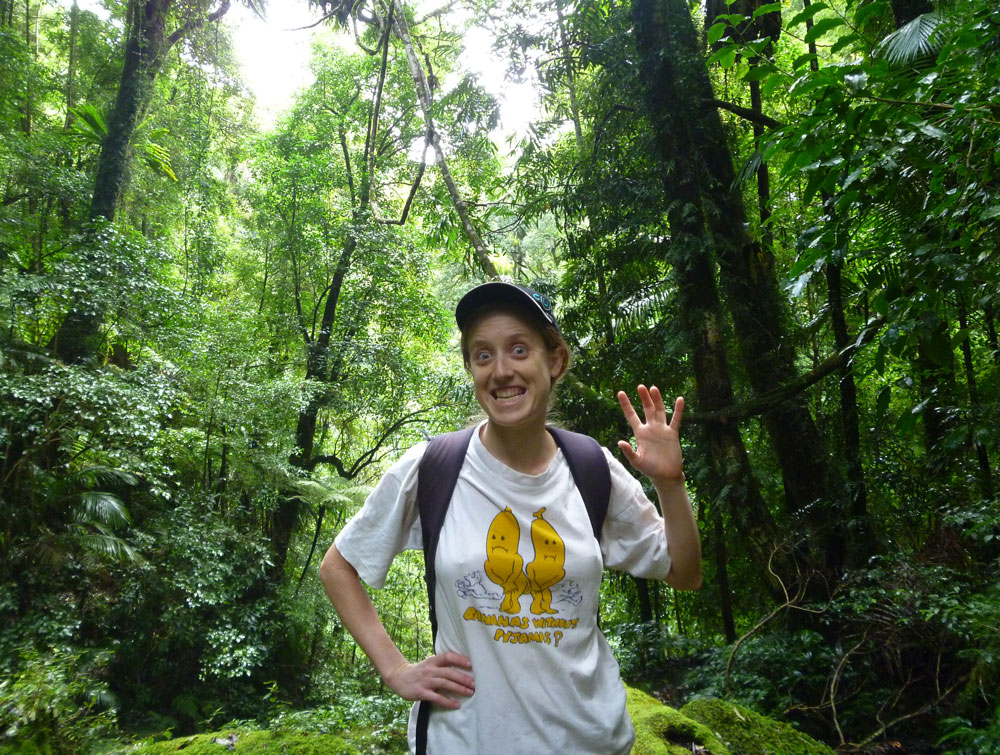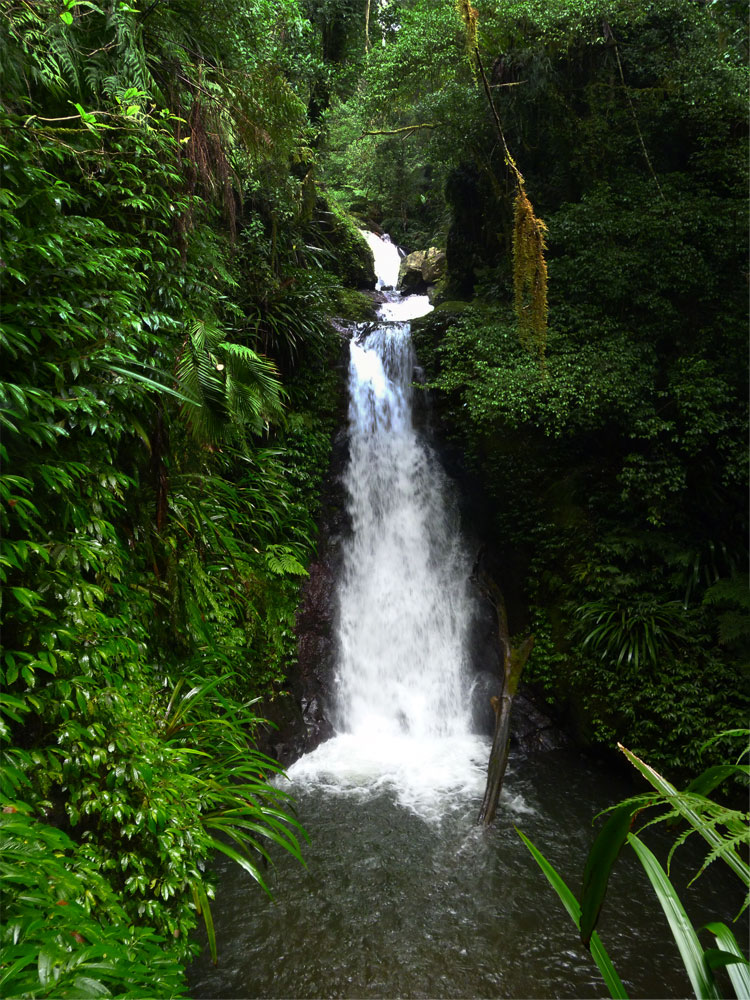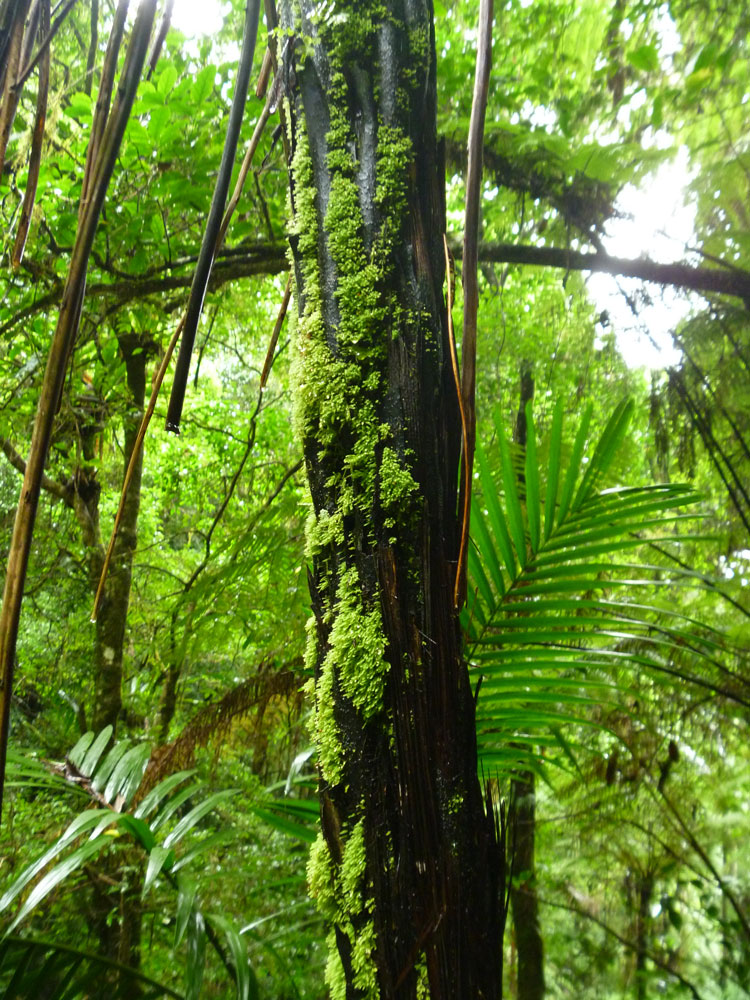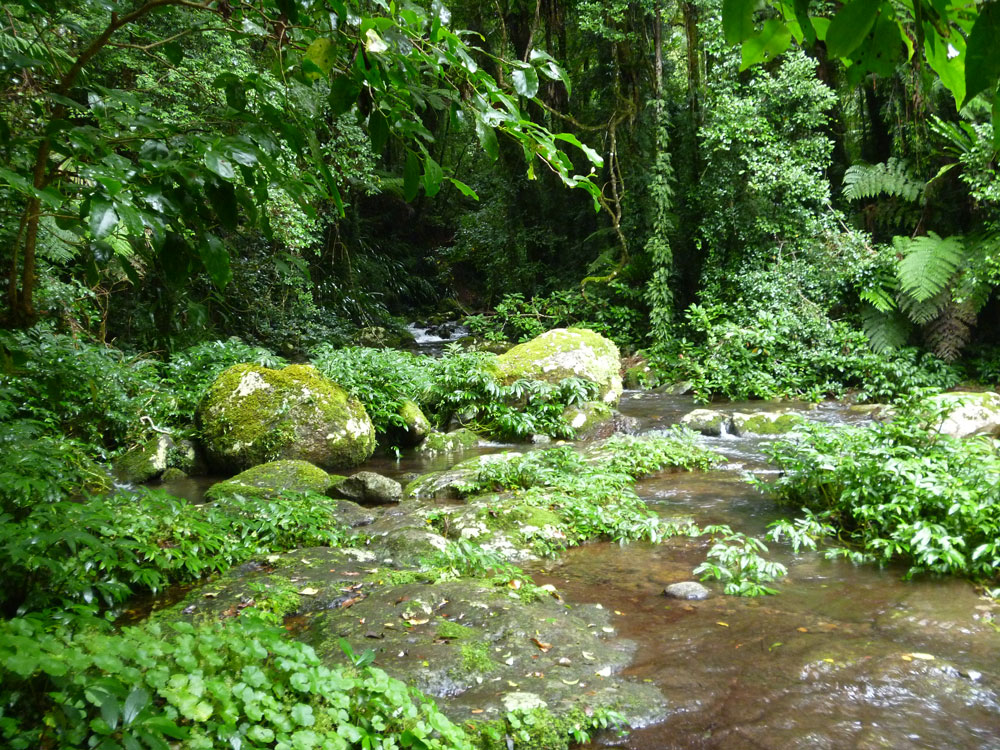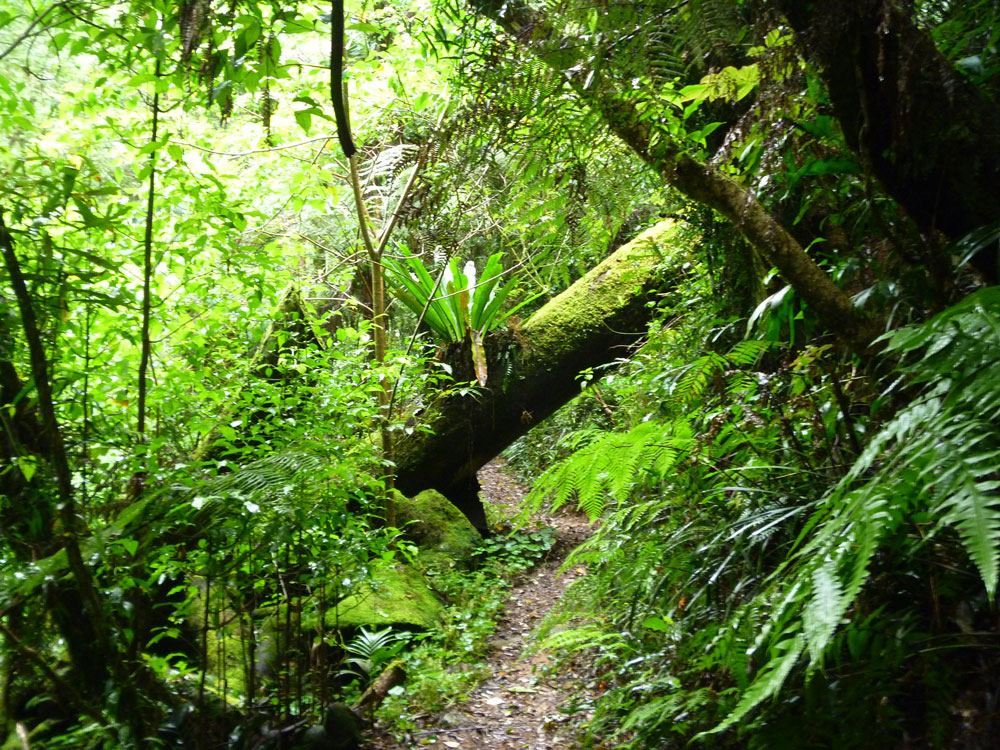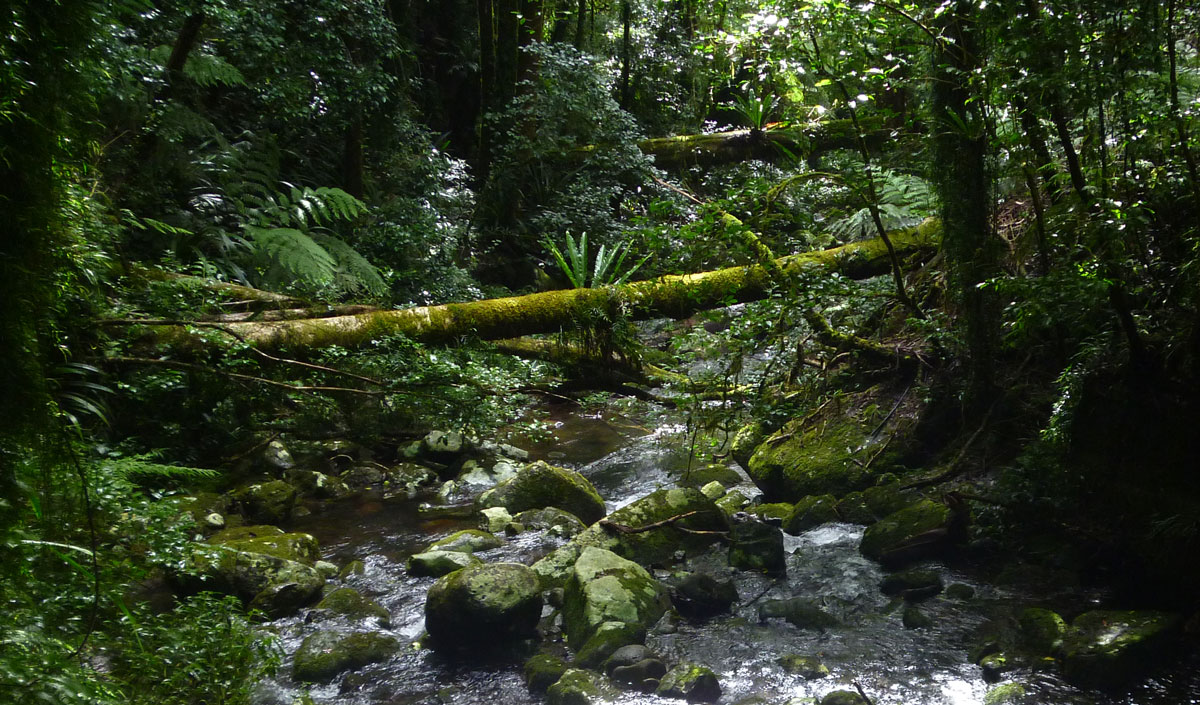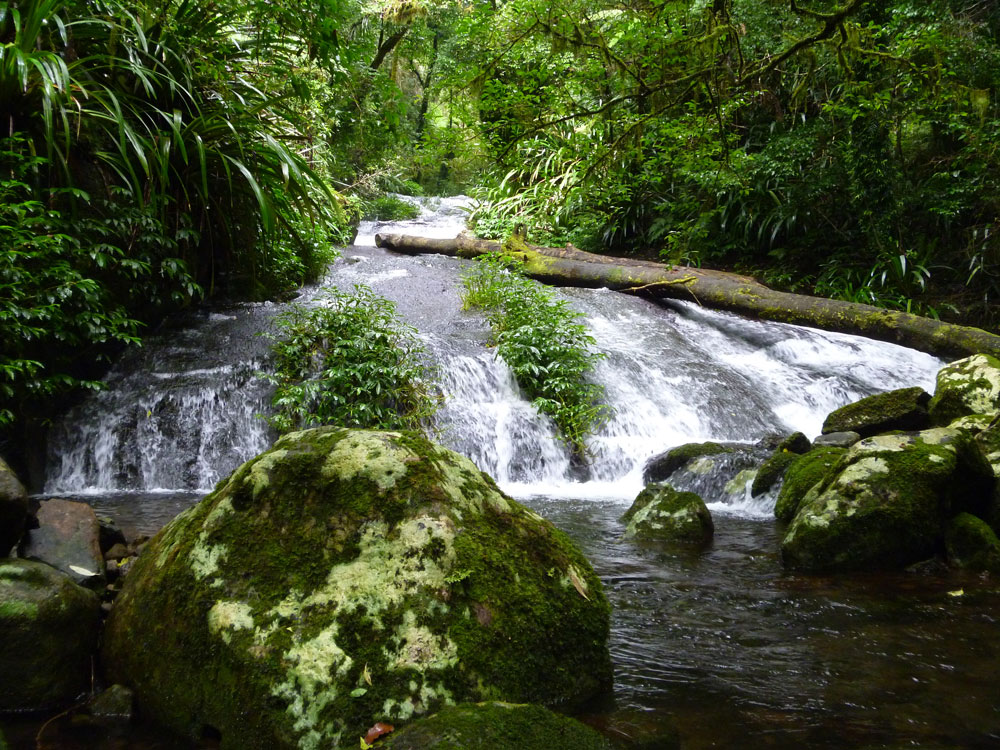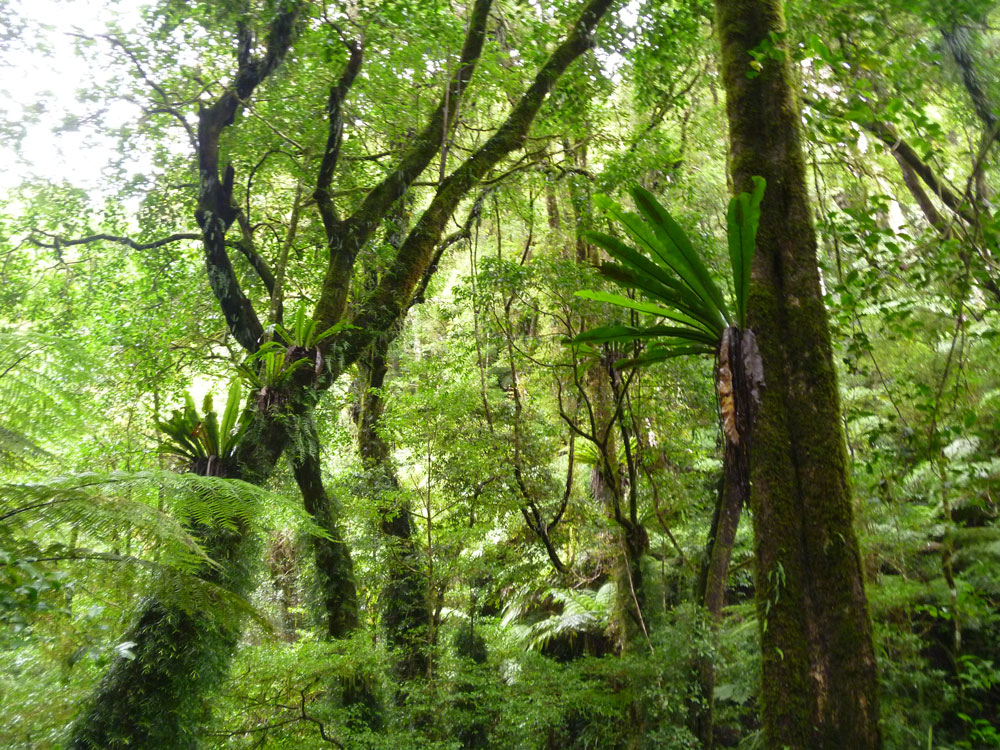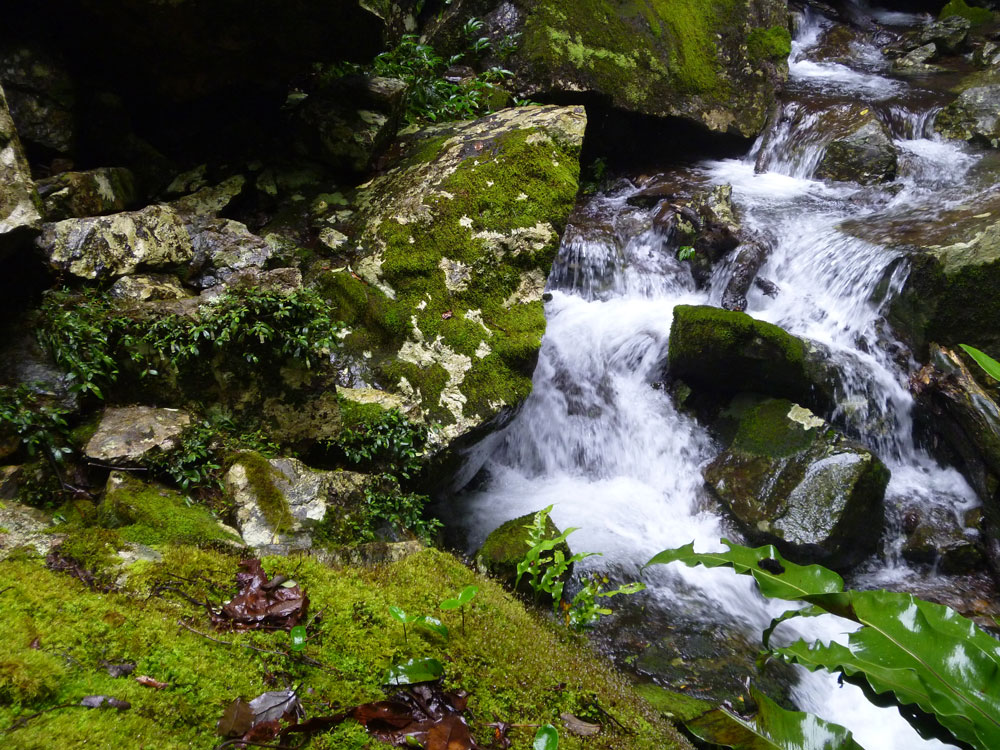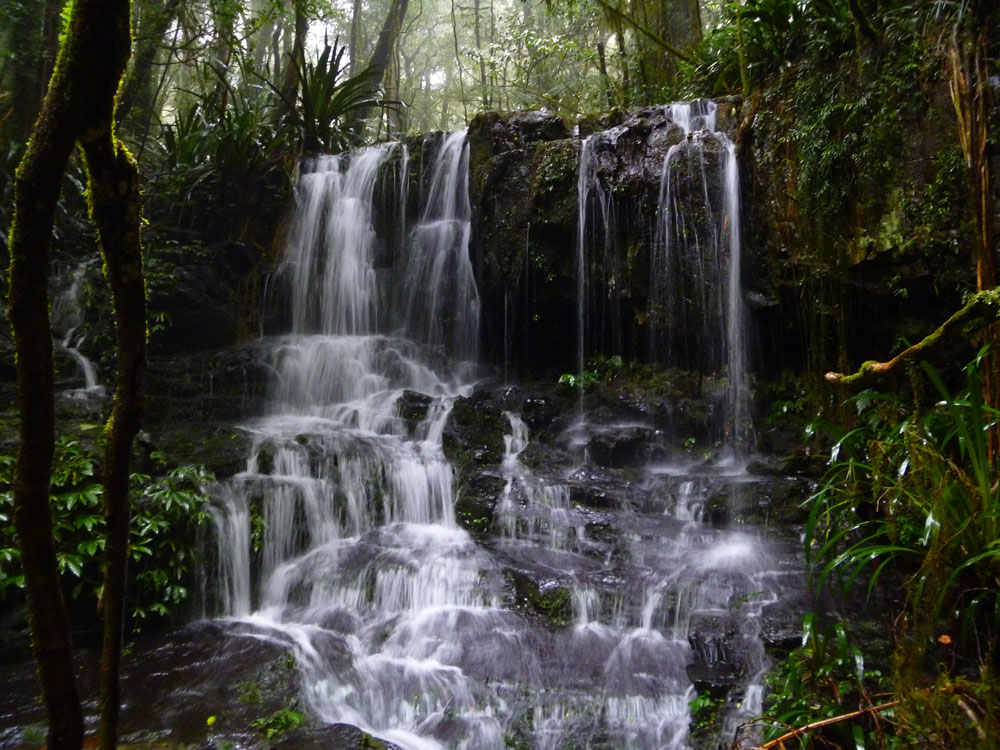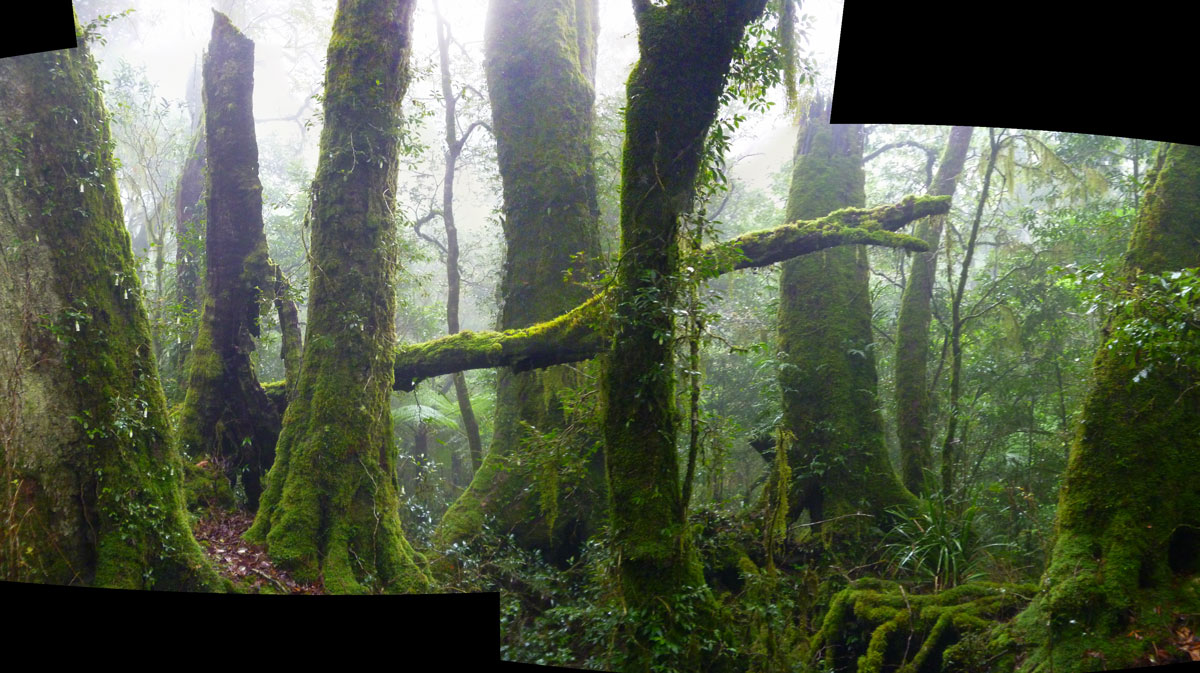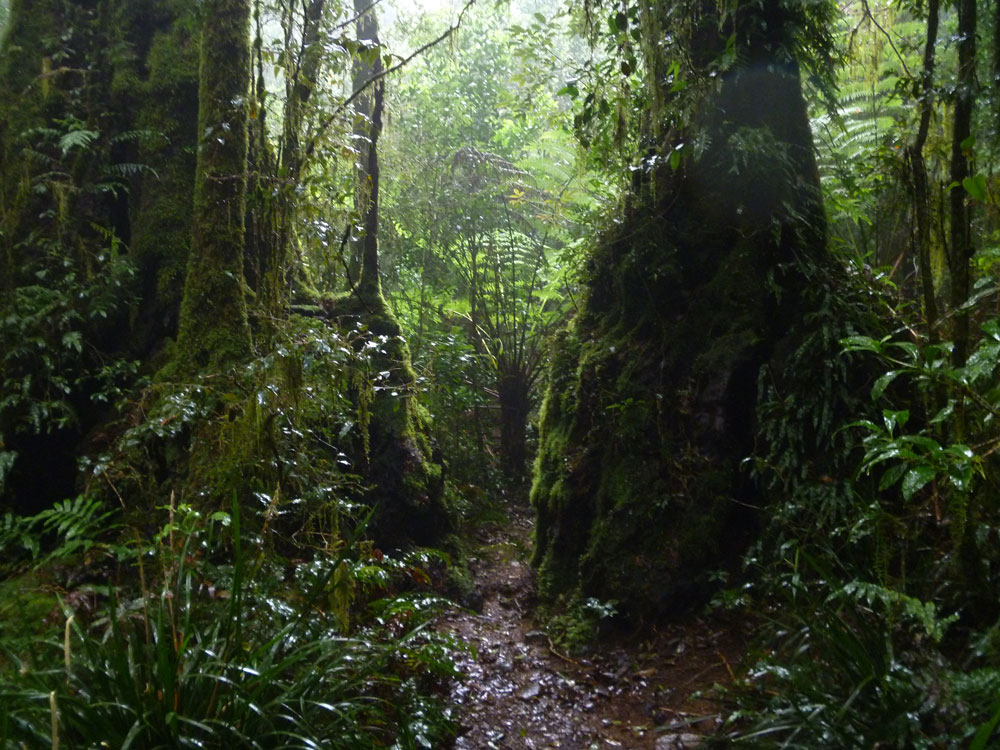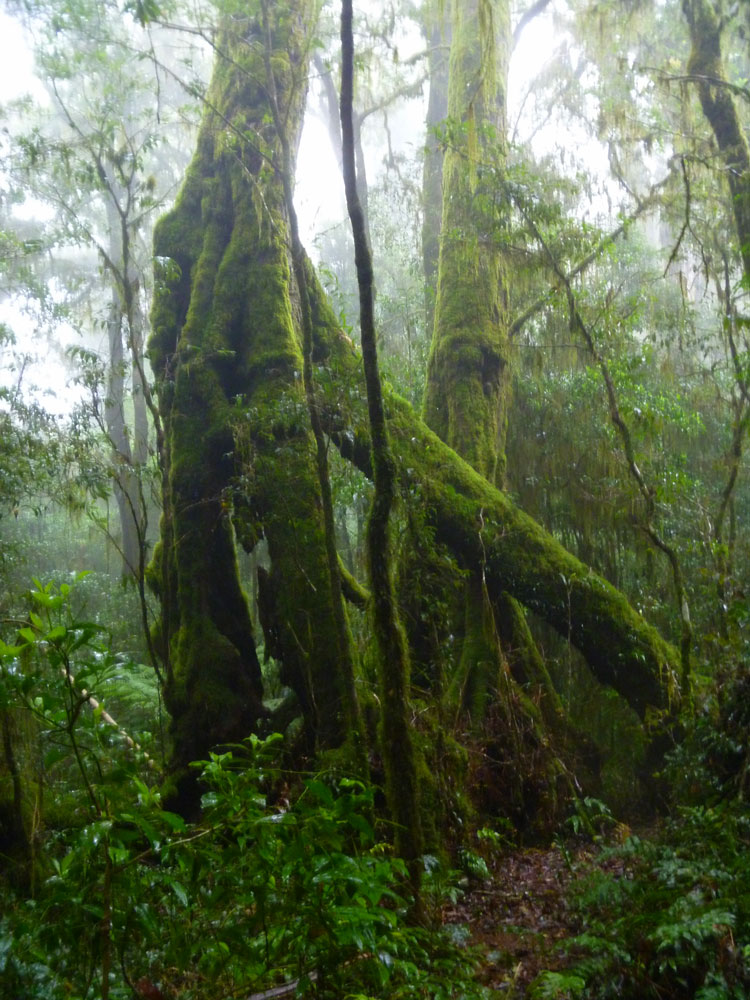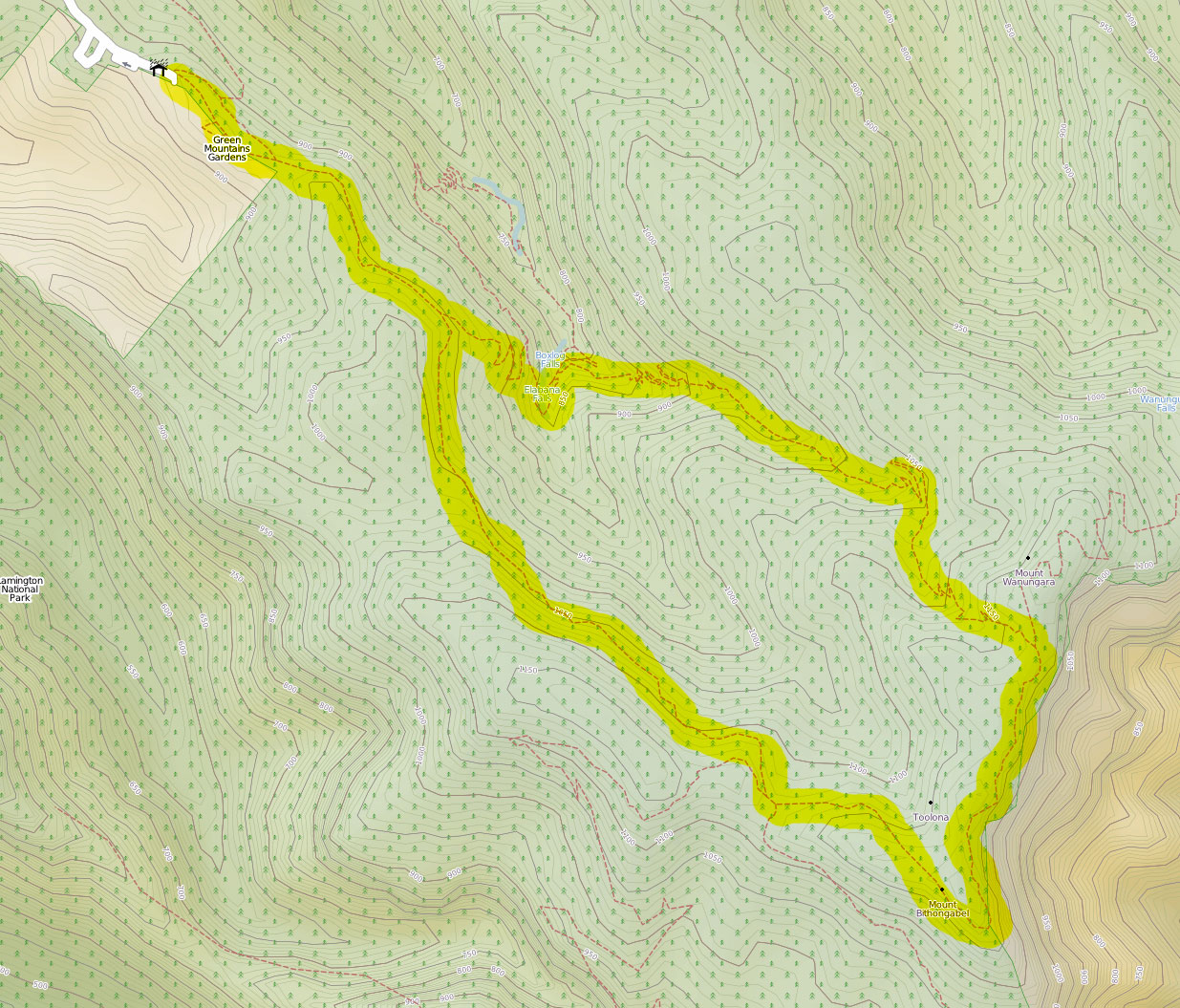 Afternoon of Leeches
Bronwen had remembered to bring cutlery this time*, so we stopped for some baked beans and canned corn, while Maz ate a muffin and Clint drank a breakfast drink and ate some plums. By this time, we'd collectively transported several hundred leeches through the forest. Maz had taken to burning them out of spite, while the rest of us continued to naively try to remove them from our shoes and legs faster than they got on—for such small, slow-moving creatures, they are remarkably able to attach themselves to fast-moving legs and shoes. I am fairly sure they're capable of manipulating time and space to find the few people actually foolish enough to go bushwalking along a creek in a rainforest on a day when the Bureau of Meteorology was issuing warnings for flash flooding and extreme rain—don't drive unnecessarily, they said, and stay indoors. I received an emergency weather warning SMS shortly after lunch.
Evening
Eighteen or so kilometres—and two thousand eight hundred leeches—later, we emerged from the mist, mud and greenery, peeled what was left of our shoes and socks off into plastic bags, and drove home. We stopped at the same servo we'd stopped at last time, and I bought the same extra-large slurpee I'd bought last time. Other than that, the drive home was uneventful—it began to rain fairly heavily, and being in Queensland, most of the other drivers weren't capable of driving in straight lines or staying within their lanes, but we managed to survive, and Clint dropped Bronwen and I off at home, where we had nice hot showers—and I was pleased to find that I didn't actually have any leeches in my hair.
Night
After re-humanising, Bronwen and I drove in to Halim's Indian Taj at Rosalie, where we met Maz and Clint a short time later, and ate hot, satisfying curry. We then drove home and went to bed.
Monday 5th March – Itching
Day
I itch. Yesterday some leeches did manage to bite me, as it turns out, and they itch. I also went to work, taking my Kindle in for Gavan to have a play.
Night
I continue to itch. Bronwen stayed at her parents' place, so I had two minute noodles for dinner, and stayed up most of the night.
Tuesday 6th March – Still Itching
Morning
After foolishly staying up absurdly late last night, I felt rather sleepy this morning. However, work I must—so work I did. While I was quietly itching, it rained.
Afternoon
After an itchy day of work, I drove through mostly-stopped traffic to Bronwen's parents' place to get Bronwen, ordered pizza, picked up and subsequently ate aforementioned pizza, watched some Top Gear, added a bit to Sarah's fightcorps.com site, and then went to bed.
Geeky
In geeky news, I believe I've managed to transfer nedmartin.net (which expires soon) from Powerpipe to Crazy Domains—it having failed to automatically transfer, I've now heard back from my helpdesk ticket that the transfer has gone through manually… though neither registrar are showing it as having happened yet—and all to save a measly three dollars or so. I've also not renewed brisbanetech.com.au, as I don't think I'll be using it for anything.
Wednesday 7th March – Working, Woolies, & More Itching
Day
I got up, drove to work, had a coffee, and worked. I took my camera in to take some photos for Ned—which I did—but due to them going to the gym tonight, we ran out of time and I'll have to take it in again tomorrow.
Night
Bronwen and I drove to Woolies to buy groceries, ate pasta, watched Top Gear, and then went to bed—early for a change. My leech bites still itch.
Thursday 8th March – Photography, Iced Coffee & The Control Key
Day
I worked. It was quite hot, and not rainy, for a change. My left control key stopped working properly—which is very annoying. All day I was typing 'c' and 'v' into my code instead of copying and pasting, then 'z' to undo it… at which point I'd remember my left control key isn't working properly.
Night
I stayed at work late taking some photos for Design Ned, then drove home to get Bronwen's wallet which she'd forgot (and some chips), then drove to her parents' place to give her aforementioned wallet, then walked to Woolworths to buy milk (and iced coffee), then drove home, tried to remove a small piece of clear plastic (hopefully not a vital part of my laptop) from under my control key, managed to get it lost under the caps lock key, and, eventually, went to bed.
Friday 9th March – Pizza
Day
I worked. We had an outdoors pizza lunch as it is Design Ned's last day. He's off to the UK to become famous.
Night
Bronwen cycled home late from her parents' place, and we went shopping at Woolies and had a quiet night at home.
Design inspired by james.padolsey.com