Monday 28th September – West End Fire Festival
Day
Bronwen and I both stayed home sick. I had been sick last night, but probably could have gone to work—but was too scared I'd be sick again, so stayed home. We went to Bunnings to buy greywater hose, and Woolworths to buy cake.
Night
I ate too much cake and felt awful, and then we drove to the West End Fire Festival, where I took a few photos. It was surprisingly cold. We skipped our usual West End curry for dinner and drove home for two minute noodles instead.
Tuesday 29th September – Beach Burrito
Day
Bronwen rode to work while I drove—and had lots of trouble finding parking.
Night
Bronwen and I met Maz at Beach Burrito in West End, and had tacos (and in my case, veggie chilli fries) for dinner.
Wednesday 30th September – Work
Day
I worked.
Thursday 1st October – Work & Parking
Day
I had a terrible time finding parking, eventually having to give up and park in a 4 hour carpark. Conveniently (though annoyingly, considering there's plenty of work on the project I was working on, but the planning to get it ready has been lacking) I ran out of work by midday and left just as my 4 hour parking was due, only doing three billable hours of work.
Friday 2nd October – Delicious Dinner
Day
I drove to work and parked a really long way away (not intentionally—it's really difficult finding parking).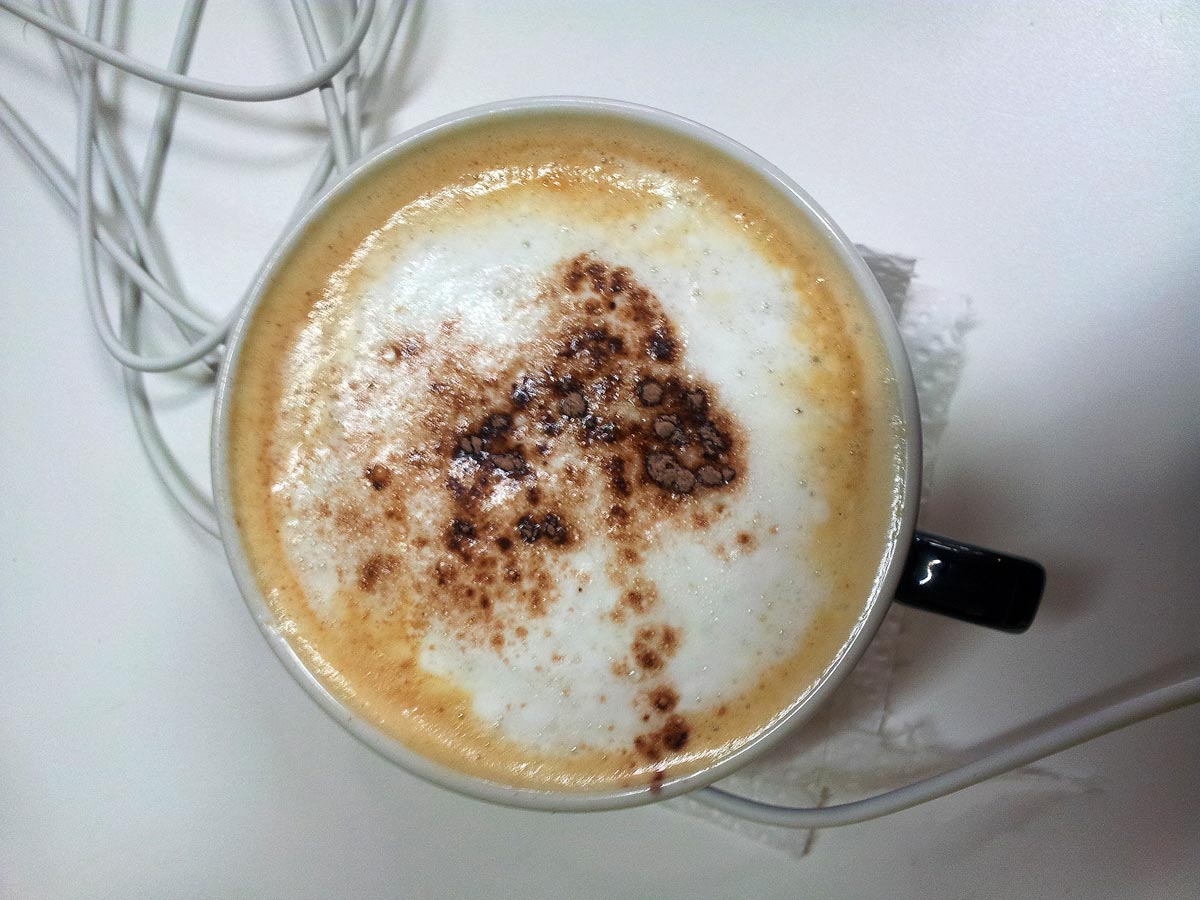 Night
Bronwen and I had an especially delicious dinner at her parents' place.