Sunday 26th January – Australia Day
Day
I went to the "Freedom Day Rally" (anti bikie law/VLAD rally) at Emma Miller Place in Roma Street. There were (according to the newspaper) "over 2000" people there, which I'd agree with. There were a lot of bikes, and a lot of angry people, and not a lot of love for Campbell Newman. It appears that politicians and trade unions have figured out this is a good bandwagon to jump on too, as there were a few of them there this time.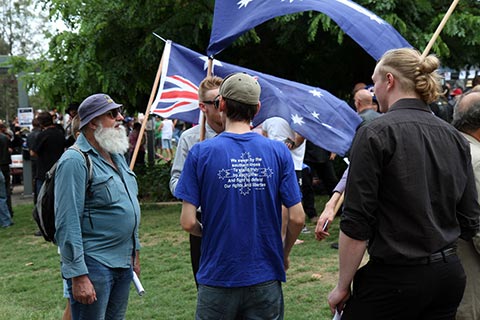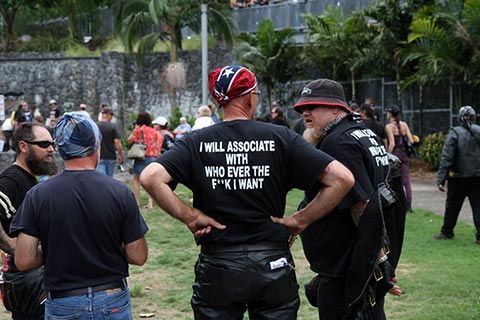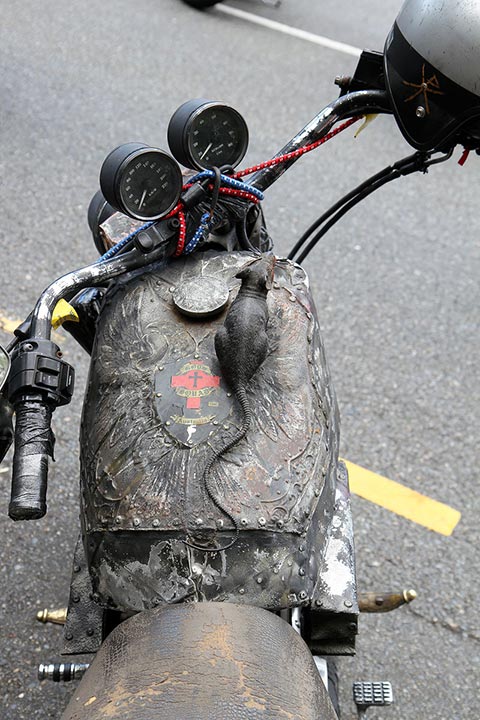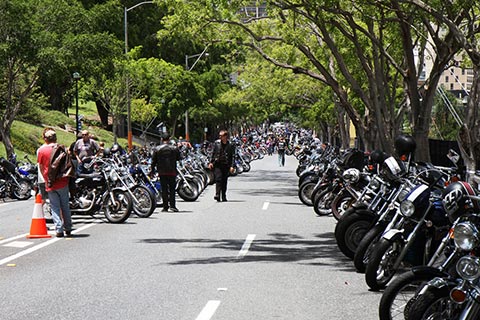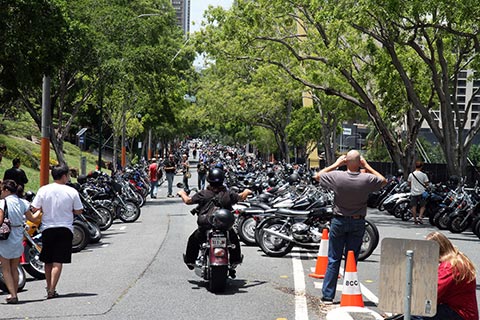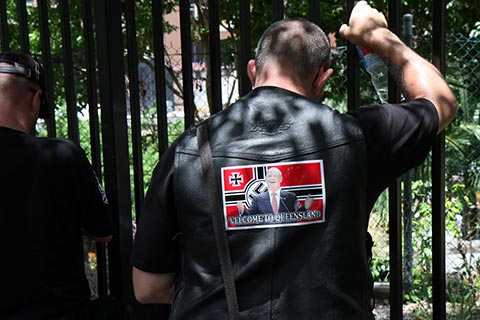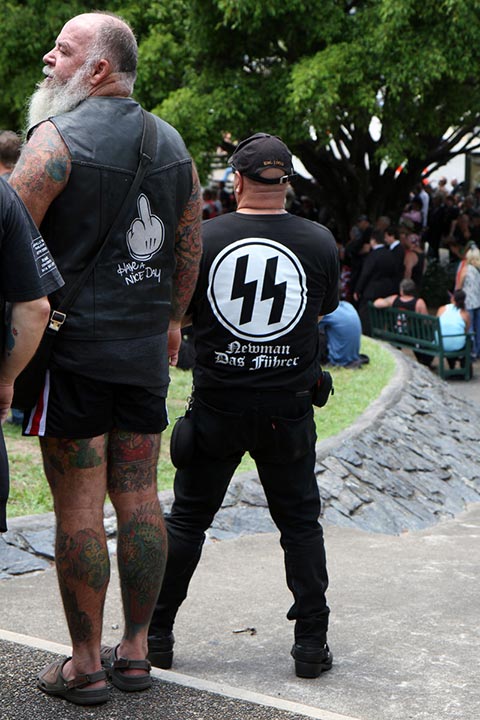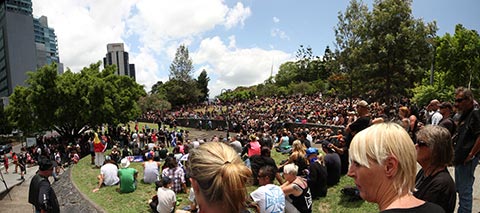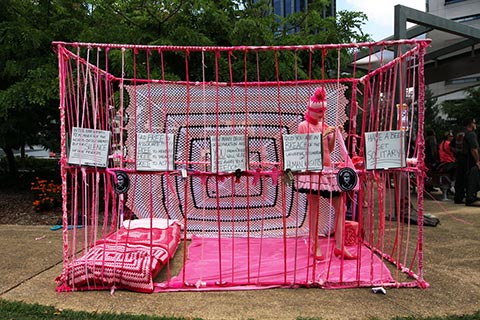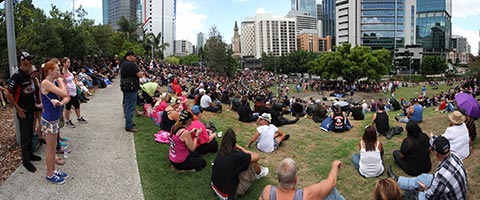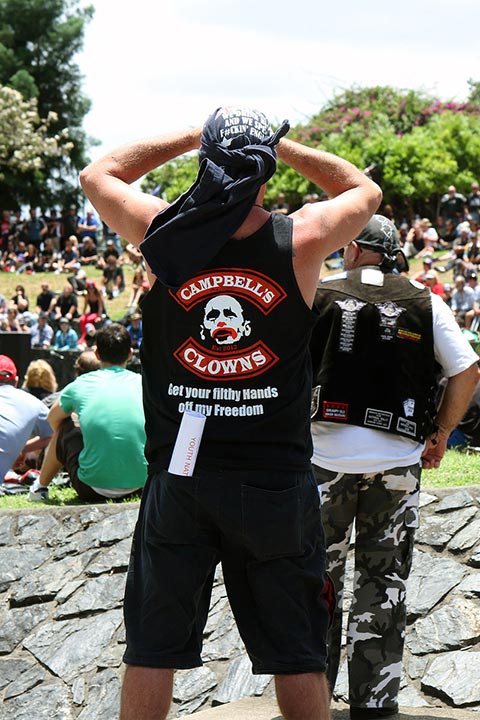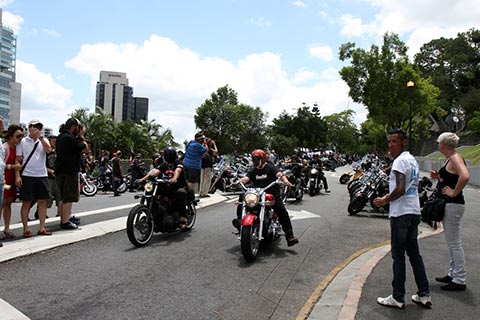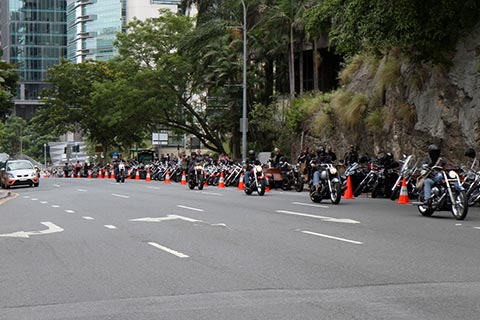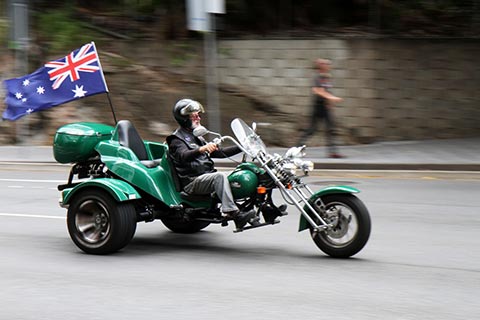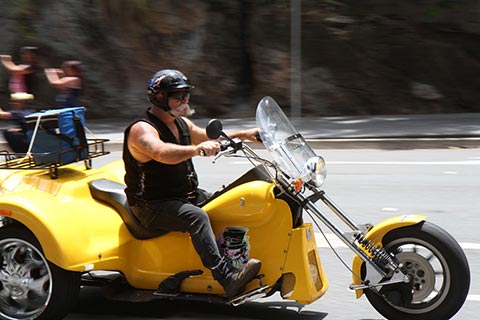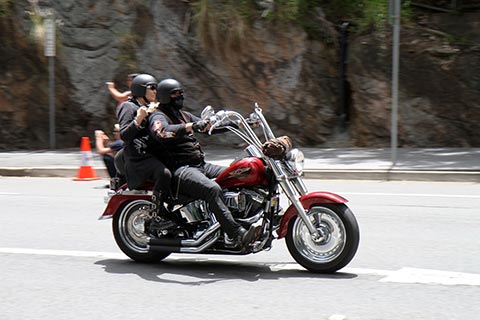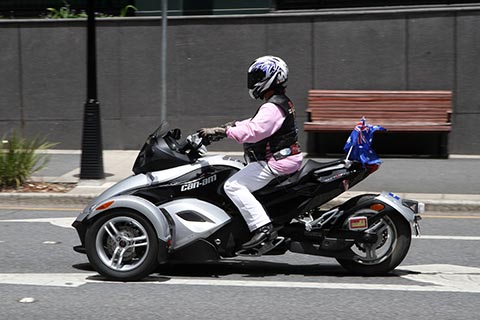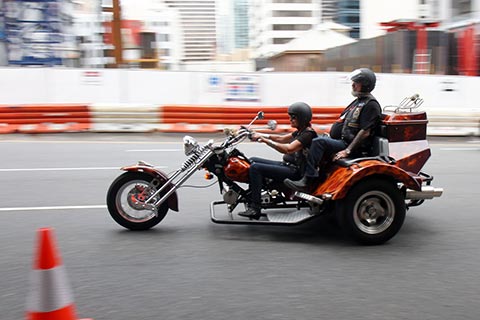 After the rally I drove up to The Green Edge (apparently Brisbane's largest vegan grocery store and café) who were apparently having a Triple J Hottest 100 party—however, it wasn't very big, so I had a quick look and then left.
On the way back I dropped in at the Normanby Hotel, who were having esky races, and took a few photos—but unfortunately they didn't like my large camera, so I had to leave. Nevertheless, this, combined with the rally earlier and the vegan grocery store, had used up most of my day, so I drove home and spent the afternoon listening to the end of Triple J's Hottest 100.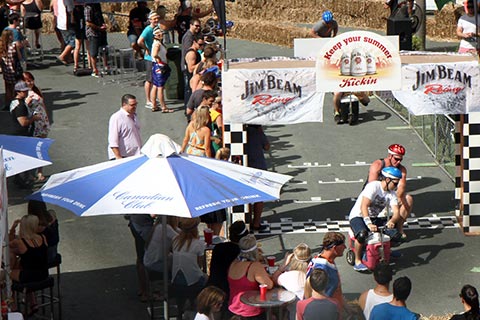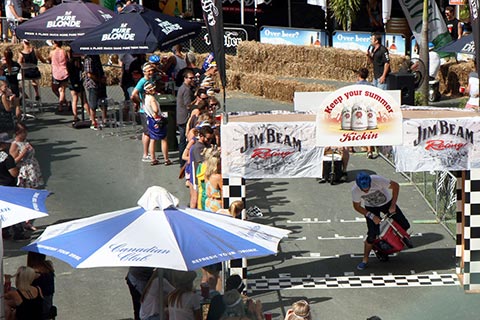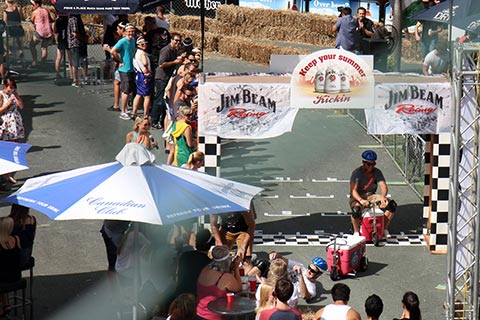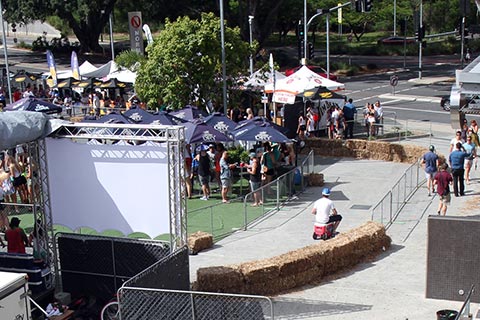 Monday 27th January – Australia Day Public Holiday
Day
I had a quiet day at home. I started having a look through the photos from Woodford and making a journal entry about it.
Night
Bronwen came back from Stradbroke, and we drove to Halim's for dinner.
Tuesday 28th January – Pizza
Day
I worked.
Night
Bronwen and I had cheap Dominos pizza for dinner, it being Tuesday.
Wednesday 29th January – RACQ Assessment Centre
Morning
I took the day off work and drove to the RACQ Assessment Centre—which was probably a mistake. They took my car, spent about 10 seconds looking at it and drawing a circle on the damage on the bonnet, and then drove it to Crawford Crash Repairs. I then got a taxi (at RACQ's expense) back home, and now I wait to hear when I'll get my perfectly drivable, only has cosmetic damage, car back again. According to Crawford's website, all repairs have a minimum 3-day book-in time. I am fairly sure I should have been able to do this in some way which didn't involve me not having my car for several days, and it probably just sitting somewhere while someone waits for parts to arrive.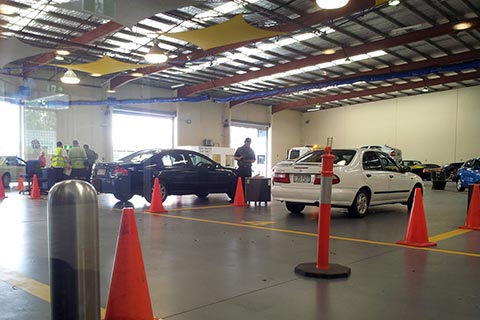 Afternoon
I collected my new passport and dropped off some Medicare cheques I'd had lying around for ages, and cleaned the heatsink on my laptop after it shut down from a "thermal event".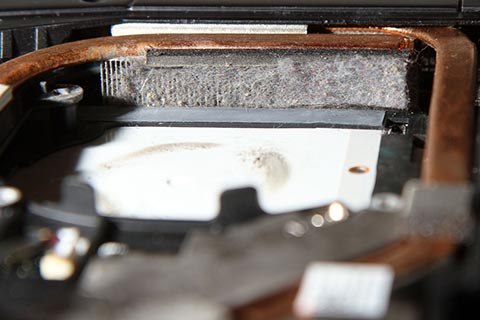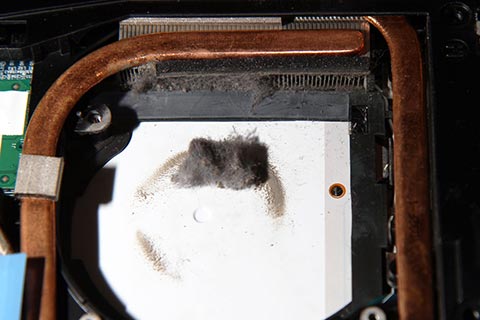 Night
I booked a $25 a day hire car (the cheapest automatic) from Rent-a-Bomb, for pickup tomorrow morning.