Sunday 15th April - Wabbit Season
Morning
After a sleep-in, I woke up to find Clint was up, but Maz wasn't. Bronwen and I ate hot cross buns for breakfast, and Maz got up shortly after and we drove into town and had chips for lunch.
Afternoon
After lunch, we drove back to Maz's parents' place and took the nineteen remaining Easter Bunnies down to the dam and, without further ado, shot them. After shooting them, we exploded some--and then, to make very sure they'd learnt their lesson, we golf-clubbed one.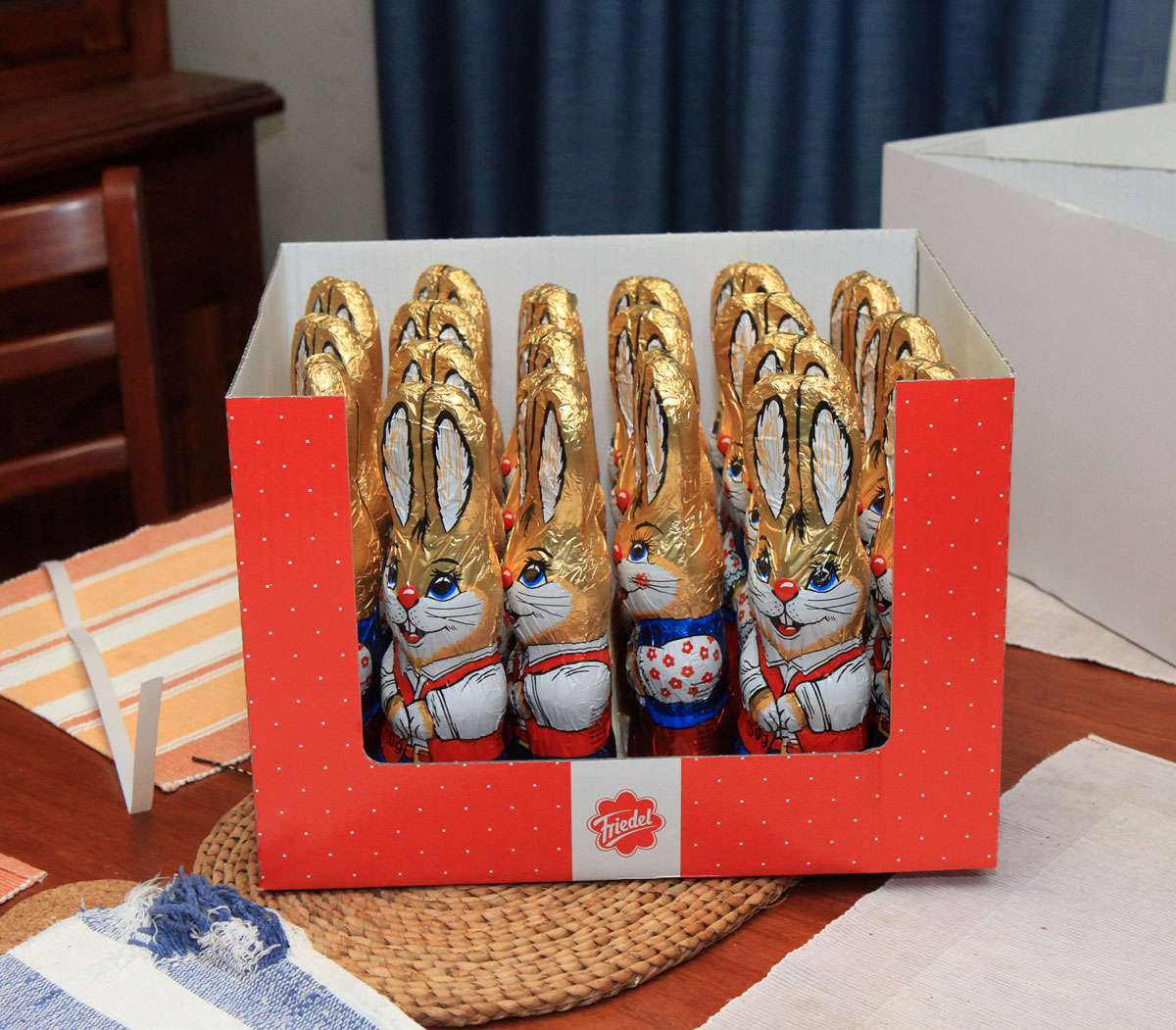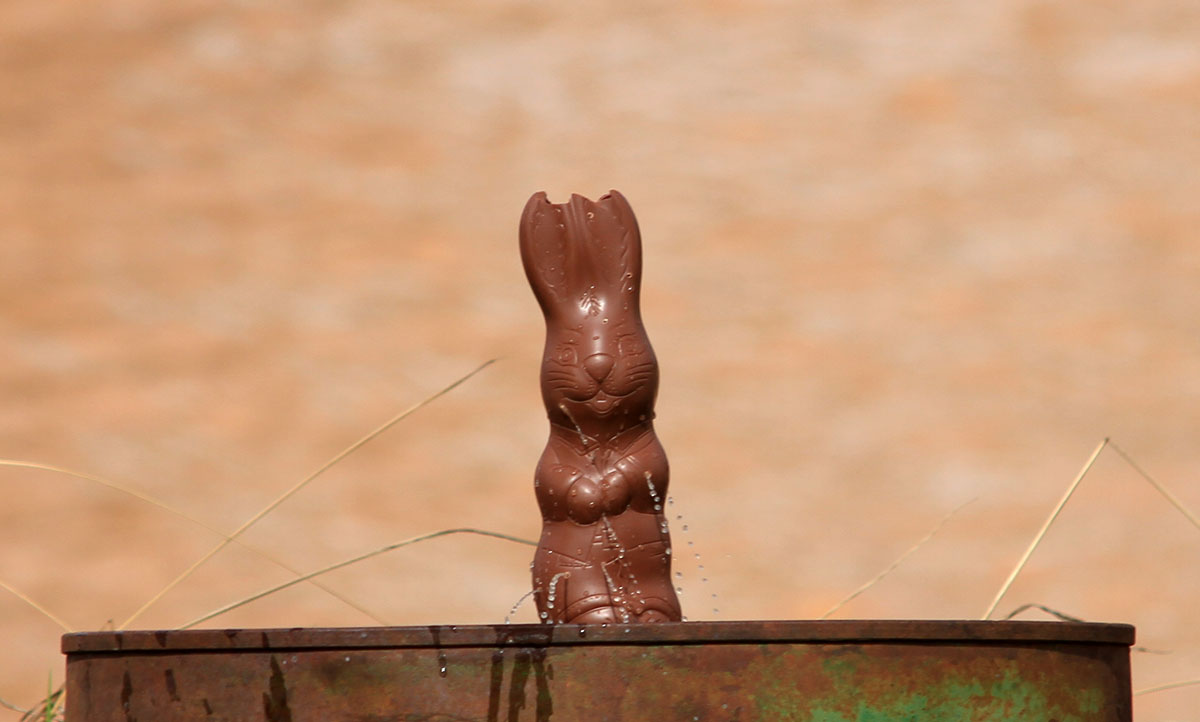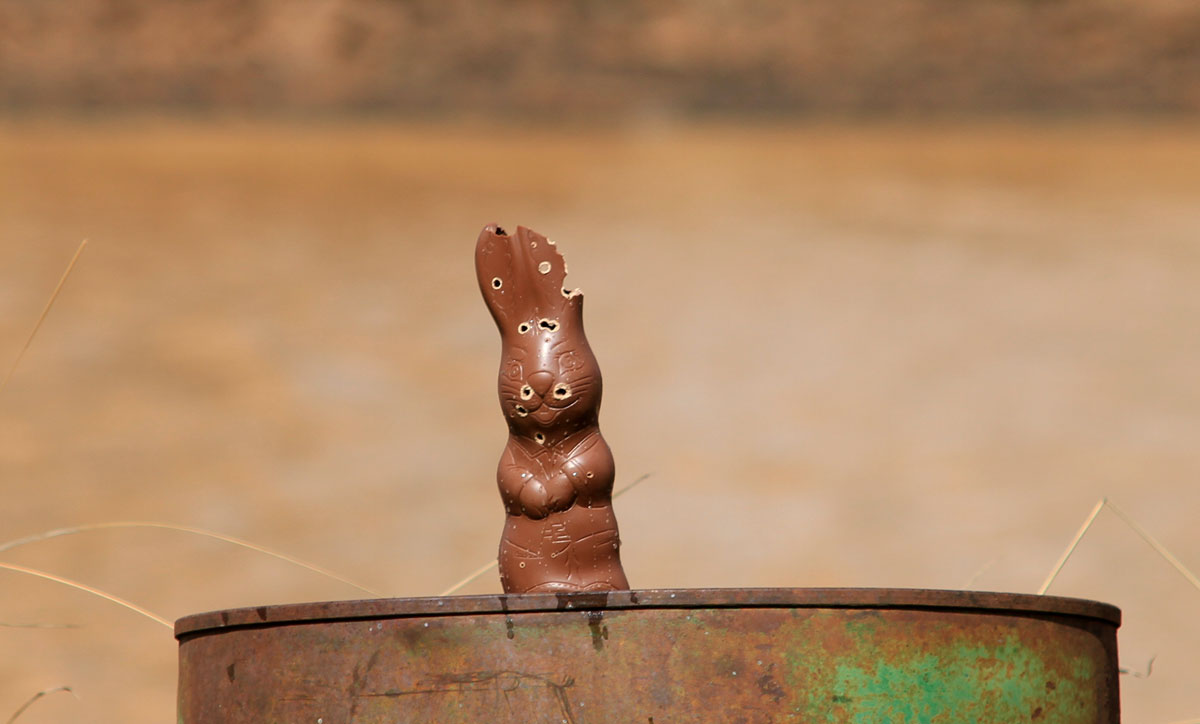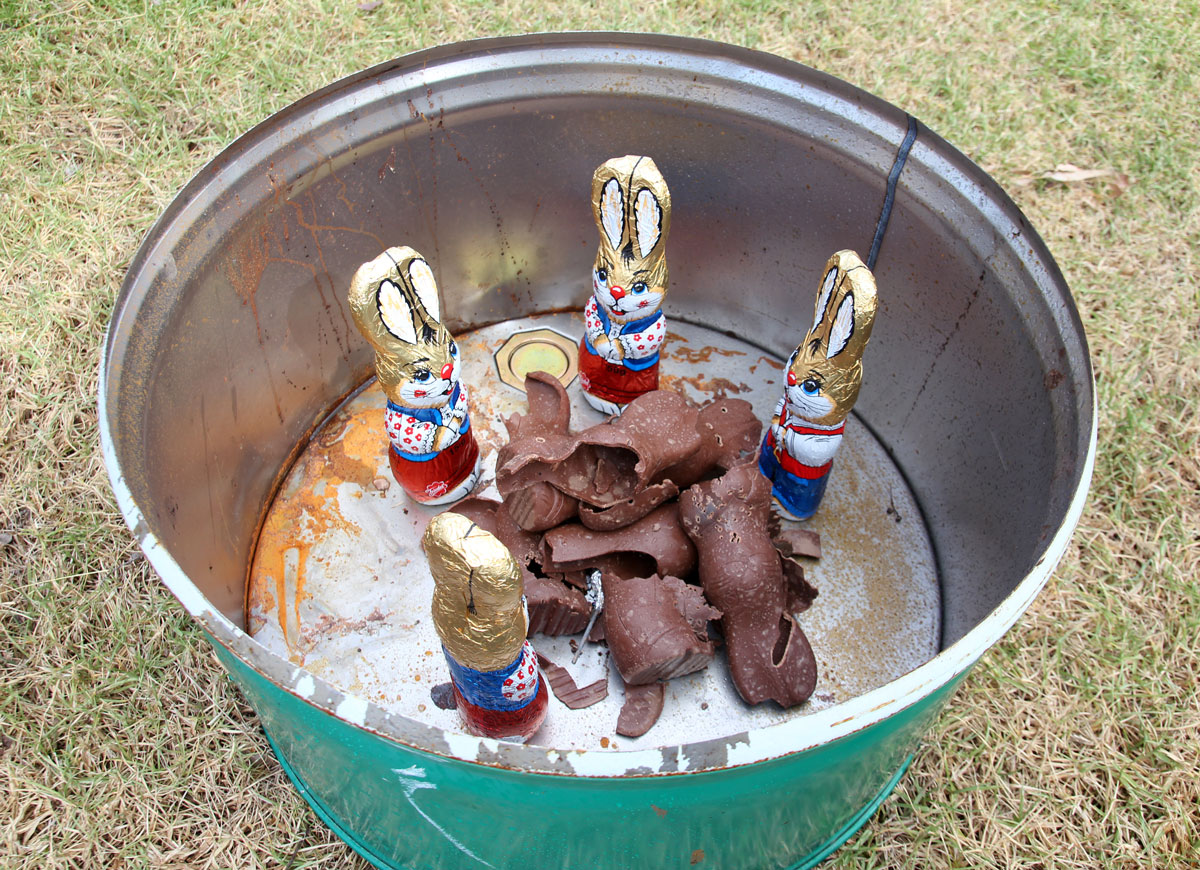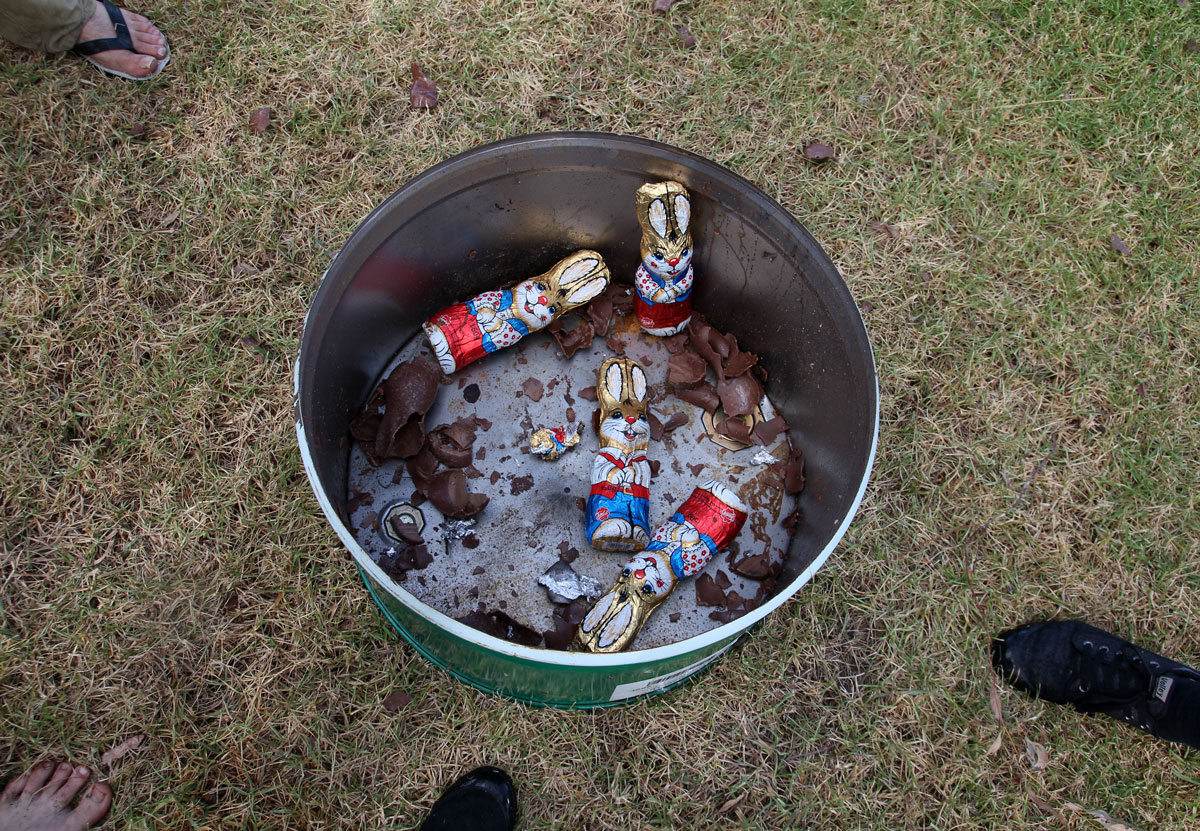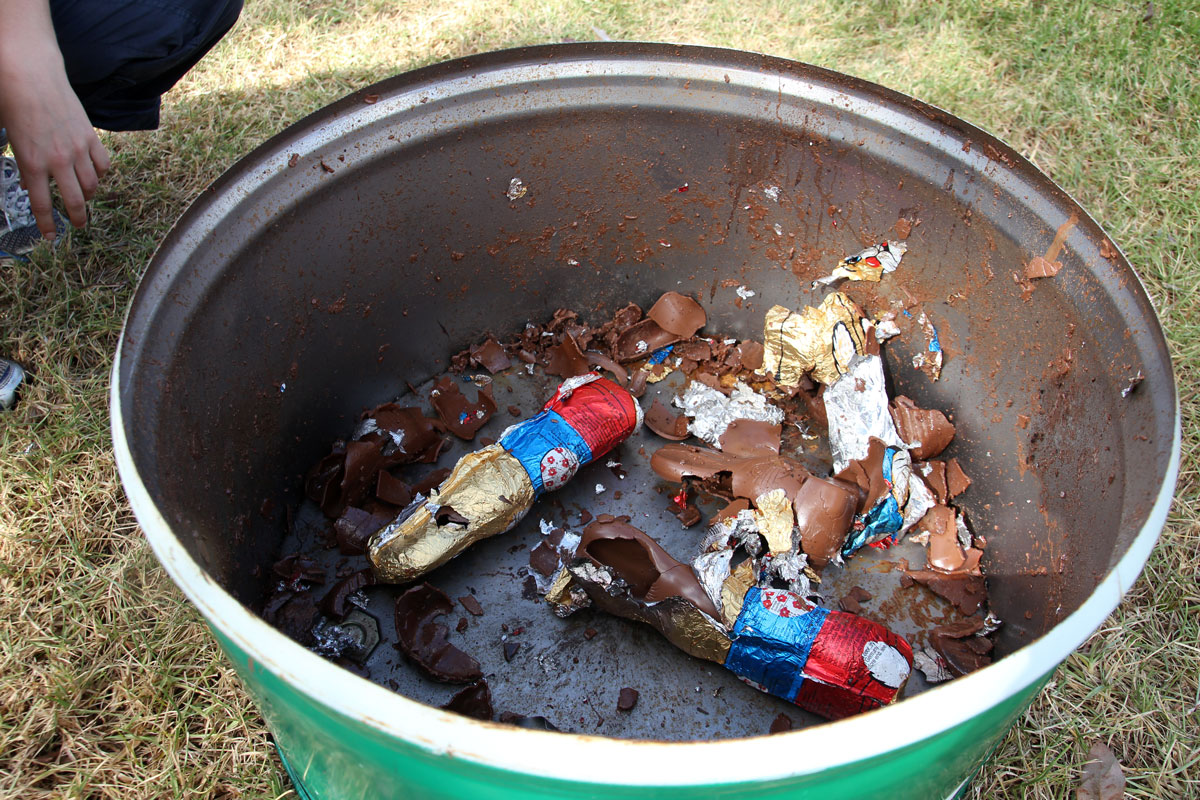 Evening
After disposing of the Easter Bunnies we drove back to Brisbane, and Bronwen and I went to Halim's Indian Taj for dinner.
Night
I worked out how to do extremely basic video editing in Windows Live Movie Maker, and set up a youtube account, to upload some exploding bunnies.