Bronwen, Chris, Maz and I caught the 8:30 MICAT ferry from the Port of Brisbane to Tangalooma Wrecks on Moreton Island.
We arrived at Tangalooma Wrecks shortly after 10, but didn't spend any time there as we wanted to get to the other side of the island and set up camp before dark.
After arriving we almost immediately began to walk across the island—7km along "Middle Road" to the Eastern beaches. The "road" was a sandy quagmire that was very hot and very difficult to walk in.
It was 12:30 by the time we got to the Eastern beach, and we were very hot. We turned left, and walked along the beach for an hour or so until we got to Eagers Creek Campground, where we stopped and went for a swim.
After our swim we collapsed to relax for a while, going out for a walk just before dusk. We went for a wander around some nearby sand dunes as the moon rose, creating an eerily day-like atmosphere with the white sands lit by the bright moon.
We got up nice and early, went for a morning swim, packed up our tents, and by 8:30 AM we'd already begun the long walk back down the beach to Middle Road.
We got to Middle Road by 9 AM, but it was starting to get hot and we had to make the 1 PM ferry, so we powered on across the middle of the island. It was searing hot, and the sand made walking twice as hard as it would normally be. We were all suffering from the heat.
We got back to Tangalooma Wrecks and the ferry landing site by 11 AM, and collapsed to recover for a while, before having a bit of a swim at the wrecks.
We caught the 1 PM ferry back to the Port of Brisbane.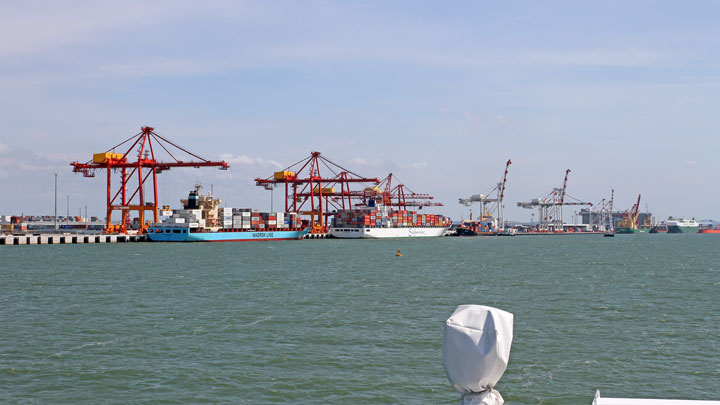 Bronwen and I went to Tara Thai with Silas and Martin.