Monday 4th August – Pizza
Day
It rained a little this morning, but not on me. I caught the bus to work, had subway for lunch, and caught the bus home again—a tricky two-bus combination getting off in the city and walking to the magic bus station under the Myer Centre.
Night
Bronwen and I bought Dominos pizza, via Woolworths for milk, toilet paper, and cannellini beans.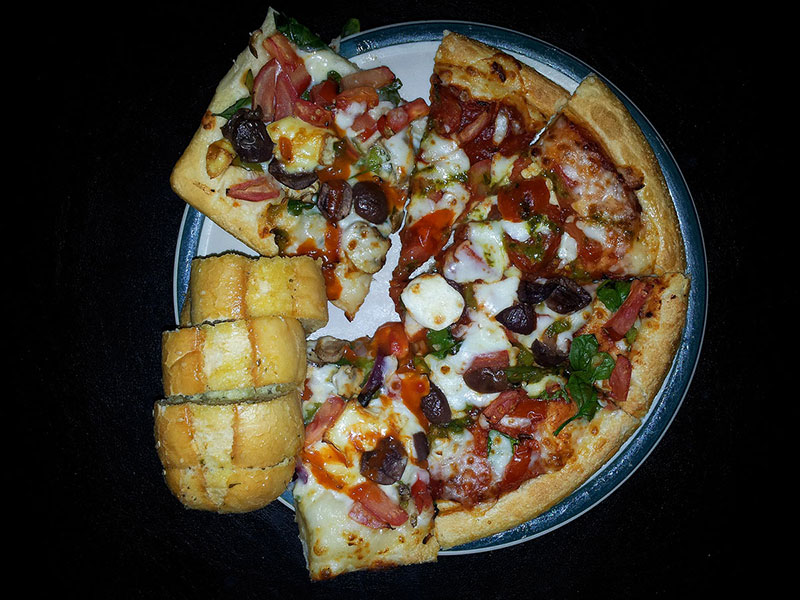 Tuesday 5th August – I ache
Day
I caught the bus to work, had sushi for lunch, and caught the bus home again. For some reason, it felt very much like I was at the wrong end of a long week and like the day was too long—my chair hurt me, my computer screens hurt me, my eyes ached, my back ached, I didn't feel like I was working well… I don't know why. Hopefully tomorrow is terrific!
Night
Bronwen went climbing. It was very cold outside.
Wednesday 6th August – Lucy
Day
I drove to work so we could see a movie tonight. Then, I worked.
Night
Bronwen and I went and saw "Lucy" at South Bank Cinemas. It was a little unusual—it felt like a low budget, almost arthouse, movie—but it had some big names in it. An interesting plot anyway.
Thursday 7th August – Dinner
Day
I again drove to work, so I could go to Bronwen's parents' place after work.
Night
I drove to Bronwen's parents' place, where I had dinner. The power button on my phone stopped working.
Friday 8th August – Broken Phone
Day
I again drove to work. The power button on my phone had stopped working yesterday. I could still use my phone, but should it ever turn off—or freeze up and need turning off—I'd never be able to turn it back on again, or so I feared. As work had lunch at Nandos, which was near E & E Electronics, I dropped my phone off there to see if they could fix it. I then left work early and walked back to pick it up. They said they hadn't been able to fix it, but charged me $35 for cleaning it. Apparently it worked as soon as they took it apart. They said it may have been dirt stuck somewhere, or it could be a software issue.
Night
I went to "Knockoff—Free Comedy at the Powerhouse" all by myself.
Saturday 9th August – Brunswick Street Mall Reopening
Morning
I reset my phone, after the power switch not working problems it had been having, and started the tedious task of setting everything up again.
Day
Bronwen and I drove to Sizzler for breakfast and lunch. We found out that it's cheaper to get a meal with the salad bar included than it is to get the salad bar and drinks, so I got a meal minus the actual meal (because I'm vegetarian and Sizzler is a steakhouse—which resulted in me getting just chips).
Afternoon
After Sizzler we drove to The Valley, which was having its Brunswick Street Mall Reopening festivities.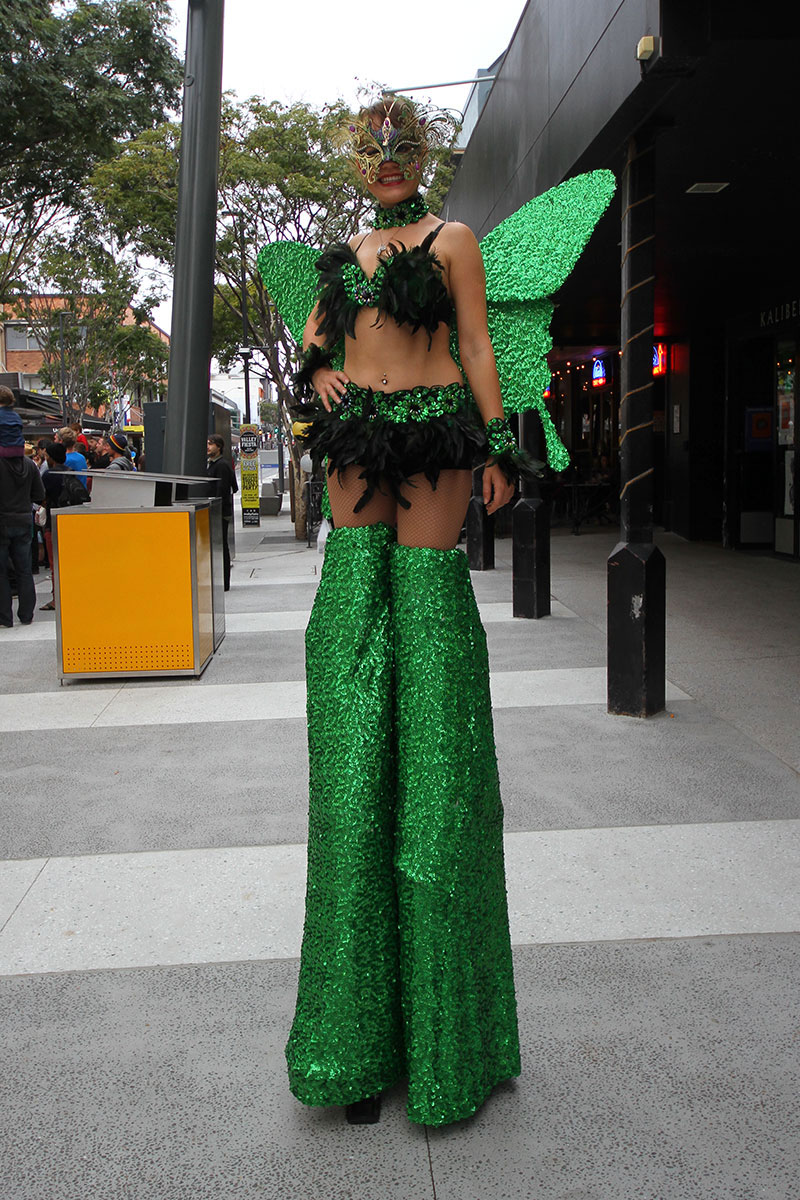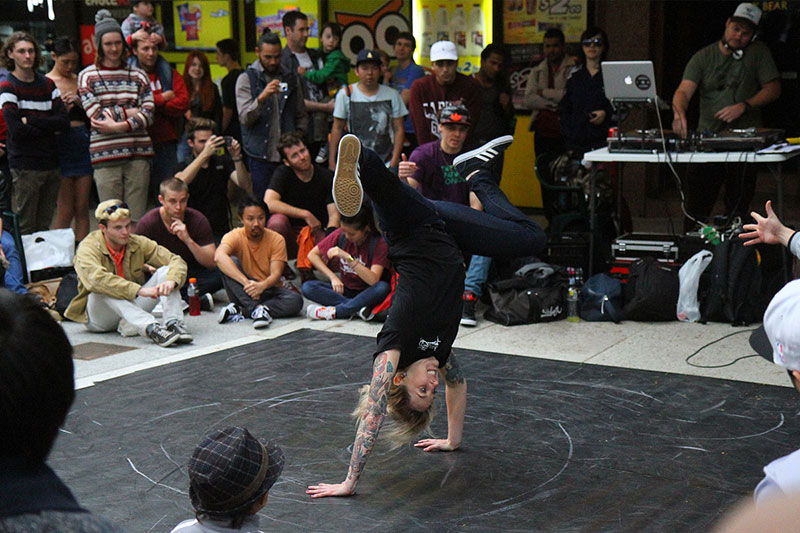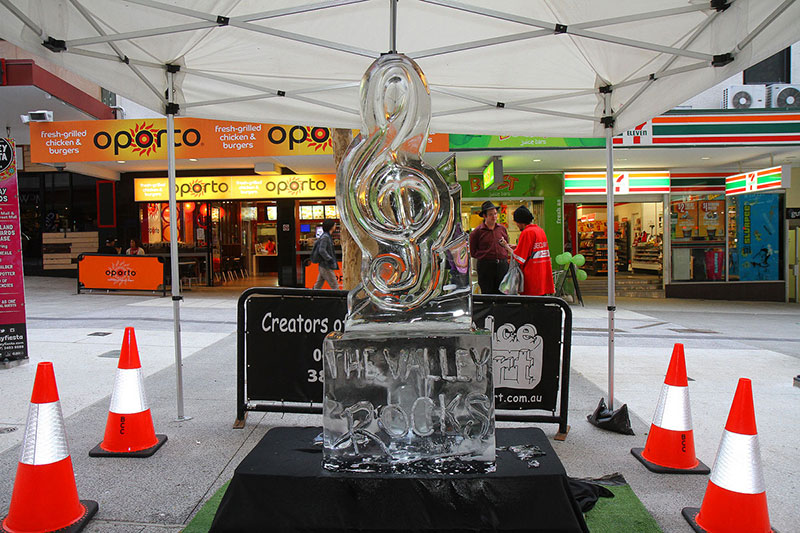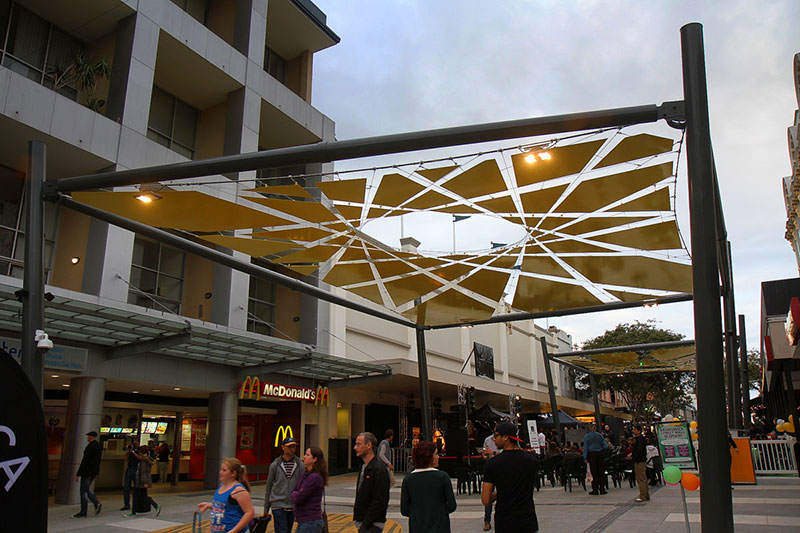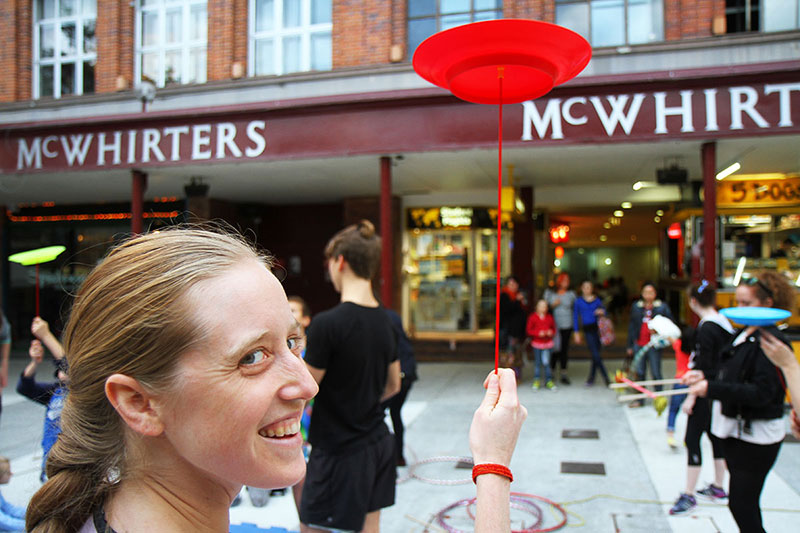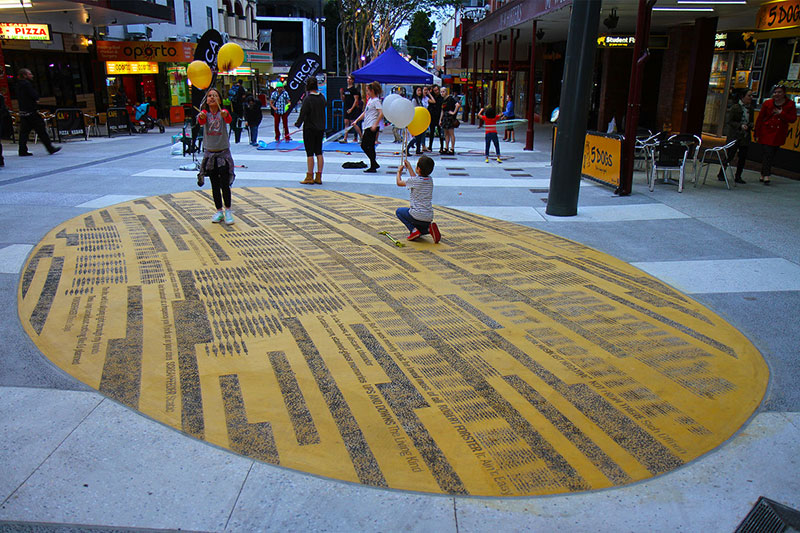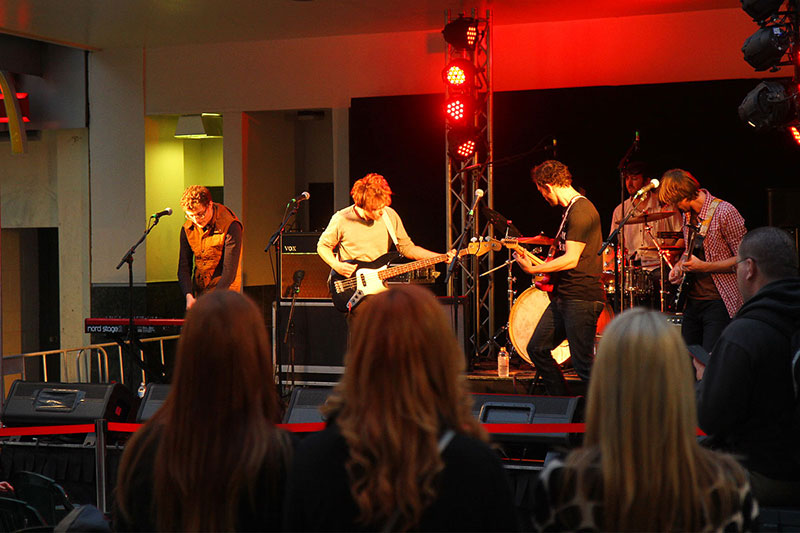 Sunday 10th August – Pulling out all the stops
Morning
I slept in, having to get up in a hurry and rush to Bronwen's parents' place. Once there, we all drove down to City Hall, and queued up in a ridiculously large queue (it had actually looped upon itself and formed a circle) to go see "Pulling out all the stops"—an organ concert to celebrate the restoration of the pipe organ in City Hall. Despite the huge queue, we managed to get seats right up the front—even though the back was entirely packed. I think no one realised there were still seats available up the front.
I'm not a fan of organ music (it seems discordant to me) but the organ, and the playing of it, was very impressive. It has 5 manuals, 80 speaking stops, and over 4,300 pipes.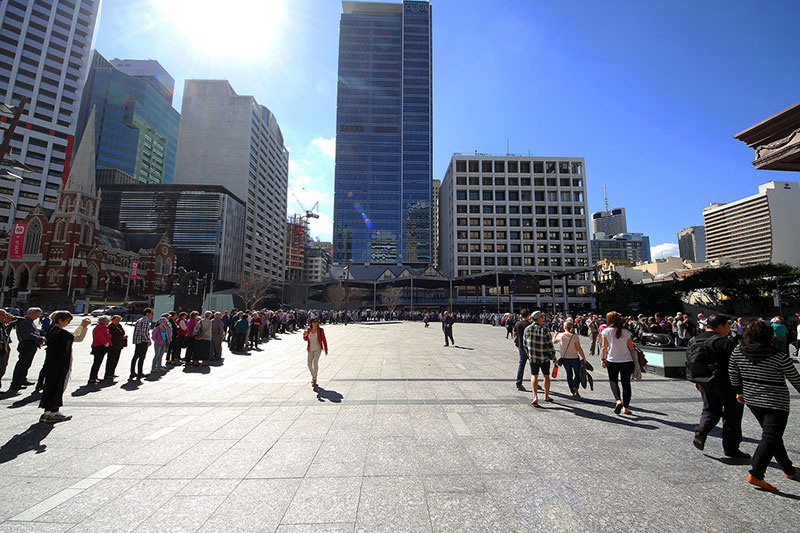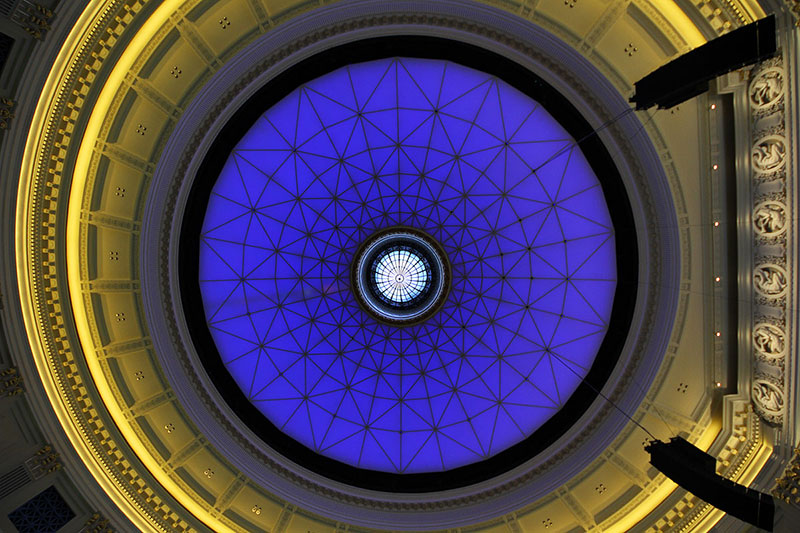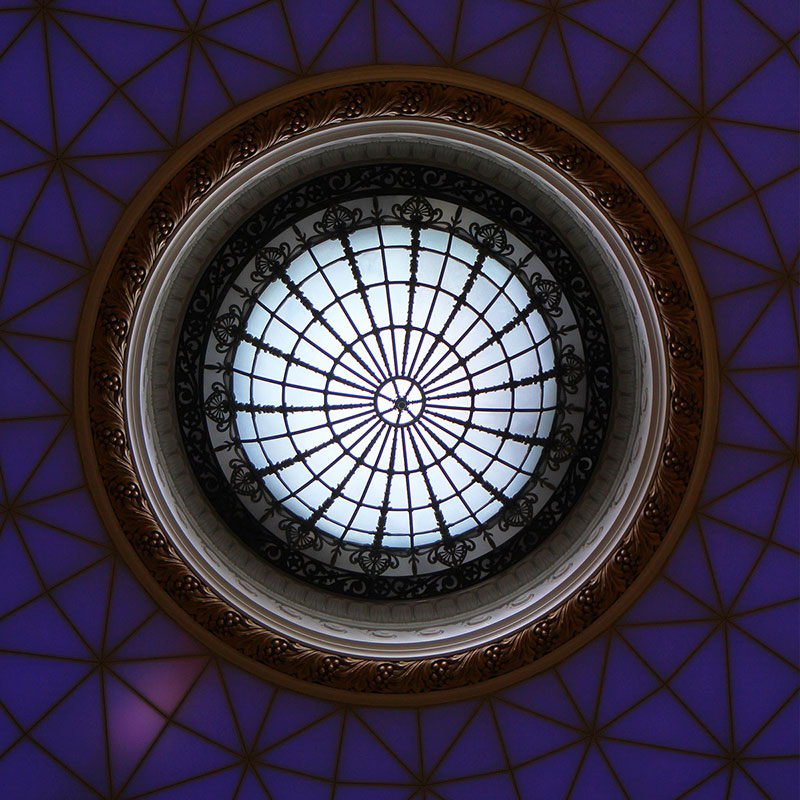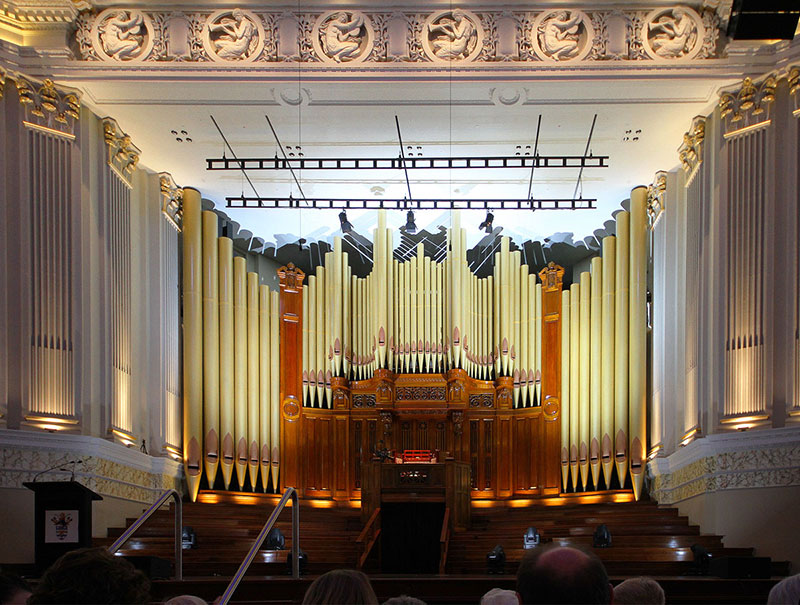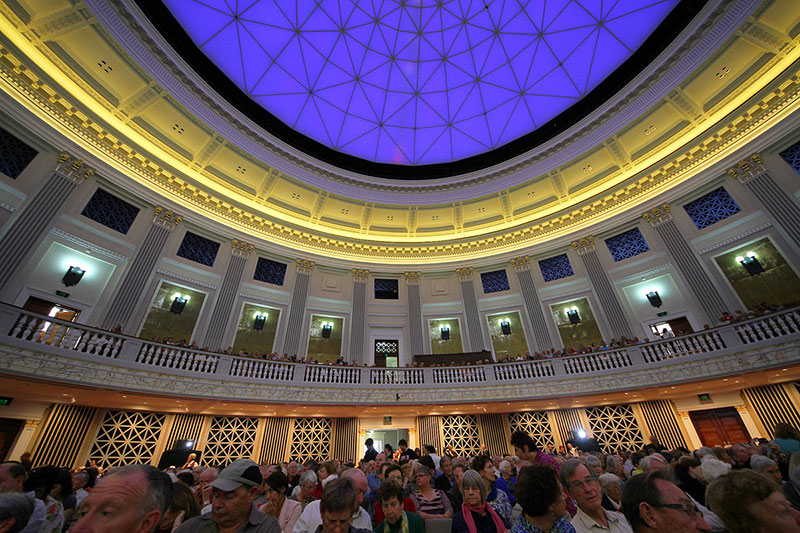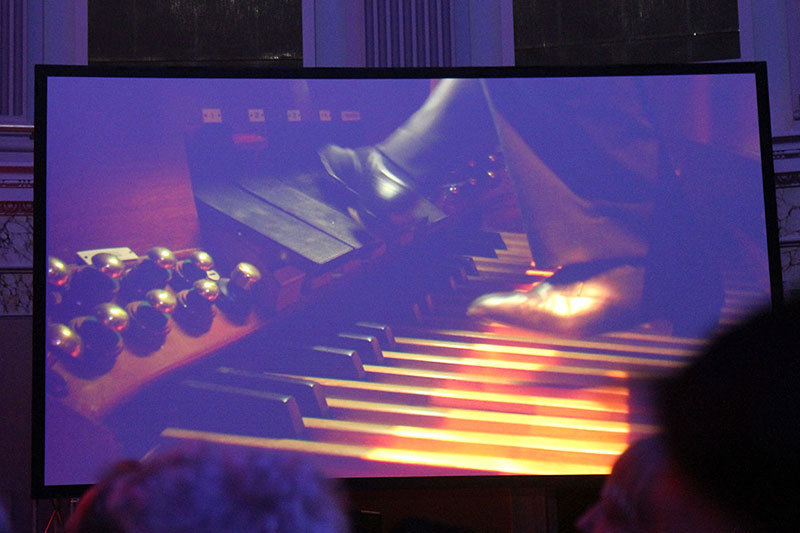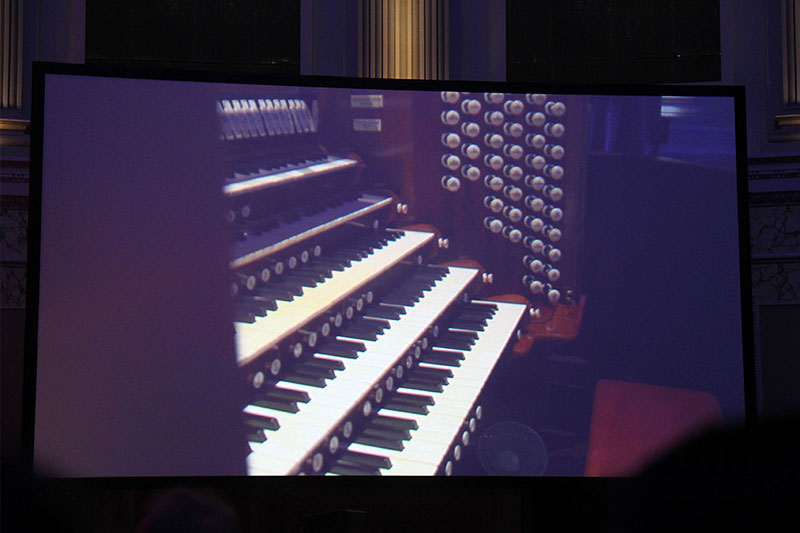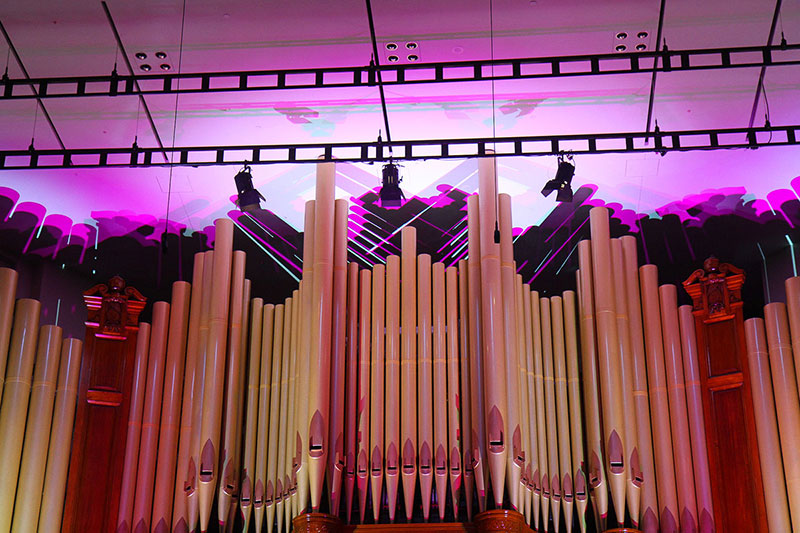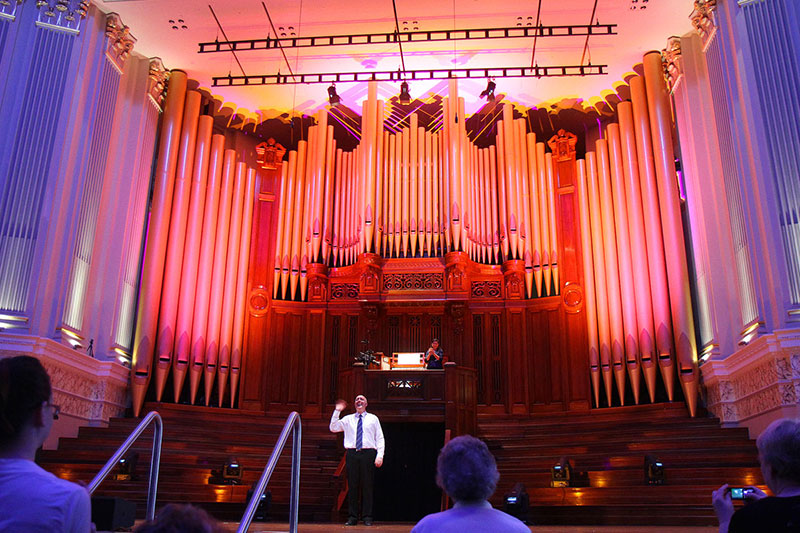 Afternoon
After the organ, Bronwen and I drove to Fortitude Valley, where we bought Tandoori Vege pies from Pie Face for lunch and watched "Four Kings" perform.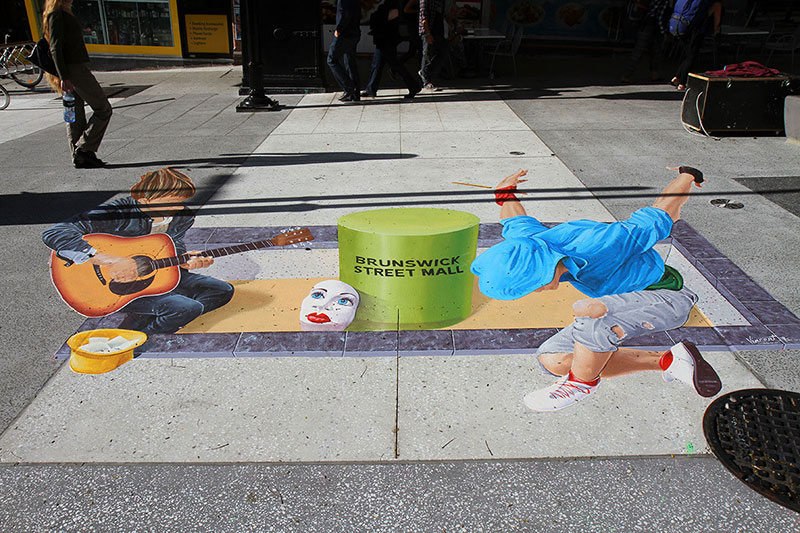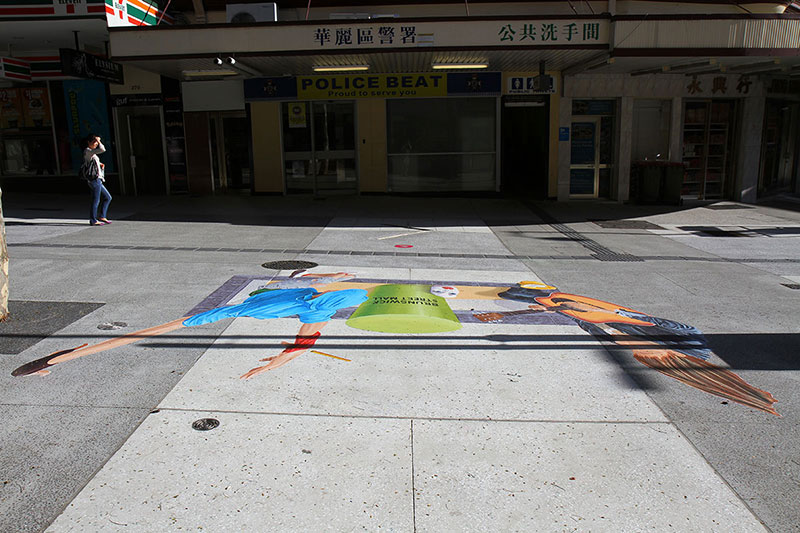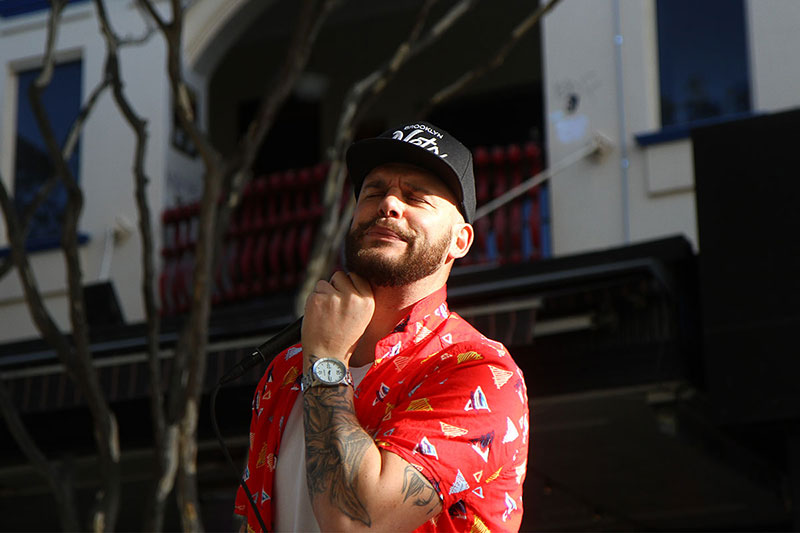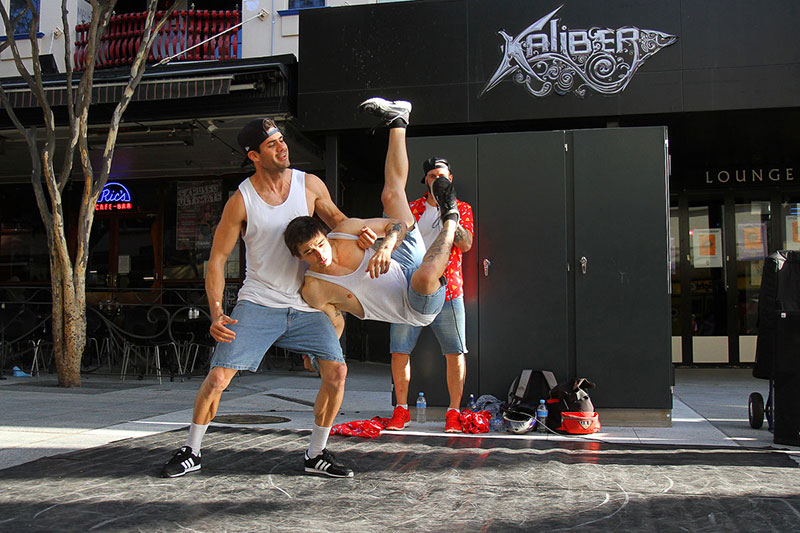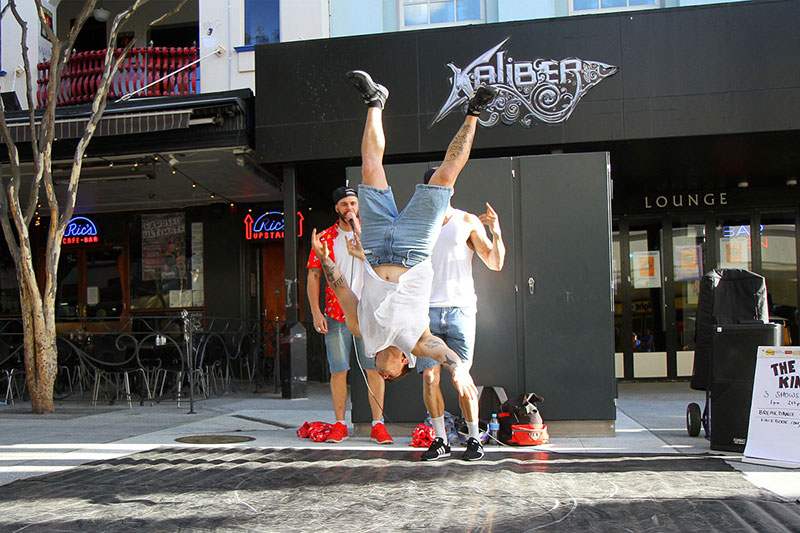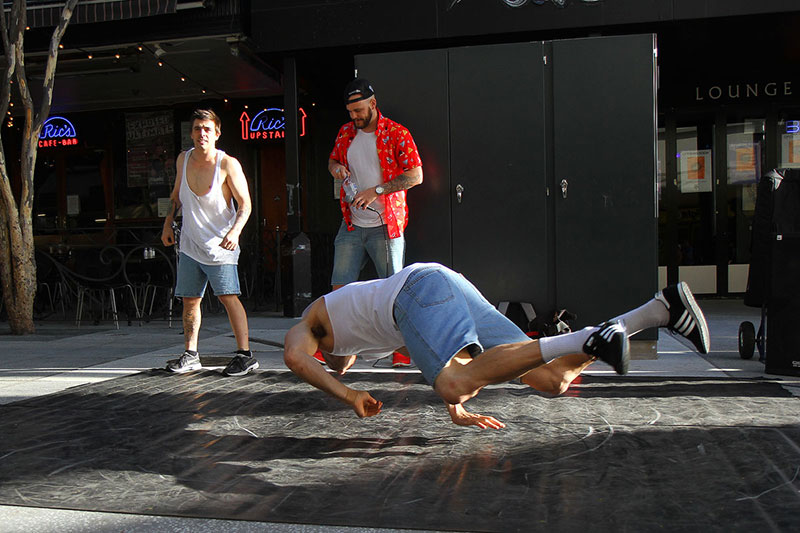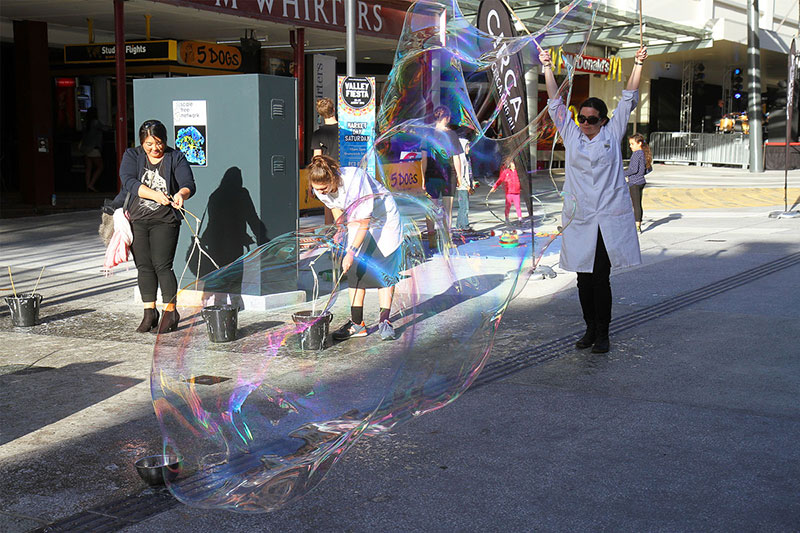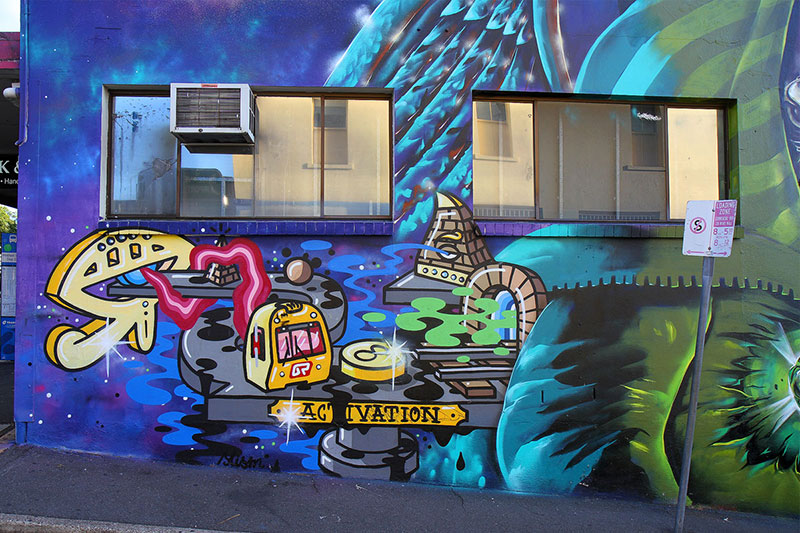 Night
As the festivities in The Valley came to an end we drove to Kangaroo Point and walked to the Sunset Gathering. It was quite a large one—there was even a cockatoo.