Morning
Bronwen got up before me and caught the bus to work. I'm told it turned up on time. I got up later because I'm lazy, and then didn't get to work for ages because there weren't any buses—though just to be confusing, when a bus did finally arrive, it was on time.
I paid my car registration, which is a rip-off—but one I seem powerless to do anything about. I'm powerless to do anything about nearly everything it seems.
Afternoon
I drank lots of iced coffee, ate some chocolate, had subway for lunch, and then felt sick on the bus home and had to have a lie down when I got home.
Night
Bronwen and I watched "Ant Man" at Southbank Cineplex. Not the world's greatest movie.
Day
Bronwen and I caught the bus into the city, and went to our respective workplaces. I lost my umbrella cover, bought cheap iced coffee, and had sushi for lunch.
Night
Bronwen and I caught the bus home again. We had Dominos Pizza for dinner.
Day
I spent the day at home, trying to do things without being too lazy.
Day
I had a quiet, boring day at home.
Night
I went shopping at the airport late at night, long after all other Woolworths were closed.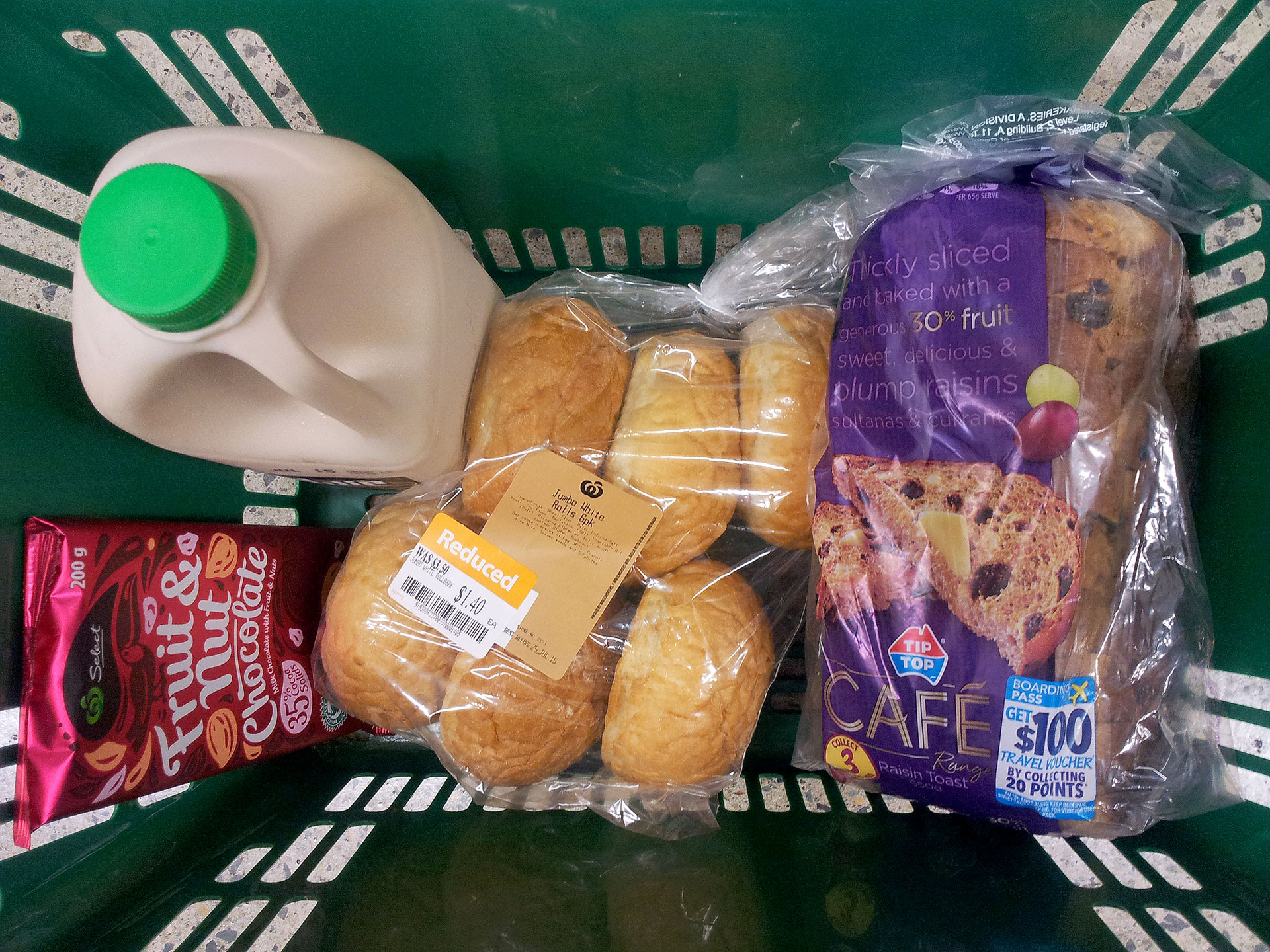 Day
I had a day. I'm not sure what I did in it though.
Things that happened today
The neighbour's car was gone.
Sorted through travel photos.
Had a quiet day on my own at home.
Ordered some macro tubes on eBay.
Bronwen got home.
Day
I had very fat fruit toast—untoasted, of course.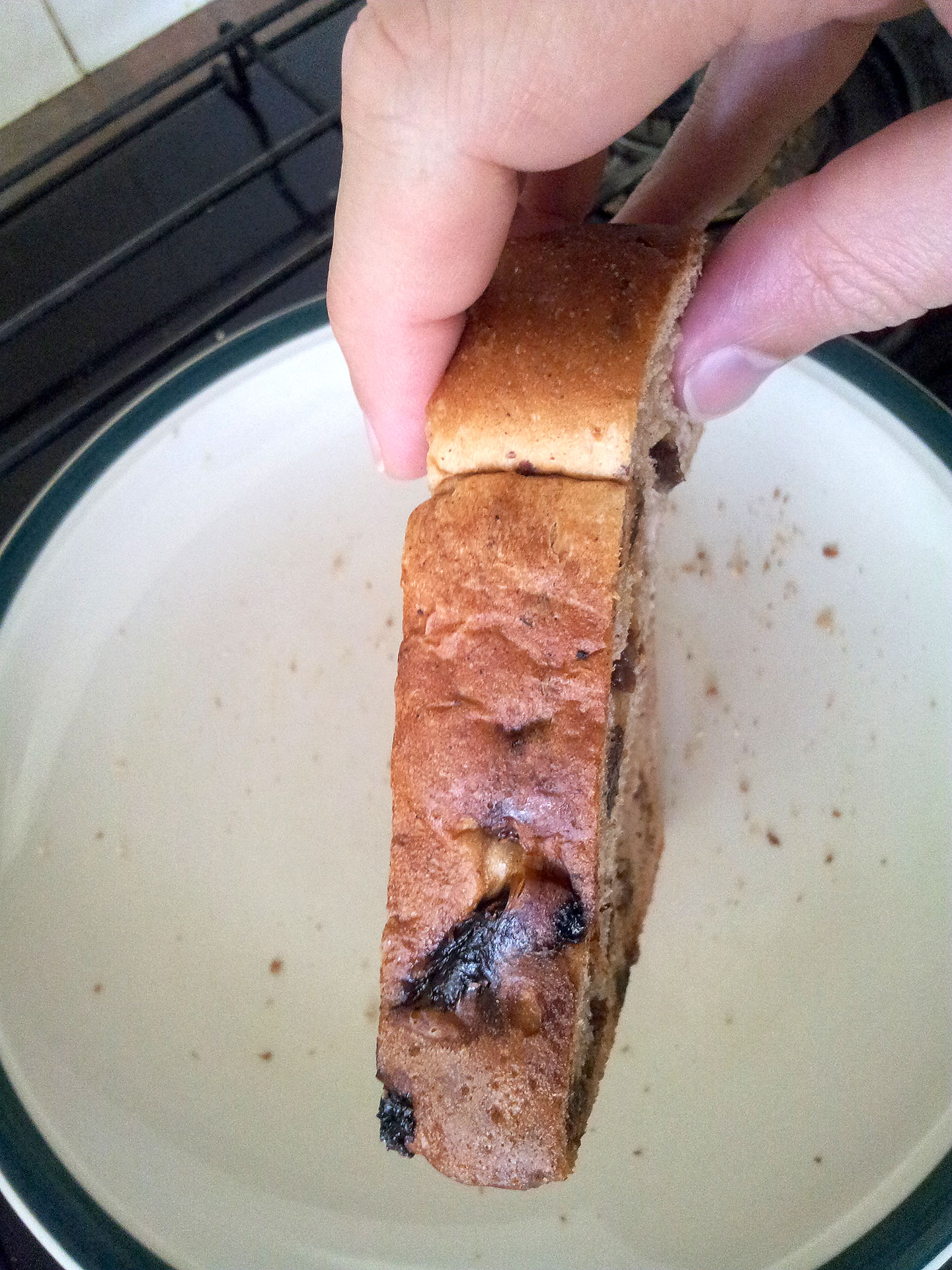 Day
Some "interesting" graphs I made while trying to decide whether to replace my broken Canon 17 to 55mm f/2.8 lens with another identical 17 to 55mm lens, or get the apparently amazing Sigma 18 to 35mm lens…
Do I need the range between 35 and 55mm more than I want the f/1.8 and apparently better build quality, internal focusing and zoom (so no more sucking dust inside all the time), and extra sharpness of the Sigma?
For comparison, when I first got my camera in 2006 and only had a 17 to 85mm lens and a 50mm lens: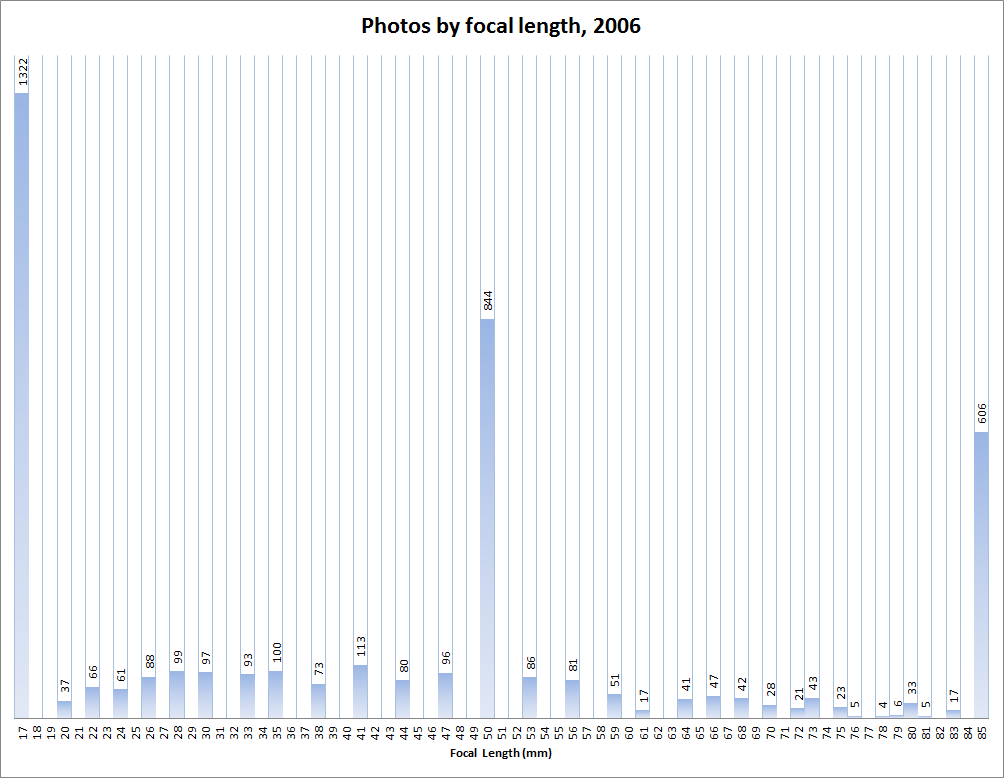 Night
I drove into South Bank, met Bronwen at Kangaroo Point Cliffs, had a look at the Night Noodle Markets, then had curry in West End.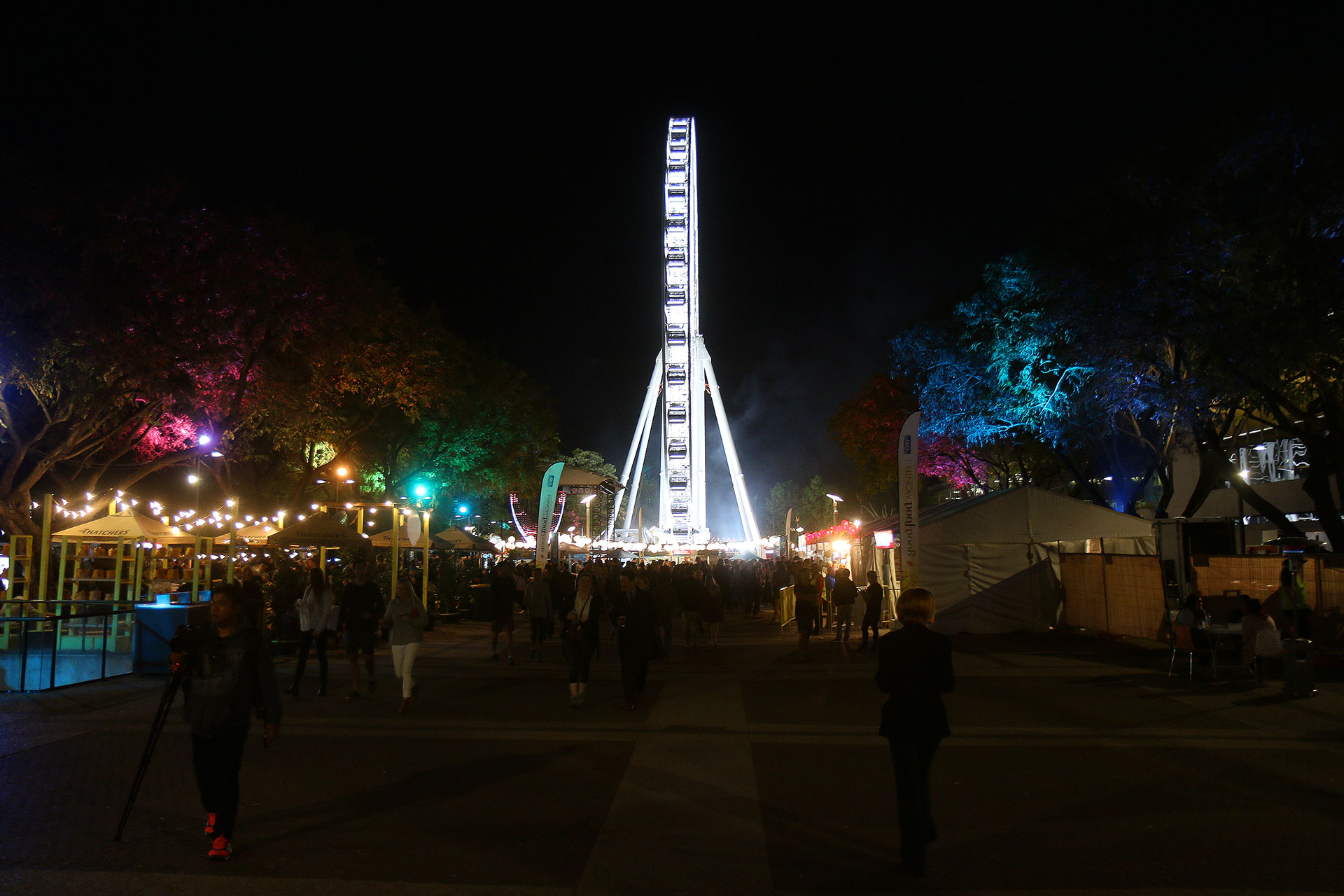 Day
I stayed at home.
Night
Pizza for dinner.
Day
I went to the dentist. See the horrible thing that happened next week for more information.
Night
Bronwen stayed at her parent's place. I stayed up late editing photos from America.