Monday 12th January – Back to Work & Roving Conspiracy
Back to Work
I drove into work, via Bronwen's work, for the first time this year. After last year's flooding, work doesn't yet have a fridge, coffee machine or microwave—they are arriving tomorrow apparently.
Roving Conspiracy
I picked Bronwen up from her parents' place after work, and we drove to "Roving Conspiracy", hosted at a random house somewhere in Dutton Park. It was quite busy and remarkably hot under the raised Queenslander where they'd moved the music gear due to the impending rain, but some of the acts were really quite good and the carrot cake was delicious.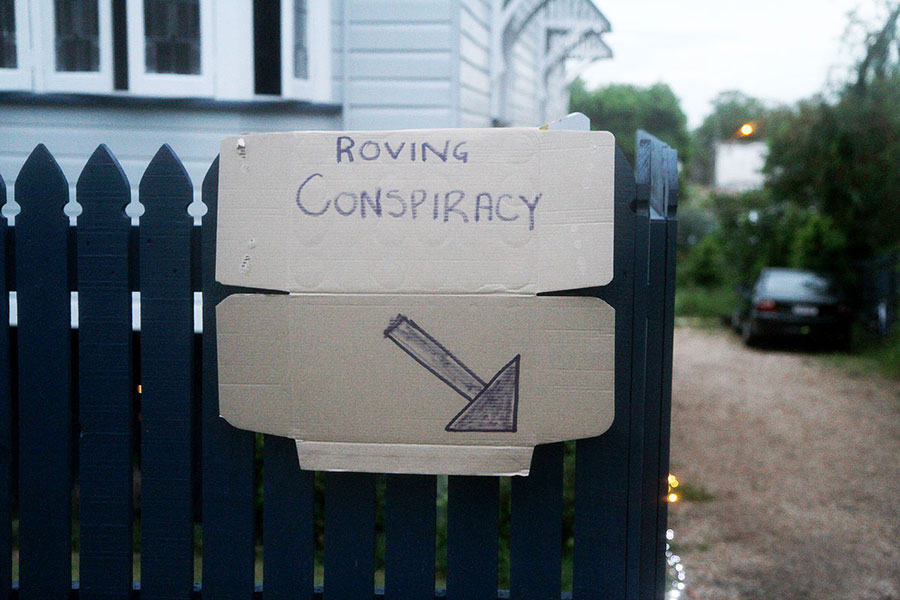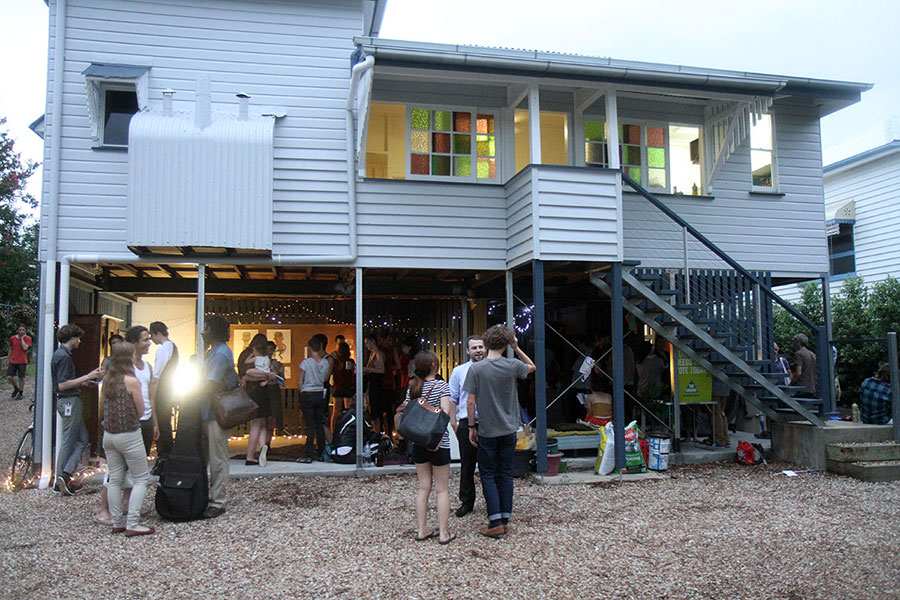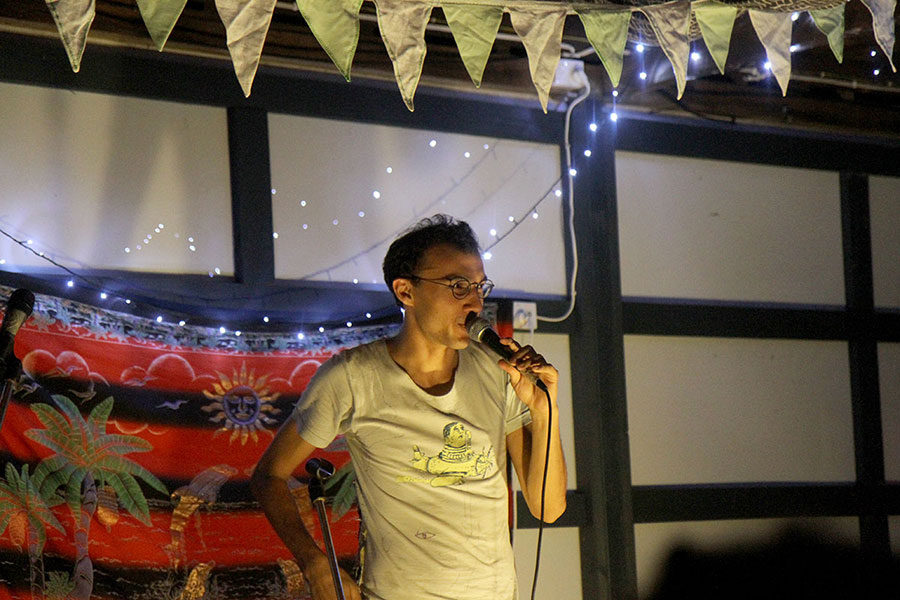 Tuesday 13th January – Taken 3
Day
I drove to work, and worked.
Night
Bronwen went to "Aerial Yoga", and I met her after at West End, where we had a very quick dinner—she had a felafel roll from King Ahiram's and I had curry from Top in Town—before rushing to South Bank Cineplex where we watched "Taken 3". It wasn't very good—as usual, it was fun to watch, but everything about the movie just wasn't very good. That's about as descriptive as I can get. My mint choc-top wasn't that good either—the ice cream was a little soft, the cone was also a little soft and lacked that satisfying crunch an ice cream cone should have, the choc top part had spread down onto the cone a bit which meant it got onto my fingers, and the choc bits in the mint were too hard, coming as a surprise when eating soft ice cream.
Wednesday 14th January – Tasmanian Photos
Day
I worked. It rained.
Night
I drove up to Bronwen's parents' place, where Bronwen was, and we had dinner there and had a look at some of the photos from Bronwen's Dad's trip to Tasmania.
Thursday 15th January – Very Hot
Day
I worked. It was very hot at work.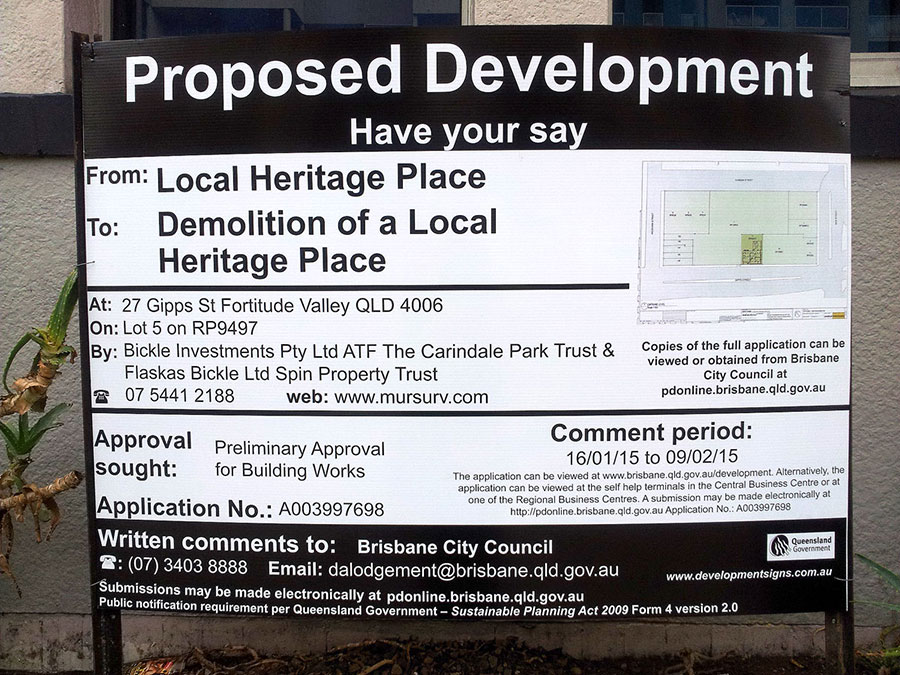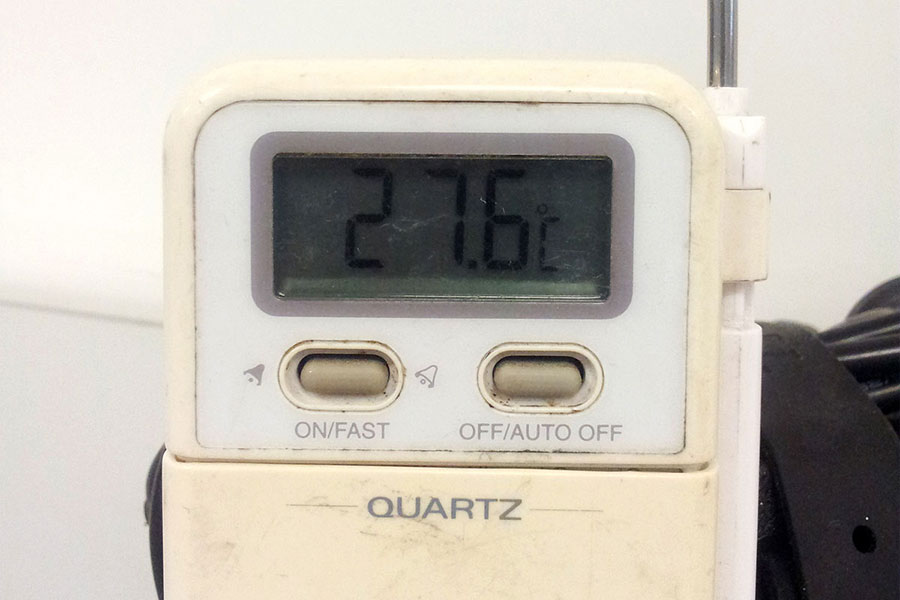 Night
I had a quiet night at home.
Friday 16th January – Bronwen wins a trip to Dallas
Day
I worked. Bronwen called to say she'd won a ticket, and flights, to the SAS Global Forum in Dallas in April. She was very excited.
Night
I drove to Frew Park in Milton, where I met Bronwen, and from there we drove to Toowong Sizzler to celebrate her winning her trip to the SAS Global Forum.
We drove to Bronwen's parents' place after.
I have a sore throat.
Saturday 17th January – College's Crossing
Day
Bronwen's parents' dropped past in the morning.
Bronwen and I walked down to a nearby park and took some photos with my camera and her Dad's camera, to try to figure out if my camera is faulty. As usual, the results were inconclusive.
Then, just before we were about to leave to go for a swim, next door dropped past to introduce Rodga—his new, rather large, snake.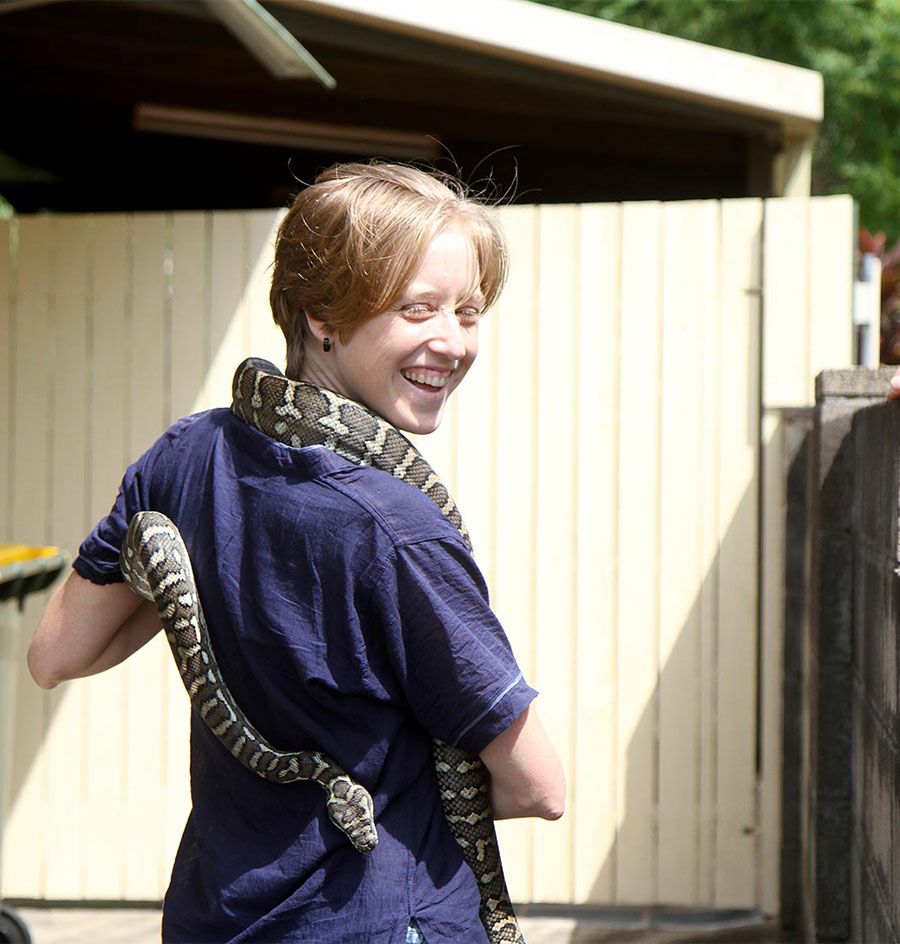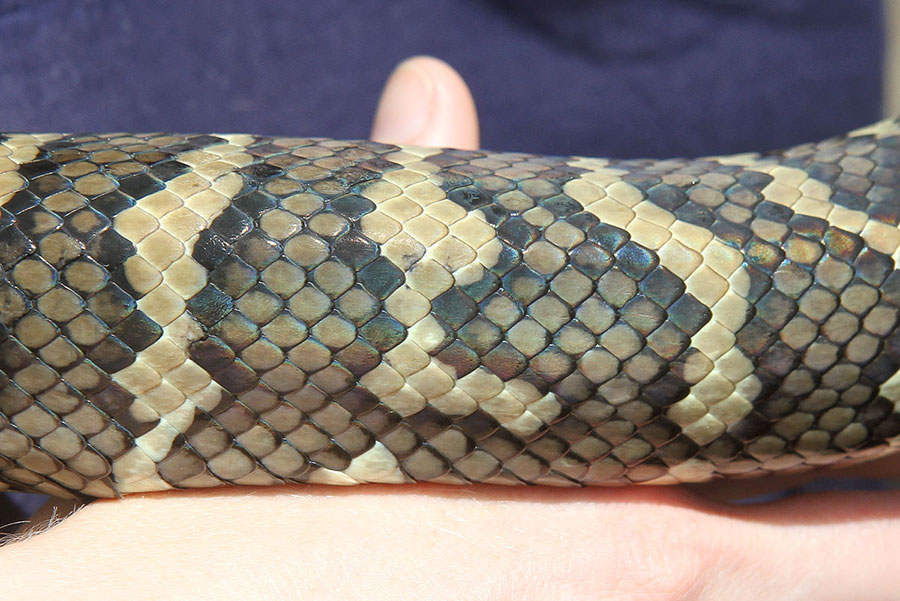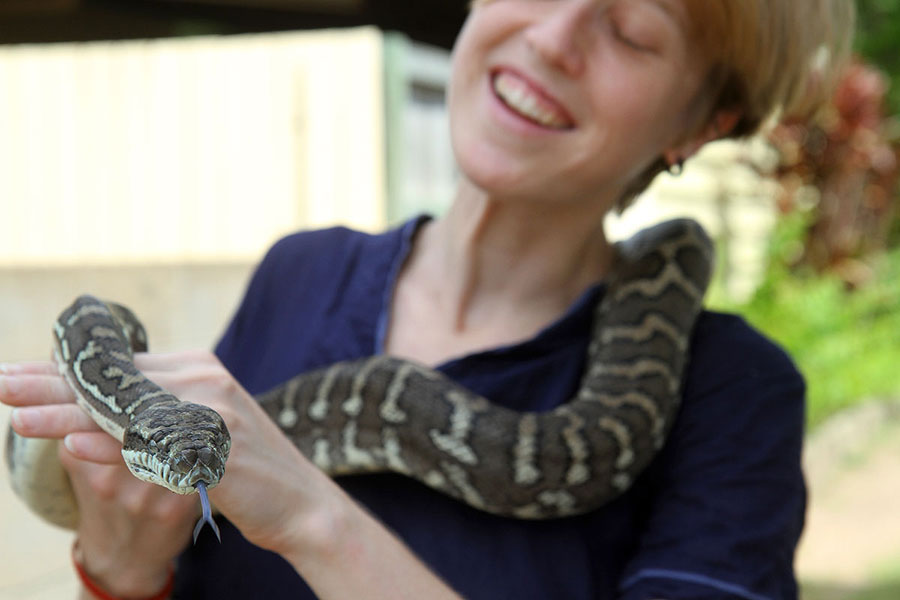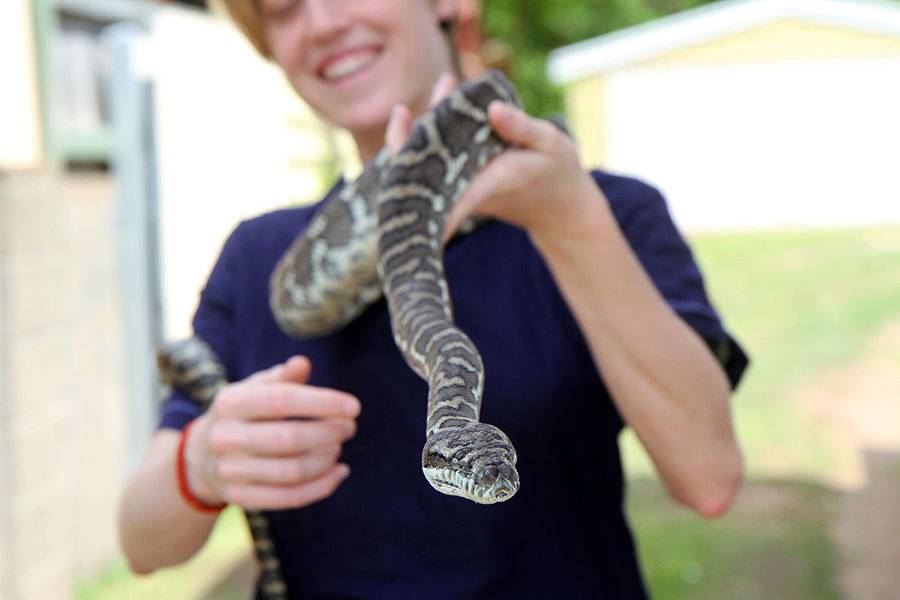 After chatting for a while and having a look at the new exhaust on his motorbike, Bronwen and I drove down to Woolworths and bought some juice and dips, and then drove to College's Crossing.
It was incredibly hot, and there's almost no shade, so we sat in one of the few bits of shade and ate our dips, before floating around in the water for a while hoping the bull sharks didn't eat us. The water is quite muddy coloured and the bottom is full of sharp rocks and mud—it's nowhere near as nice as it used to be before the flood.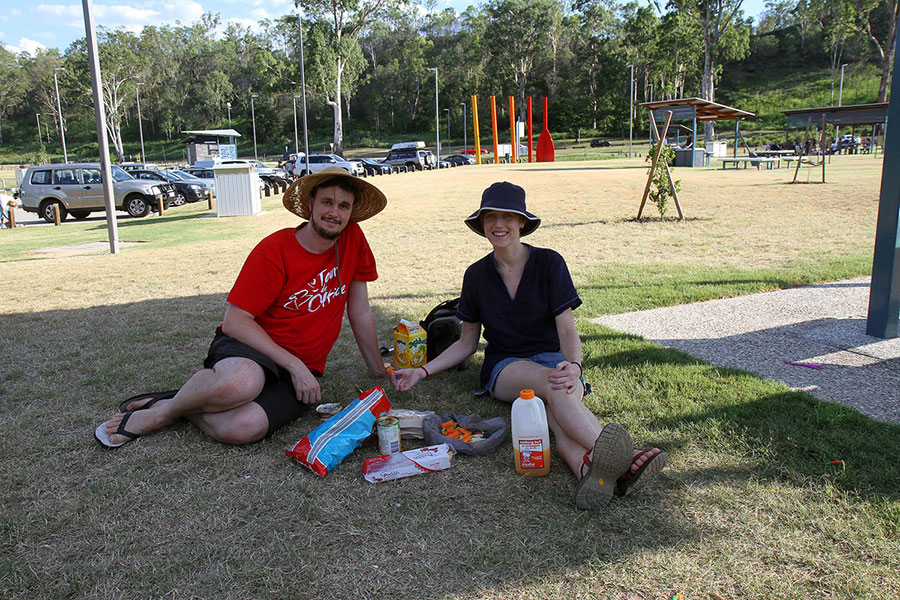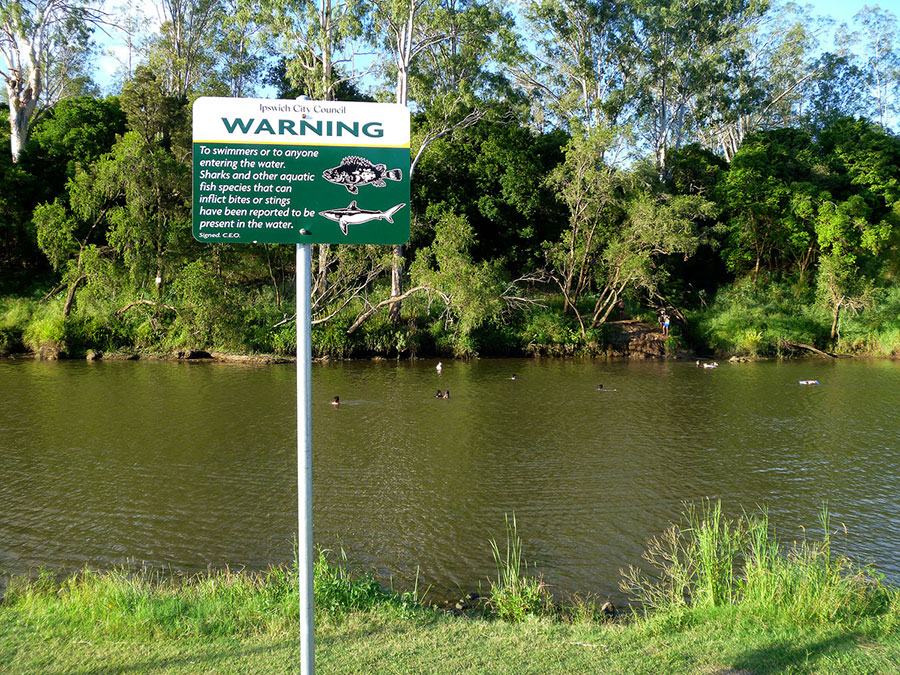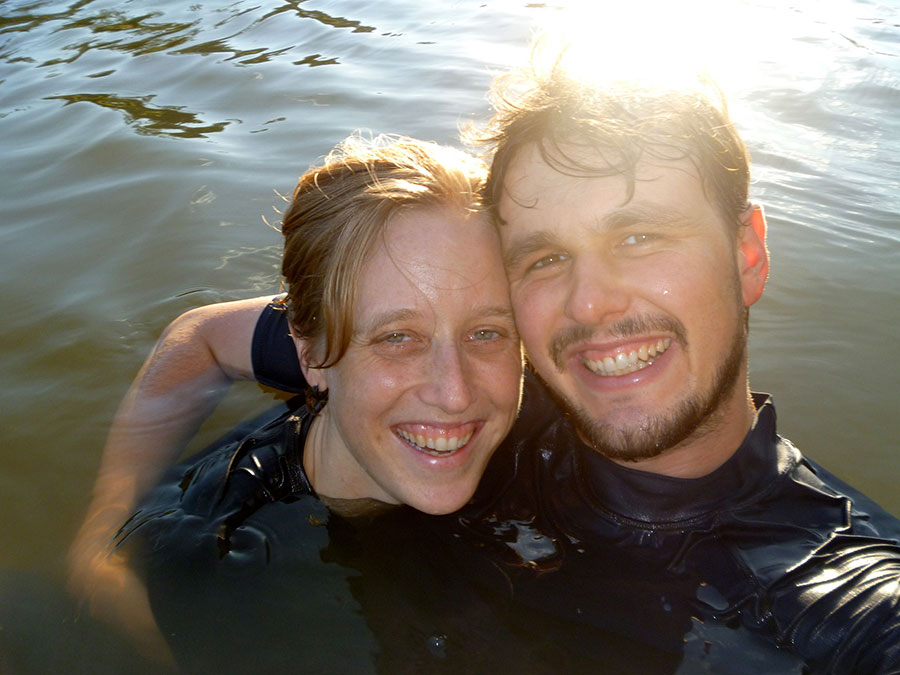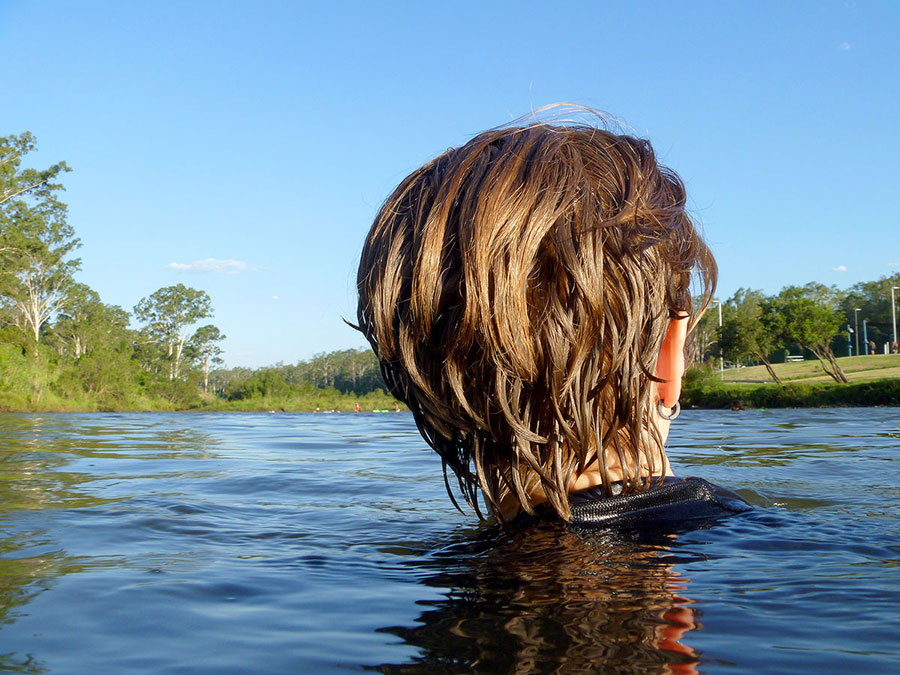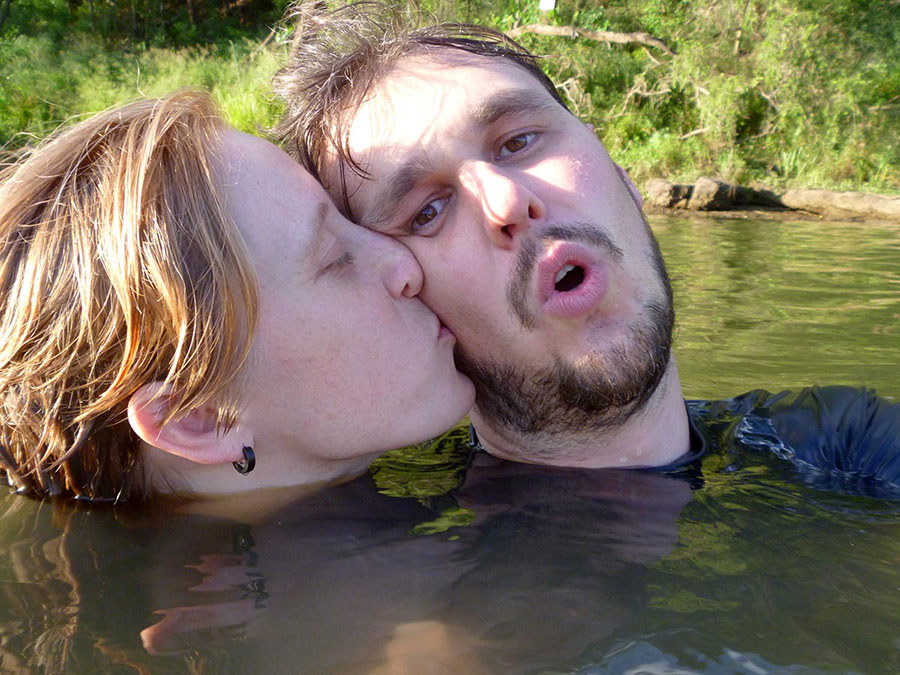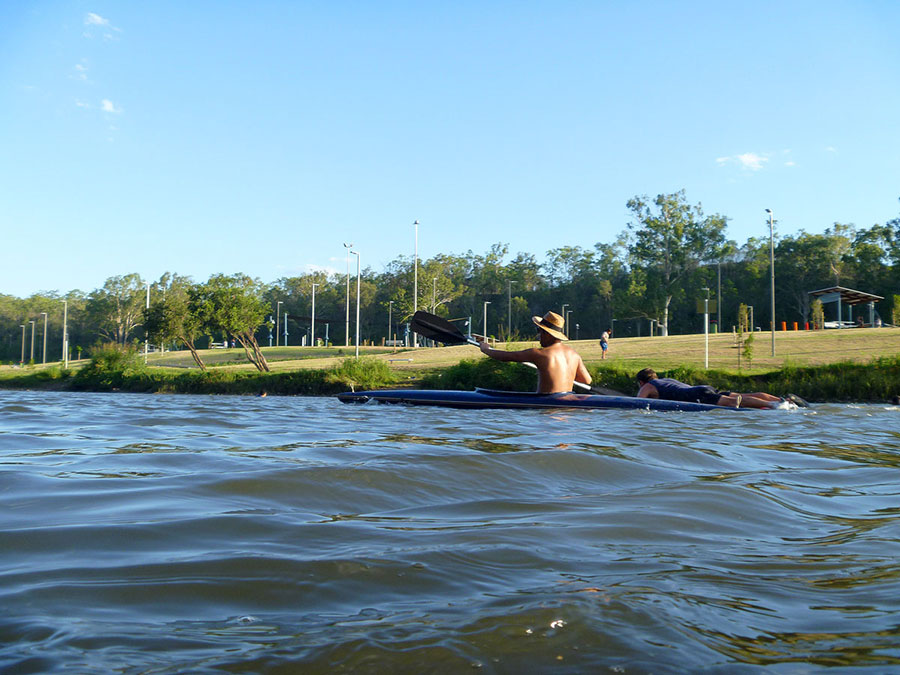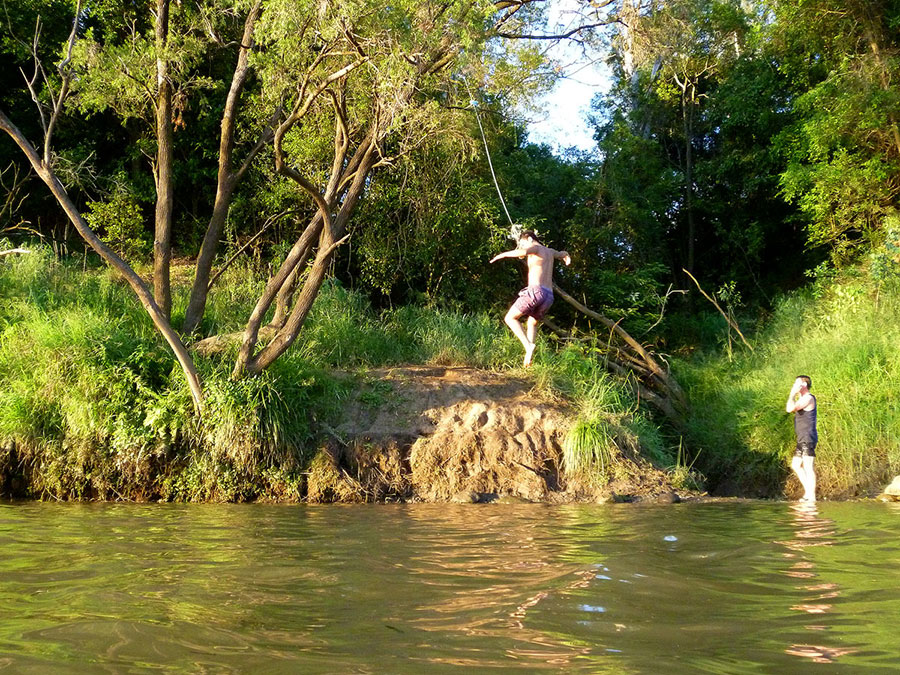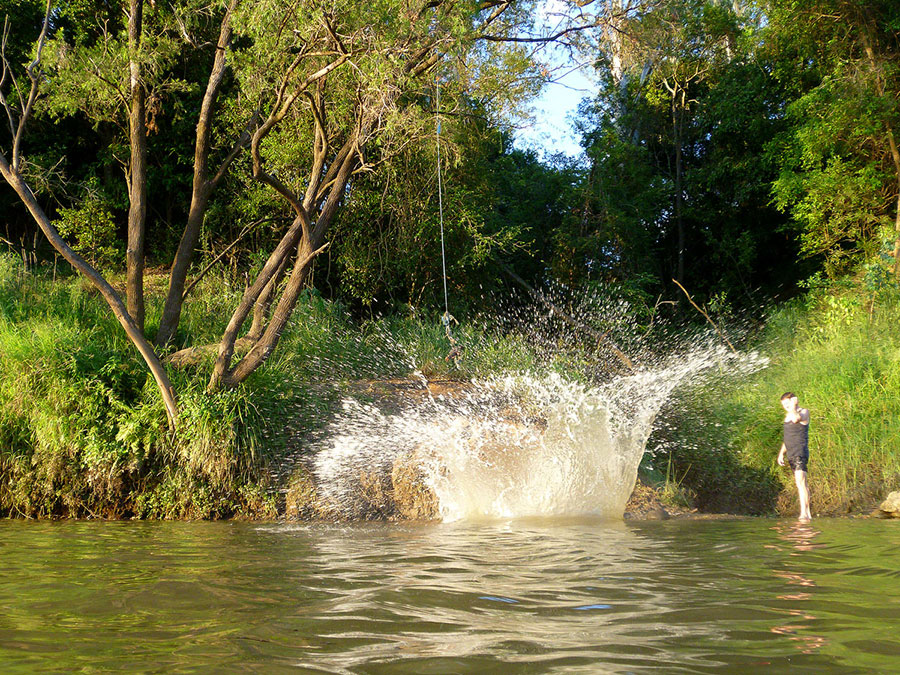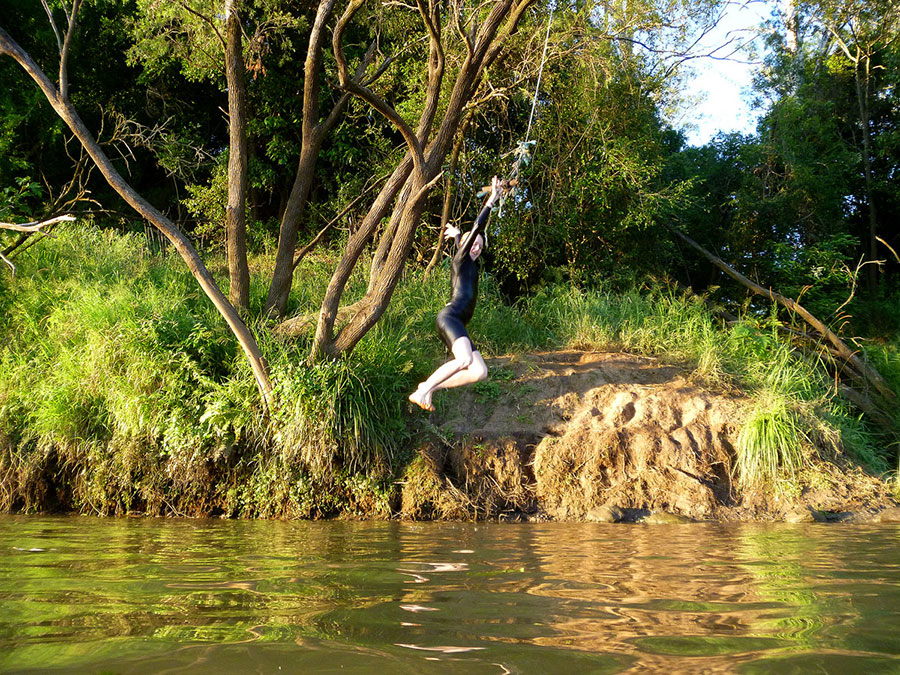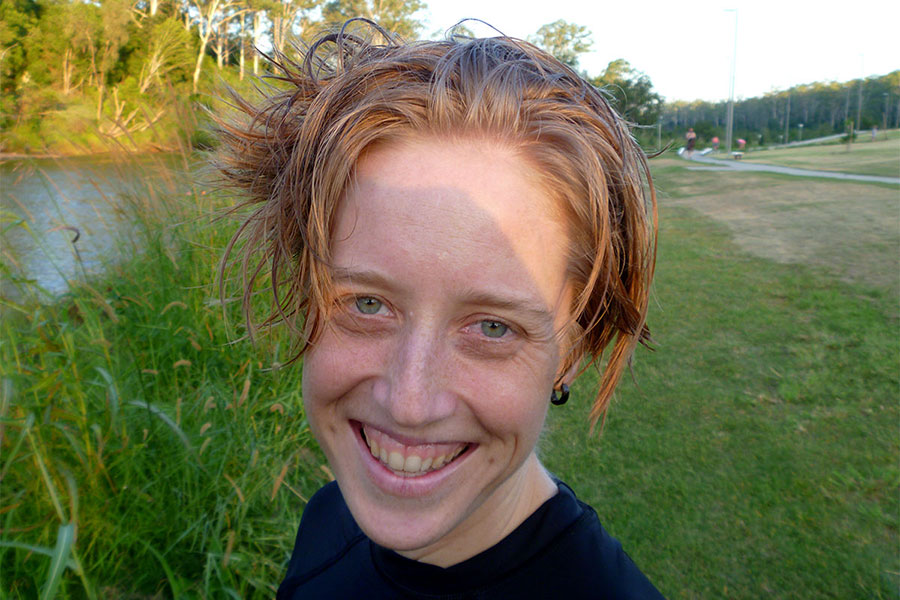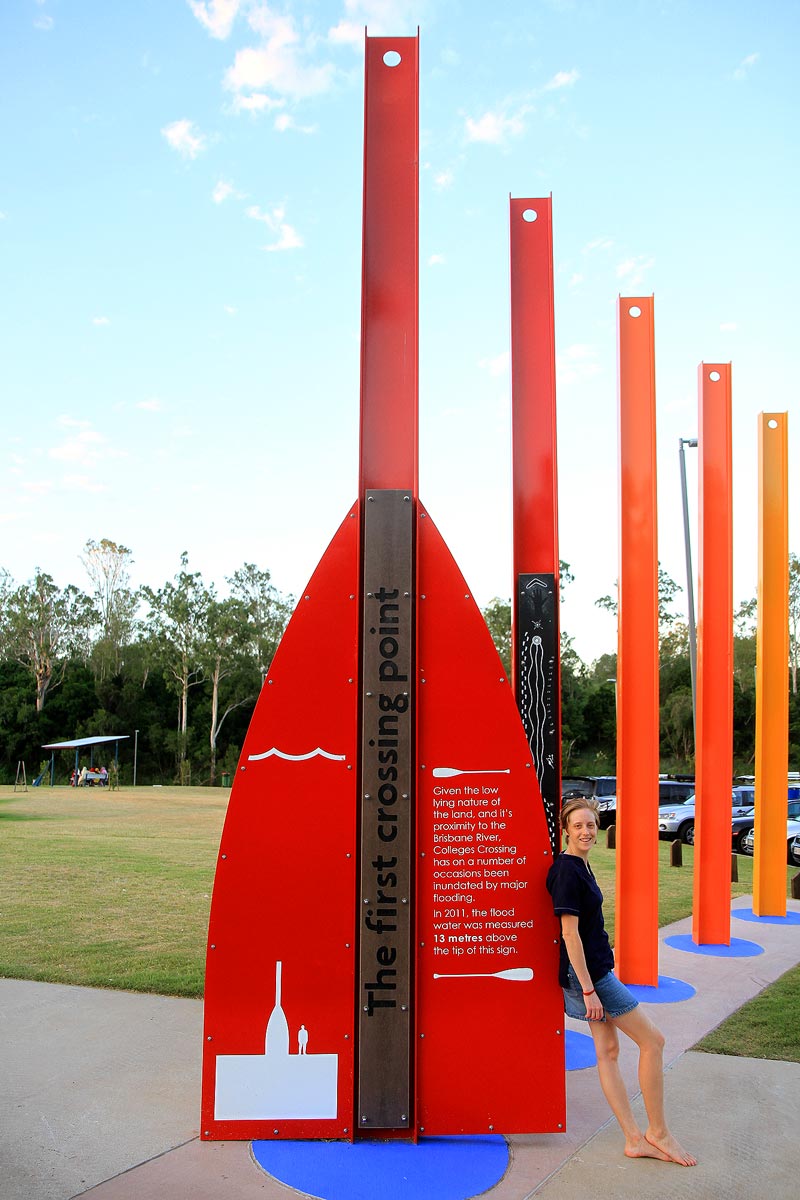 Night
We had curry from Halim's for dinner, and drove up to Bronwen's parents' place for tea after.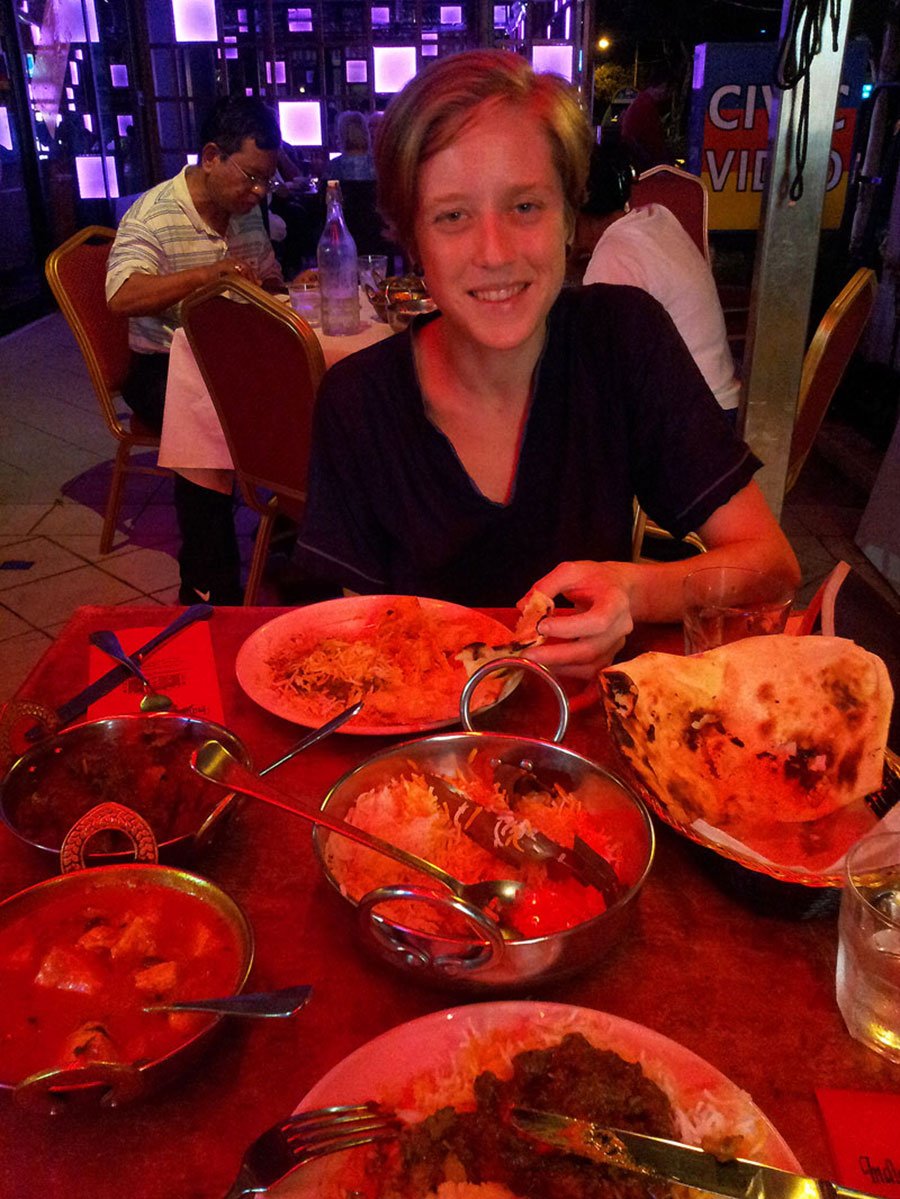 Sunday 18th January – Housework
Day
It was so hot that we had to turn the aircon on for the first time this year.
My throat is still sore but doesn't seem to be getting any worse—or really any better either.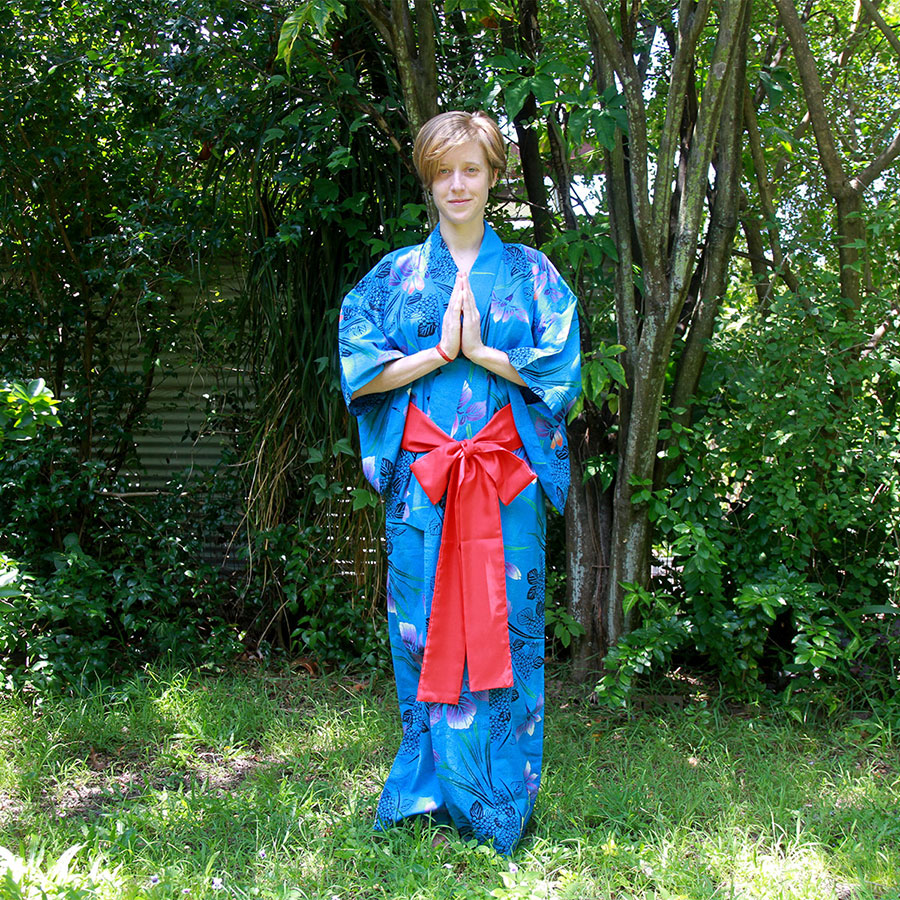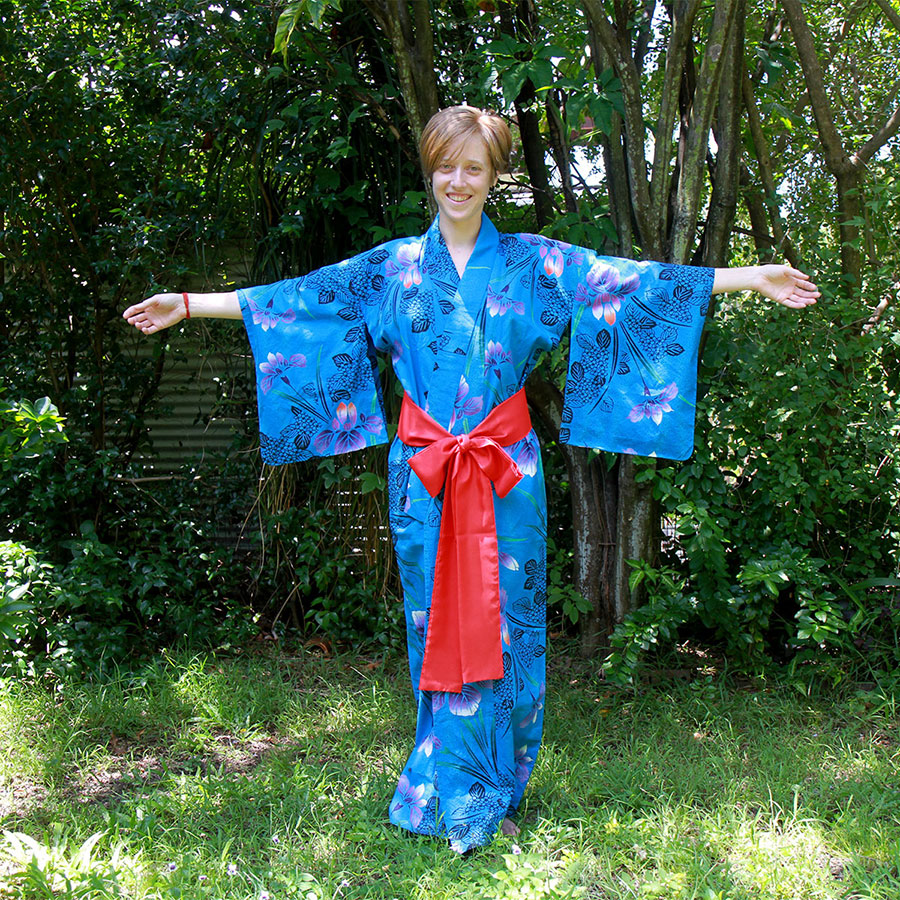 Bronwen and I did some work around the house, drove to Bunnings to look for new hinges for one of the cupboards, and generally avoided going outside. We also watched Star Wars Episode IV.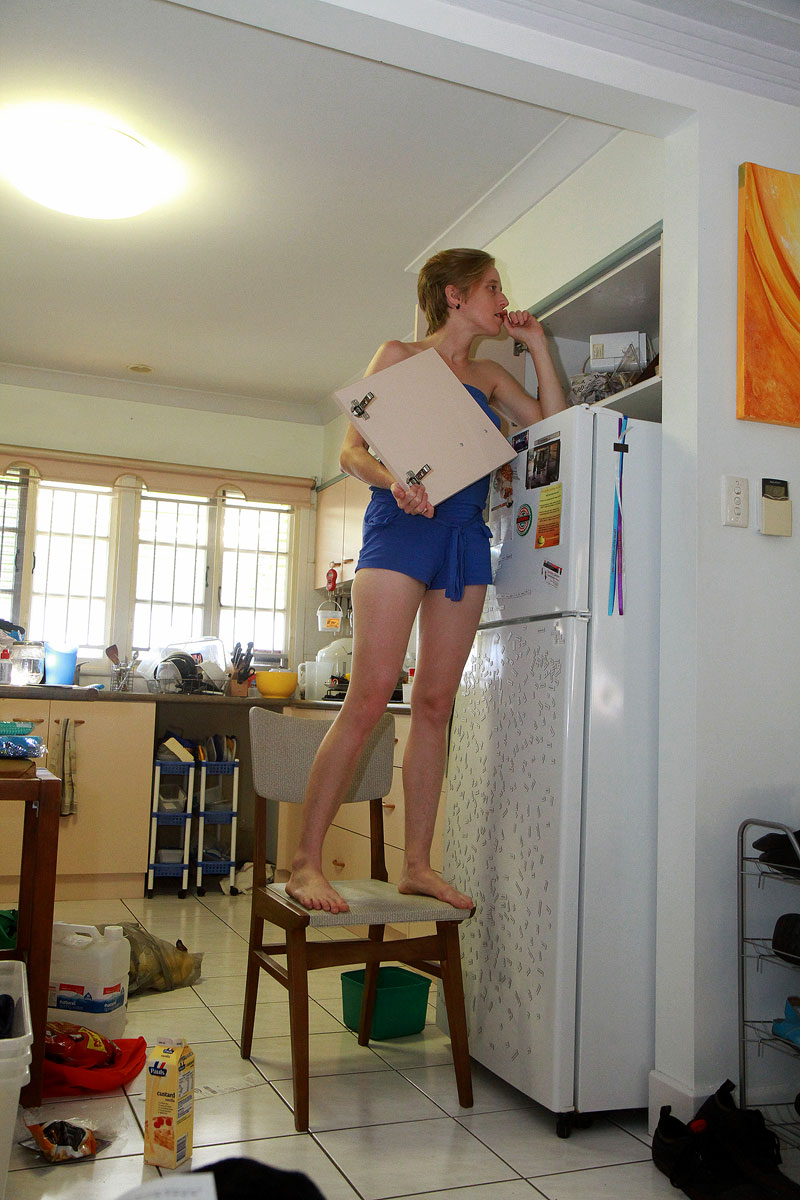 Night
Bronwen and I had dinner at Vege Rama in West End, before dropping past Bronwen's parents' place to drop off Bronwen's Dad's camera. Even at night, it's still far too hot.