My Father's Passing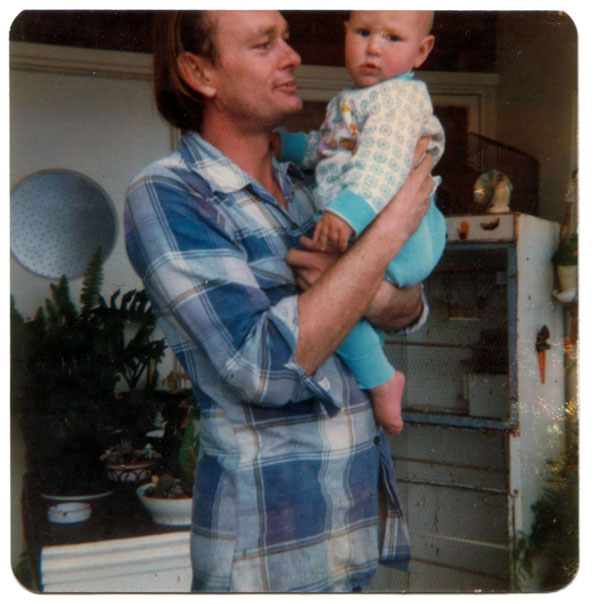 Friday 14 November – Cairns
Day
I went to work, as I'm wont to do, and worked, as one does from time to time. Lunch was had at DFO, where I spent most of the time on the phone. Cairns hospital have had trouble organising a flying doctor to transport Dad to Cooktown as they're busy doing something up in Torres Straight, so I'm going to spend tonight in Cairns with Silas, and drive Dad up to Cooktown hospital in the morning.
Evening
Staying late at work, then walking down to the airport and flying to Cairns, arriving after midnight, picking up a hire car, and driving to Silas's.
9:40pm
We seem to have departed on time. I have got seat 1C again, having asked for it. Check-in was nearly empty and uneventful. One of the cabin staff remembers me as I've been flying so frequently recently that I've been on a few of her flights. Apparently they can't allocate these three front row seats until check-in begins, so I've a reasonable chance of getting them again if I ask I suppose.
11:55pm
Arrived in Cairns without incident. Snoozed a bit on the plane. Picked up the hire car and drove to Silas's, where I'm now going to bed.
Saturday 15 November – Cooktown
Morning
I woke up and got up a little later as Silas and Lisa weren't yet up. We had breakfast together and chatted for a while before I headed off to the hospital, via Woolworths.
Midday
I picked Dad up from Cairns Base Hospital, stopped at a servo to buy him some sunglasses, and drove to Cooktown, stopping a few times, and stopping at the Lion's Den to check Dad's mail. The drive was uneventful and much easier than at night, I could actually do the speed limit without hitting wallabies.
Evening
I dropped Dad off at Cooktown Hospital, and Mum and Sarah turned up shortly after. We talked for a while and now I'm at Mum's having dinner.
Night
We had a nice curry that Lois made when she was here, and Vince came over.
11:30pm
I went to bed.
Sunday 16 November – Dad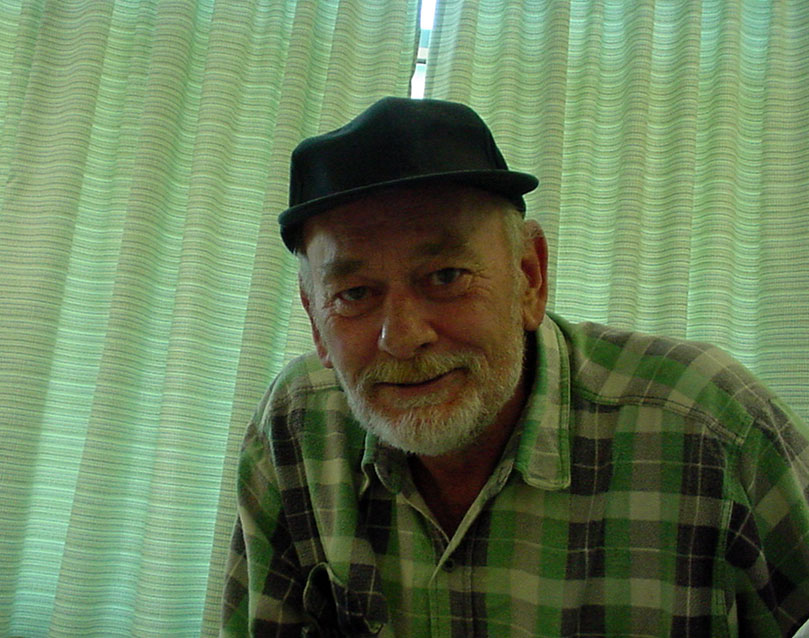 8:30am
I woke up. There are a few light showers passing over.
Morning
Mum and I went and saw Dad at hospital.
Midday
I drove out to Rossville, had a look at Dad's place and went and saw Craig and Ric, to tell them about Dad. They talked about the death of their parents. Craig told me how he met Dad when Dad was 28 and how Dad was one of the best, and most sought after, sound engineers in the music scene at the time, and well respected and trusted, and that people always looked up to him. Ric told me how he and Dad used to sit up all night talking, and how Dad talked more than anyone he knew, and knew more of what he was talking about than anyone else.
Afternoon
I dropped in to the hospital to see Dad again on my way back from Rossville, and spent an hour or two there. I talked to one of the doctors, asking her about when I should aim to be back up here, and she said to definitely come up next weekend, and sooner if I could. I drove back to Mum's, bumping into Sarah on the way.
Night
Mum and I had a chat about Dad, and life and all our situations. I got emotional for a bit and cried in front of Mum, something I've been trying not to do. Sarah had walked up to the hospital to see Dad, and I dropped Mum off there, saying hi to Dad, then getting petrol, coke and iced coffee from the servo, having a shave and a shower, and heading back to the hospital.
10:40pm
I have just left Cooktown. Mum, Sarah and I stayed at the hospital until a bit past nine. I said goodbye to Dad in case I don't see him again, and drove Sarah home, having a chat to her about Dad. Mum cooked me a quick but nice dinner, I packed, and left. It is much sadder than previous times. Something about the helpless frailty of Dad makes it sadder than the pain Mum is going through.
Late Night
I hit a wallaby, but don't think I've done any damage to the car.
Monday 17 November – Brisbane
3am
I am at the Esplanade in Cairns. It appears to be night time. The drive was fine other than hitting one wallaby, and an adrenaline pumping near miss with another one. I went 80 through wallaby territory, and 120 most of the rest, though I found out from my GPS that 120 is actually 116.
8:30am
Check-in and the flight were uneventful. The place was quite full. I sat in exit row seat 12C. Our landing was delayed by half an hour due to poor visibility and was a bit scary as we didn't land straight.
Day
I worked. My bosses flew to America.
Evening
Bronwen and I had a pasta dinner from a place in Rosalie, then watched "The Howard Years".
Night
I got a call from Cooktown Hospital while I was walking back from Bronwen's parent's place, advising me that Dad had taken a turn for the worse. I talked to Mum and Sarah, who had rushed there, and booked a flight to Cairns for horribly early tomorrow. This is really bad timing as far as work is concerned because I am supposed to be looking after technical duties while my boss is in the states.
Tuesday 18 November – Cairns, Cooktown
4:14am
I slept in and missed my 4:10 taxi. Fortunately another one turned up promptly after I called it. I dropped past work to get my camera and drop off a datacentre access card, and checked in at the airport. I've been given seat 1A, which I asked for.
10am
I arrived in Cairns on time and caught a taxi to East Coast Car Rentals, where I hired a Toyota Corolla, drove to Cairns Central, bought some drinks, chocolate and take-away curry, and drove to Cooktown. The drive took around 4 hours, doing 140 km/h, plus a bit of time stopping at places. I was quite tired.
Afternoon
I arrived in Cooktown, had a quick shower at Mum's, and went up to the hospital.
Evening
Bryce arrived. We had a scare and thought he wasn't going to make it in time. I had just eaten the first few of my chips.
Night
Mum slept at the hospital. Sarah and I went home late. We had had a few scares throughout the day where something would worsen in Dad's condition and the doctors or nurses would call whichever of us weren't there at the time.
Wednesday 19 November – Dad Departs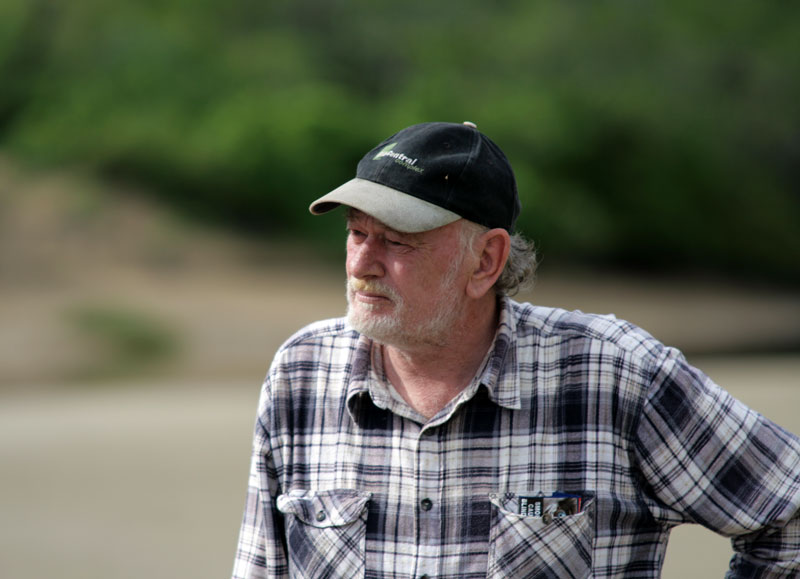 Morning
I had a good sleep, not hearing my alarm and not waking up until after 9. Mum and I hurried up to the hospital when Sarah called to say Dad was worsening. This happened a few times throughout the day.
3:45pm
Dad passed on. Mum and Bryce were there. It was peaceful. His breathing slowed until it stopped. Sarah and I were just leaving the post office, posting the work support phone back. We had left to get lunch and I had a shower. Dad looks just the same. I love him.
Night
We left hospital after a while, with Dad's stuff, and dropped Sarah home while Mum and I drove back to Mum's place and chatted, relaxed and had dinner. I went to bed very tired and managed to sleep well.
Thursday 20 November – The Quiet After The Storm
Morning
Not a great deal happened really. It was very hot. I am not sure if I feel okay, or if I'm temporarily repressing my thoughts and feelings. I fear it may be the latter, but perhaps I can do it indefinitely.
Afternoon
Mum, Sarah and I (well, mostly Sarah and I) had an argument. However, we managed to sort it out not too long later. We are trying to work out funeral plans.
Evening
I drove down and saw Ricci.
Night
Lois, Jill, Bryce, Mum, Sarah and I had dinner at the bowls club. I went to bed around 11 o'clock very tired.
Friday 21 November – Strangely Normal
Day
It is really hot. Sarah printed some "fridge wanted" posters, which I put up on the supermarket and post office noticeboards. I collected Dad's death certificate from the hospital and had a look through his things in preparation for notifying the appropriate authorities. We are thinking we'll probably have the funeral service down the back of the Lion's Den Hotel, under a nice tree somewhere. We'll go out there and have a look tomorrow. I booked my airfare back to Brisbane for Monday morning.
Night
I bought chips from the wharf and watched Stateline on the storms in Brisbane.
Saturday 22 November – Unbelievably Hot
Morning
Sarah and I drove out to the Lion's Den Hotel to have a look for suitable places for Dad's funeral.
Evening
The power failed, just before Bryce, Lois and Jill arrived to have dinner at our place. Unfortunately, Mum has an electric stove and hadn't yet cooked the pasta. After waiting a while, Sarah cooked the pasta at her place. It was very hot without fans or air-conditioning, and we had difficulty sleeping.
Sunday 23 November – Cairns
Morning
The power is still off. Bryce and Jill are having a lot of trouble with the heat, coming from cooler climes.
Afternoon
I drove out to Rossville, as did Bryce, Jill and Lois. We sat at the Twin Bridges for a while until I had to head back to Cooktown, where I packed and left for Cairns.
Evening
I managed to get to Silas's in Cairns in three and a half hours. It took me two and a half to get to Mareeba, then another hour to get from there to Cairns, averaging just over 100 km/h over the trip.
Night
A friend of Silas's came over, we ordered Thai food, and watched "Michael Clayton". I didn't get to bed until nearly one o'clock, not giving me much time to sleep.
Monday 24 November – Brisbane
4am
I got up, dropped off the hire car, and caught a taxi to the airport.
6am
I flew back to Brisbane, sitting in seat 1C (technically), but swapping to 1A. I slept.
Day
I worked, trying to catch up on some things that didn't get done when I was gone.
Night
Bronwen came over and we made pasta and watched the second instalment of "The Howard Years". Grace and Stella have moved out, though Stella still has some stuff here—she is in Adelaide for the week.