The Lord Mayor's Christmas Carols
Christmas is special in Brisbane. And one of the highlights is the IGA Lord Mayor's Carols in the City, held every year at Brisbane's beautiful Riverstage. A free event for the family, this year the date is Saturday 14th December with a superb line-up. Free sample bags for the first 6,000. If you're a regular, you won't want to miss it. If you've never been before – make this year the start of a new family tradition – you will be glad you did!
Artists
Paulini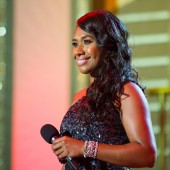 Paulini has been heralded as one of the finest vocalists and performers to come out of Australia.
This Fijian born songstress rose to prominence on the top of the Australian ARIA Charts in 2004 with her debut Platinum album "One Determined Heart" and her Platinum smash single "Angel Eyes" – both hitting the #1 spot (Angel Eyes remained at the top
of the charts for 6 consecutive weeks). In fact, Paulini is one of only ten Australian female solo artists to have a #1 album.
Paulini is now moving her career forward in a fresh and positive manner, continuing to record new material and cementing her status as a songwriter. Her most recent single "Scarless" was released independently in November to help raise awareness for White Ribbon Day and the White Ribbon Campaign.
Over the years Paulini has grown as a performer, a songwriter and a woman, steering her own destiny in her music career and making choices that she truly feels good about. "I'm at the happiest point in my life. I'm spending my spare time in the studio writing and creating my own work."
Jack Vidgen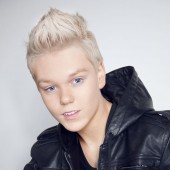 It was May 2011 when 14 year-old Jack Vidgen's audition for Australia's Got Talent catapulted the young singer into the spotlight. His mind-blowing rendition of Whitney Houston's classic "I Have Nothing" brought the house down and overnight, a star was born. Youtube footage of Vidgen 's performances garnered over 100 million views worldwide, and resulted in international interest in the young singer. It was no surprise that this incredibly talented singer, who also boasts an endearing combination of sincerity and purity, went on to win the 2011's Australia's Got Talent Series 5 with it becoming the most watched program on TV for that year. Shortly after, Vidgen was signed to Sony Music Australia.
Since winning Australia's Got Talent, Jack has released two albums with Sony Music Australia, his Gold selling debut album "Yes I Am" and his more recent "Inspire". Jack Vidgen's talents have had him in demand and invites to Japan, China and the USA have all been part of this young mans travels over the last 12 months. Having performed at Caesars Palace to sell out crowds and standing ovations, to performances on Hunan TV China as one of the worlds most talented teens and artist of the week on Brazil radio. Having wowed audiences in the GDay USA LA, New York and Houston Balls Jan 2012, he recently delighted audiences again this year at the GDay USA 2013 balls in LA and Chicago.
Now 16 years of age and following on from his pop single release "Finding You" Vidgen now moves between LA and his home town Sydney, entertaining the masses and helping many causes. No matter how large or small the crowd at your event, if you haven't heard Jack Vidgen sing before, you are in for a treat, he will amaze you with his dulcet tones and warm sincerity.
Silvie Paladino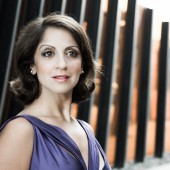 Silvie Paladino has established herself as one of Australia's most versatile and talented entertainers.
During 1989, Silvie was offered the role of Eponine in Les Miserables, an exciting opportunity for an eighteen year old. She continued performing the role for a further twelve months touring Australia and New Zealand to critical acclaim. She received the same recognition in 1992 when she accepted an invitation to perform the role of Eponine on the West End in the London production of Les Miserables. In 1997, Silvie was invited to return to London where she performed the role of Fantine in Les Miserables for a successful two-year season.
Silvie's other Australasian credits include the role of Jeannie in Hair, Grizabella in the Australian and Asian tour of Cats, Ellen in Cameron Mackintosh's Australian premiere of Miss Saigon, Donna in the smash hit Mamma Mia!, Rita in the world premiere of Sideshow Alley and, for The Production Company, The King And I.
In 2001, Silvie toured with her one-woman show Silvie Paladino Sings Streisand for which she received rave reviews, and was nominated for a Green Room Award. Silvie has released a live CD of this performance. In 2007 she released a Christmas album entitled Silvie Paladino – Christmas List and in 2011 her solo album, On My Own.
Apart from her theatrical credits, she is well known to Australian audiences through her regular television appearances including Carols by Candlelight for the Nine Network.
She has also featured at many special events such as the world-wide telecast of the Rugby League Grand Final, the Australian Football League Grand Final, Boxing Day Cricket Test and a concert in Beijing as part of the 2008 Olympics.
Silvie's concert performances include lead artist with symphony orchestras throughout Australia. She has also toured with international singer Patrizio Buanne and performed for celebrated theatrical composers, Stephen Schwartz and Stephen Sondheim.
Silvie received critical acclaim and a Green Room Award (Music Theatre Actress in a Leading Role) for her performance of Florence in Chess – the Musical at the State Theatre. Most recently she was also nominated for a Helpmann Award for the same performance.
Mirusia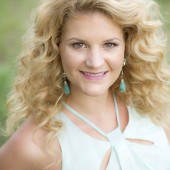 In 2005, Mirusia was chosen as the 'Young Talent' on the 2005 'Golden Casket Lord Mayors Christmas Carols', which was televised on QLD's Channel 7. Since then Mirusia says she is living the life she has always dreamed of. She sings in cities all over the world, she tours the world with Andre Rieu, has had two #1 albums in Australia and a #1 Platinum and #1 ARIA Chart Award Winning DVD and is always surrounded by talented musicians. Mirusia is enjoying every moment.
Mirusia was the youngest recipient ever of the  prestigious "Dame Joan Sutherland Opera Award" in 2006. That year she graduated from the Queensland Conservatorium and she received numerous scholarships and bursaries for her outstanding recitals at the QLD Conservatorium of Music including the 'Elizabeth Muir Memorial Prize', 'Brisbane Womens Club' and 'Margaret Haysom Bursaries', and the 'Linda Edith Allen Scholarship' two times over.
2007 saw Mirusia move to The Netherlands to join Waltz King, Andre Rieu, full time as his star soprano, touring around the world, filming numerous award winning DVD's and CD's.
In 2008, Mirusia played a major role in Andre Rieu's 'World Stadium Tour', which even took her back to her home country Australia. 'The World Stadium Tour' broke all the records as the largest set, cast and crew to ever tour in the history of the music industry. To celebrate the success in Australia, Andre Rieu and Mirusia released the CD 'Waltzing Matilda' which went Platinum within 10 days and stayed at the number one position on the Australian Pop Charts for three consecutive weeks. This CD was the first and only time Rieu had ever collaborated with another artist and was released as a tribute to the many dedicated fans in Australia.This same year Mirusia returned to Brisbane to perform at the IGA Carols in the City 2008, a special homecoming.
In 2010 Andre Rieu presented Mirusia in her first International Solo release 'Always & Forever', a CD and DVD which went platinum and stayed at the #1 position in Australia for 4 weeks. A DVD quickly followed and it went straight to the #1 position on the ARIA charts earning Mirusia a #1 Aria Chart Award in 2012.
Mirusia is also Ambassador for the Australian Children's Music Foundation (ACMF). She strongly believes that music should be in integral part of any child's education and is very dedicated to raising awareness for this wonderful charity. She also raises funds for the Mater Little Miracles and Mater Redlands, donating her CD sales and performing at their events to support to their wonderful cause. Her charity work has been so greatly appreciated in Queensland that Mirusia is Queensland's Volunteer of the Year 2013.
Mirusia is very much looking forward to returning the the Riverstage to perform at the IGA Carols in the City 2013!
Debra Byrne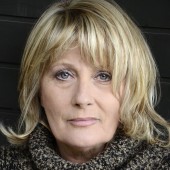 Anyone who has heard Debra Byrne sing, knows just how special this Australian performer is. With more than thirty years in the spotlight, Debra has amassed credentials in music, television, film and on stage that few can match.
Debra performed on the original Young Talent Time then moved to a recording career winning the Australian Queen of Pop Award for two consecutive years and two Logie Awards.
Her popularity was overshadowed by her battle with anxiety and depression which often made it difficult for her to perform and led to difficulties in her career and in her personal life. Debra describes herself as a survivor through her battle with anxiety and depression and sought help in many ways to overcome her illness.
Despite everything that life has thrown her way she has raised three lovely daughters Arja Byrne, Lauren Byrne and Lucille and now considers herself at peace with her past and present.
This year Debra wrote a letter which was published in the Womens Weekly to her 16 year old self. Part of that letter said: Remember your love for Jesus. When you were a little girl, you wanted to know Him. You loved your Bible and would seek His words and His heart. I know you still secretly desire Him and the life He wants for you, but feel you are unable to sustain it. Remember, you are not alone, that when you ask Him to lead you, He will never leave you, He will carry you through all of life's trials and share all you celebrate.
We are thrilled to have Debra perform again this year at the IGA Lord Mayors Carols in the City.
Ian Stenlake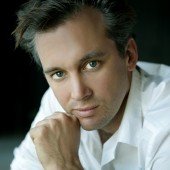 IAN STENLAKE
IAN GRADUATED FROM NIDA IN 1996.
Ian has been a regular guest on GMA as a vocalist; PYRAMID for Channel 9; has extensive experience headlining corporate events and performed as a member of the performance groups Bravo and Leading Men.
Mark Lowndes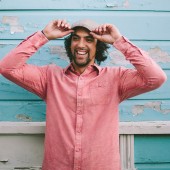 Think Jack Johnson meets Stevie Wonder and what do you get? Brisbane born and bred vocalist Mark Lowndes definitely should come to mind. Mark's ability to draw and apprehend his audience with his clever lyrics was rewarded 'Acoustic in the Park' winner in 2006. In 2007, the acoustic soul artist was voted runner up for Brisbane's FRETFEST find of the year breaking boundaries with his originality and individualism. Mark has received high recognition for his performances and is developing a Global following. Mark has performed at 'Parachute Festival', New Zealand, "Queensland Multicultural Festival", "Easterfest", "Woodford folk festival", as well as local venues throughout Brisbane, Sydney and Melbourne. Brisbane has embraced Mark's musical talents and he has regular shows at Brisbane festival, Fete de la Musique and the Zillmere and Roma St. Multicultural festivals. Through all this, the cheeky smiled singer also plays a vital role within the community by supporting the 'Hope for the Homeless' cause. His passion to impact the next generation through his music has resulted in running workshops throughout highschools in Brisbane.
Colin Buchanan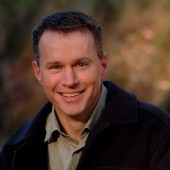 Born in Dublin, Ireland and emigrating to Australia with his family in 1970, Colin is a 9-times Golden Guitar winner, an APRA and ARIA award winner with career album and DVD sales that stand in excess of 240,000 units. A regular on national TV and radio for over 15 years, a leading children's entertainer, award-winning singer/songwriter and highly sought after co-writer, #1 selling Christian artist, genial host… Colin Buchanan is a hard man to pin down!
He is an acoustic singer-songwriter par excellence, with a keen wit and rare talent for capturing the people, stories and scenery of the bush in song. Besides his own substantial body of self-recorded work, Colin has contributed to a swag of hits in the collective repertoires of Australia's most successful CM stars, including Lee Kernaghan, Troy Cassar-Daley, Melinda Schneider, Adam Brand and Beccy Cole.
Yet take a walk with him along just about any street in Australia and it's only a matter of time before you'll hear an excited young voice cry, "Hi Colin!" Since 1993, first on Play School and then on the Disney Channel, Colin has been solidly ensconced as one of the most beloved (and recognisable) faces of Australian children's television. His happy, engaging and slightly mischievous persona has endeared him to a generation of young Australians – and their families. Be it on stage, on television, on radio or in a song, Colin's infectious warmth and substantial talent have earned him a unique place in Australia's entertainment landscape.
Lauren Porter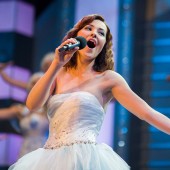 LaForza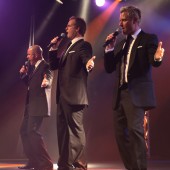 In the spirit and style of Il Divo, the three male performers of La Forza deliver entertainment of the highest calibre!
La Forza, meaning 'the force' is just that and a whole lot more! Blending the talents of some of Australia's top vocal performers, La Forza exudes class and hits the stage with a powerful vocal performance that surpasses all expectations.
Peter Shurley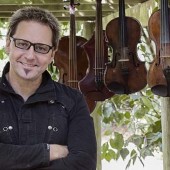 Peter continues to be recognised as one of Australia's most popular and sought after Gospel artists. This multi- award winning singer, songwriter, instrumentalist and pastor maintains a busy touring schedule based from his home in northern Tasmania where he also oversees the Greenroom recording studio.
With a busy itinerary and a family of five children, life for Peter is full. Not only are his live performances and recordings highly acclaimed, he is also much sought after as a Christian communicator. This brings an inspirational, challenging and often humorous dimension to his concerts that is quite unique.
Carols Choir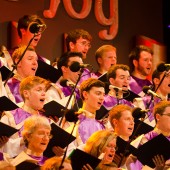 Carols Choir under the baton of Paul Holley
The Carols Choir is a fabulous group of talented singers from Resonance of Birralee and the City Tabernacle Choir. Resonance of Birralee is a choral ensemble of young people aged 17-30 who collectively bring a wealth of experience, enthusiasm and musical leadership to the Voices of Birralee program (www.birralee.org). They have performed many times with the Qld Pops Orchestra including completing a recording with them and have been prize winners at both the National Eisteddfod and World Choir Games. In 2012 they have released their own CD and contributed tracks to the Voices of Birralee CD Sing We Now of Christmas. Both are available at www.birralee.org
Paul Holley is a graduate of the Queensland Conservatorium of Music where he studied conducting with Dr John Nickson. With extensive experience directing school, church and community choirs, Paul is dedicated to excellence in choral education and regularly features as guest conductor/clinician at regional festivals, conferences and music competitions. Paul conducts the Birralee Blokes and Resonance of Birralee, is the principal conductor of Gondwana Chorale – a national youth choir and is a choral director at Brisbane Girls Grammar School. Paul has received a Lord Mayor's Australia Day Achievement Award for his services to the choral community in Brisbane and a 4MBS Music Teacher of the Year Award.
"Music has been part of my life for as long as I can remember. Growing up in the Salvation Army as a brass player, pianist, singer and conductor, music was a huge part of my church life as well."
Georgina Lewis and Josh Holt