Bronwen and I drove up to Woodford and set up camp. I believe our spot was the last available shady spot in "The Prairies"—at least until they open up overflow camping, if they do. It was incredibly hot setting up the tent. After we'd finished setting it up we went back to Happy Campers to mark out on the map where our tent was, and were somewhat-angrily told that our department—Festival Watch—already had an allocated area, even though we'd bothered to ask when we arrived and been told they didn't. Annoyingly, the Happy Campers lady then wrote "Festival Watch" on our tent site, which is bound to confuse someone.
After setting up our tent we went for a wander around the festival site. The Woodford Weirdness™ has begun already—we were given six boxes of glow-in-the-dark condoms by someone who was clearing out old stock from the General Store, then a nice guy at whatever "The Duck" is called this year managed to find us some lunch even though it was too late for lunchtime provided we reported back on whether or not "The World's Best Ginger Beer" was any good or not (it is fantastic—probably the best in the world).
We had a laze down by Stoney Creek before driving home again.
We went for a wander through Southbank—which was incredibly busy—and I took some photos of the fireworks from the top of Kangaroo Point Cliffs.
5:30am
I drove out to the airport and picked up Maz, who had flown back from Japan.
Day
Bronwen and I had a look at the Myer Christmas Parade, Southbank Fireworks, and the City Hall Light Spectacular.
Day
I worked from home.
I drove to GoComp (which is somehow Auscomp) and picked up a new Microsoft Mobile Memory Mouse 8000 (which is a really old mouse now… but I haven't been able to find a better one) for $64, and then dropped past Maz's place for lunch.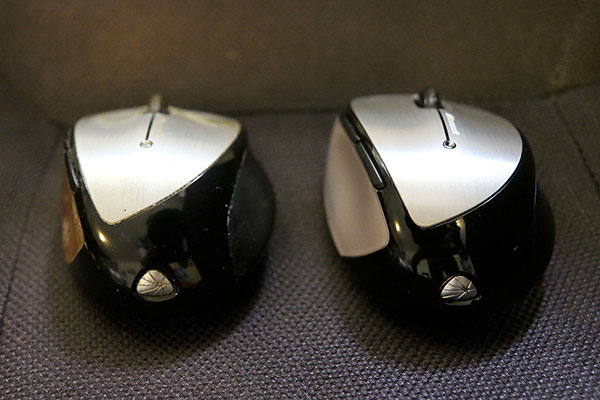 I drove into Southbank to go see "Star Wars: Episode VII – The Force Awakens", using some of the gift card my sister got me for my birthday, however parking was incredibly bad so I ended up driving around in circles. Fortunately, despite there being no parking anywhere else, I found enough people had been too scared to park in a school days only loading zone—which as it's holidays I assume doesn't apply—so I managed to get to the cinema before the movie started. Bronwen had collected our tickets and held a seat for us and came out and met me, and all was good—except that my 3D glasses fogged up and I had to keep wiping them clean. I haven't had that happen before. The movie was exactly the same as all the other Star Wars movies—fun to watch, but certainly nothing to write home about. Interestingly, the 3D wasn't very good. I don't know if that was something to do with the cinema (though I've not had a problem with any other 3D movie there—ok, there was one movie where it was entirely broken and the movie was a really bright kind of red colour, but usually it's fine…) or the movie, but it looked like bright points of light in the movie (of which there were a lot) were perhaps out of sync by a frame between eyes or something like that, which sometimes looked like a strange sort of overlay on top of the rest of the normal-3D movie.