Coronavirus Lockdown Day 55
1,055 cases: 1 new (linked to a cruise ship)
Recreational travel distance increased to 150km. 5 visitors permitted in homes. Gatherings of up to 10 people allowed. Restaurants, nail and beauty salons reopen but are limited to 10 people at a time. Fraser, Moreton and North Stradbroke Islands re-open for day trips. BBQs, swimming areas, playgrounds, showers and toilets reopen at SEQWater dams.
Cleveland Point
Bronwen and I drove out to Cleveland Point, buying chips, to have a picnic and ideally take some photos. However, it was very cold and very windy, and even rained a bit, so it was not a very pleasant outing.
Raby Bay Boulevard Park
Shopping
We stopped off at ALDI, Coles and Woolworths on the way home.
Halim's Indian Taj
In very exciting news, now that restaurants are allowed to reopen, Bronwen and I drove to Halim's Indian Taj. I actually phoned them beforehand to make a booking, but when we got there there was only one other table seated, so we didn't need to book. We were told that it had been busier—and hit the maximum limit of 10 people—earlier on in the night.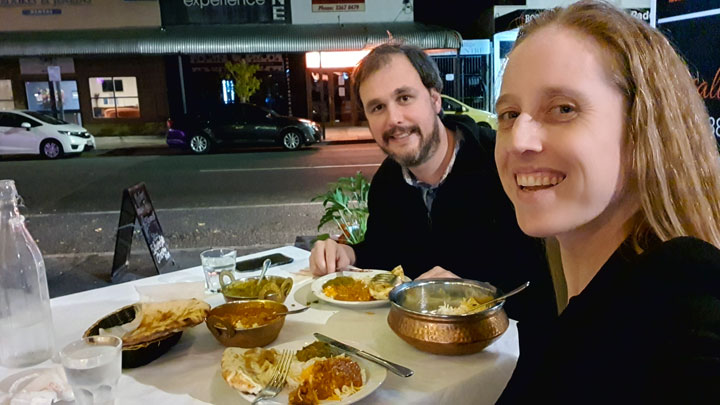 Maz's Place
After curry we drove to Maz's place.
Hoop Pine Picnic Area
After leaving Maz's place Bronwen and I stopped at Hoop Pine Picnic Area, where we tried some light painting and long exposure photography, with fairly limited results. It was quite cold, and we don't have any cool lights.
Mt Coot-Tha Summit
We stopped off at the summit lookout on our way home. There was what appeared to be a band filming a music video there.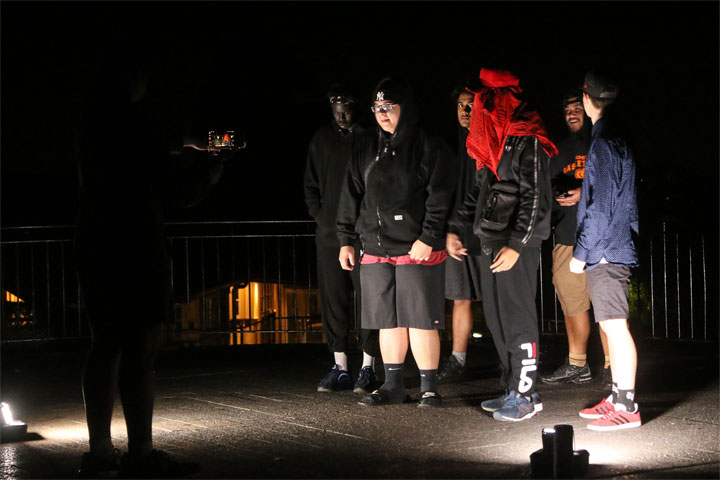 Coronavirus Lockdown Day 56
1.057 cases: 0 new.
JC Slaughter Falls
After a boring morning at home, Bronwen and I drove to Ken Fletcher Park, had a quick wander around it, and then continued on to Maz's place and then back to Mount Coot-Tha, where we went for a short walk to JC Slaughter Falls. It was too dark by the time we got there, and there's no water anyway, so all in all it wasn't a very productive walk.
Mount Coot-Tha
Bronwen and I stopped off at Mt Coot-Tha on the way home.