Bronwen's Hair
Friday 3rd January
The Desolation of Smaug
Day
I slept in for half the day. I am not feeling well—sore throat mostly. I appear to have caught the lurgy.
Night
Bronwen and I drove into South Bank to watch "The Hobbit: The Desolation of Smaug". We had left it rather late, and got there about two minutes before the start of the movie, only to find there was no parking. We waited in line for parking under the cinema but were told the next movie didn't end for a quarter of an hour, so we drove around the block, and were about to give up and go home when (fifteen minutes after the start of the movie) we found a car park. We tried to pay, but the parking meter was broken, so we parked there anyway and rushed to the cinema. Despite it being well after the start of the movie, we were seated just before the previews changed from 2D to 3D—and still two adverts from the movie itself.
I can't quite put my finger on it, but I found the movie lacking in some way. I think I didn't really associate myself with the characters much—it seemed like watching a story being told about someone else far away, rather than something I would get engrossed in and feel empathy with. It also had some really weird scene changes that didn't make any sense to me—something was happening, and then the next minute, something else seemingly unrelated was happening. That said, the visuals were spectacular, and I certainly wasn't bored while watching it. Hopefully they show all three of The Hobbit movies together as a single movie once the third has come out.
It's difficult to rate, as it's one-third of a single story, so I'll wait until the third is out.
Saturday 4th January
Sick & Sleepy
Day
I slept in all morning. I'm still sick. It is very hot, and we've had to use the aircon.
Once I was eventually awake, Bronwen and I drove to Toowong Sizzler, where we had an argument—and lunch. I forgot to use my $5 off voucher, even though I had it with me in my wallet. It was a shambles.
Sunday 5th January
Hot
Day
I had a quiet day, hiding inside avoiding the heat. We again turned the aircon on.
Night
I went for a drive to a 7-11 and through the Clem 7 tunnel, which is free until 5 AM because the Story Bridge is shut.
Monday 6th January
Stormy
Morning
I drove Bronwen to the bus stop at Griffith and myself to the servo to buy milk—only to find they were out of milk. So I drove to Woolworths, and they were closed. I've never been to the shops so early that Woolworths is closed before. A new experience!
In other news, it was quite hot right up until a huge storm hit. There was lightning everywhere. The rain was incredibly heavy and driven. It was the most stormy storm I had seen since living in this house (though I am normally at work this time of day, so may have missed many others). Some of the thunder was so explode-y that I worried things would be broken from the power of it.
Afternoon
I drove into Rosalie only to find nearly everything there was still closed for their Christmas holidays, so I had Cold Rock for dinner. After dinner I drove up to Bronwen's parents' place, where I found that her parents, and her Aunt and Uncle, had managed to survive the fires of Stradbroke and were alive and well.
Tuesday 7th January
At Home
Day
I had a quiet day at home. Bronwen rode to work.
Wednesday 8th January
Housework
Day
Stayed at home. Did housework.
Night
Walked to Woolies.
Thursday 9th January
Keeping Busy
Day
I did some work about the house, cleaning things, washing the cars, cleaning out the back, and generally keeping busy.
For lunch I drove to Rosalie for a veggie pasty, and to go to office works to print my passport renewal form, which I then submitted at the Paddington post office. They chopped up my existing passport, which is a bit sad, and means I can't go overseas until my new one arrives.
Night
I had a curry from the Indian Kitchen in West End for dinner.
Friday 10th January
A Koala
Day
I had a quiet day at home, doing some more housework.
Night
I went for a walk up the mountain, and saw a koala.
Bronwen's Hair
As Bronwen is considering cutting her hair, I figured I'd go through some photos and pick out some of my favourite Bronwen Hair photos.
Shaved Head
These first few are before and after shots from before I met Bronwen, when she shaved her head.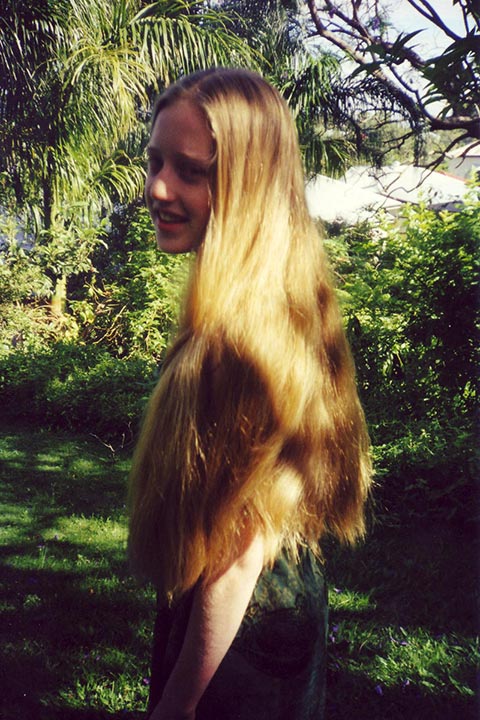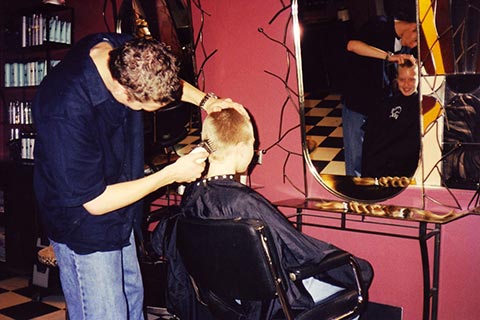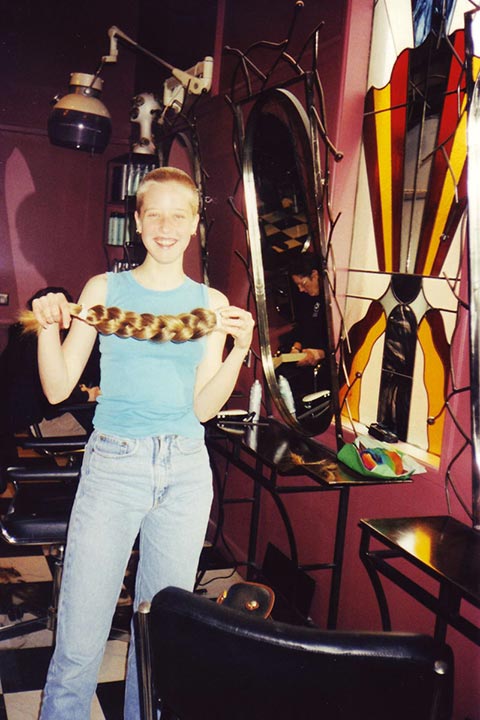 Bronwen's Hair
Since I've known Bronwen, she's mostly had long hair. Below are some of my favourite photos of her hair, starting with a haircut, and rapidly growing longer.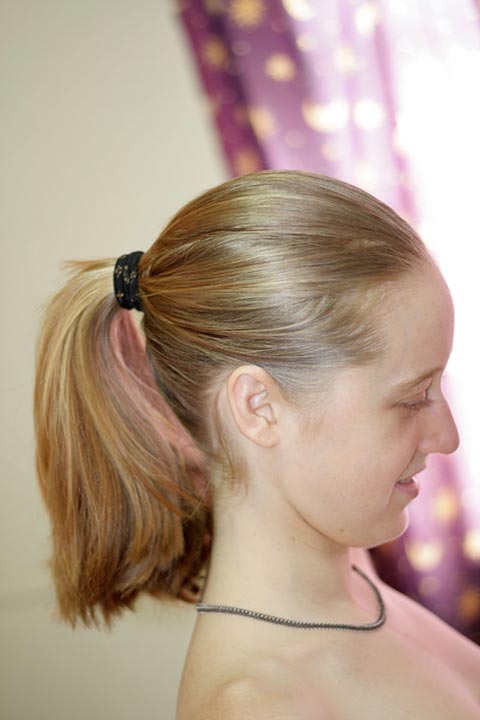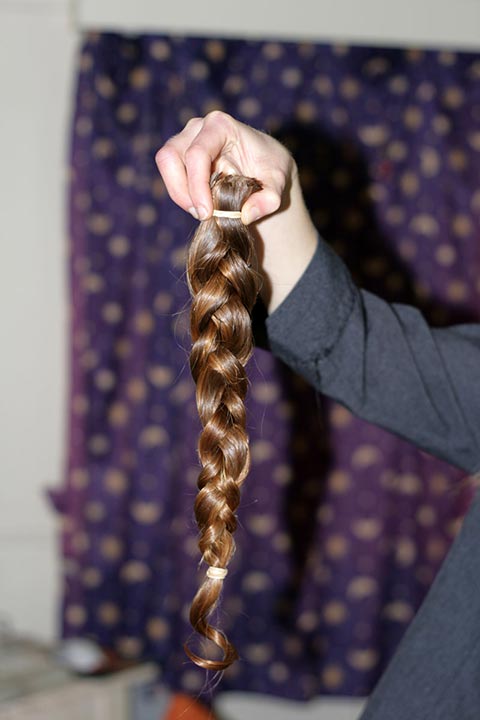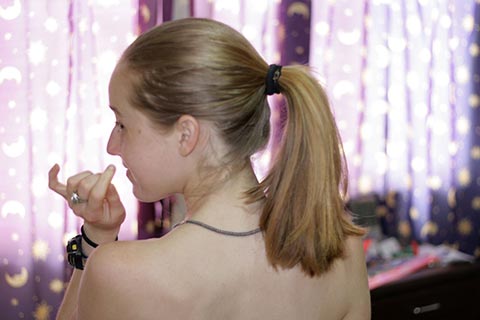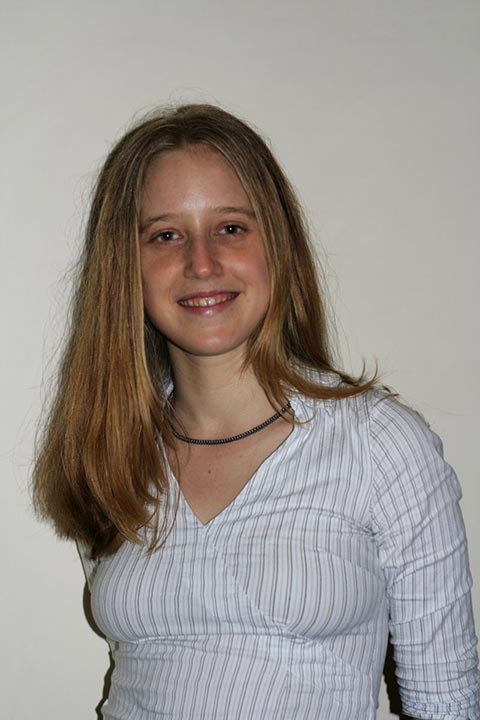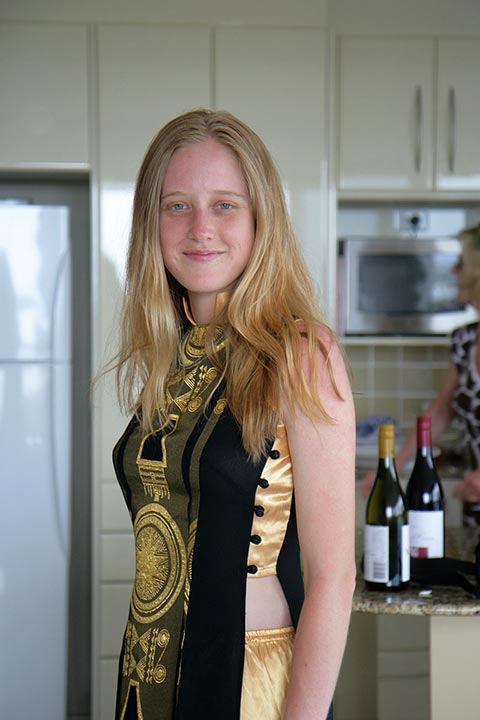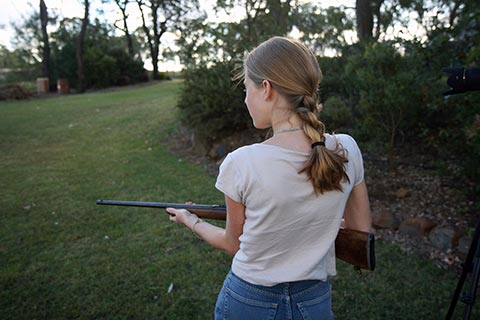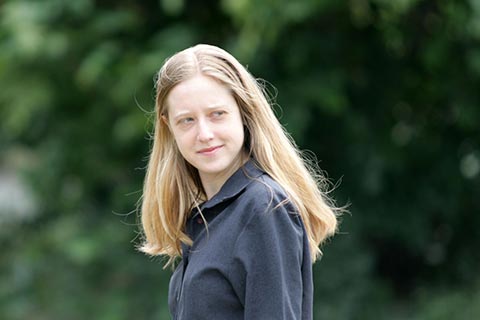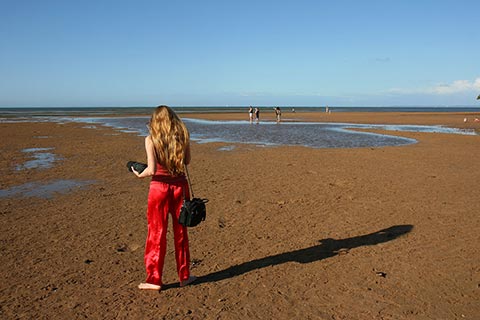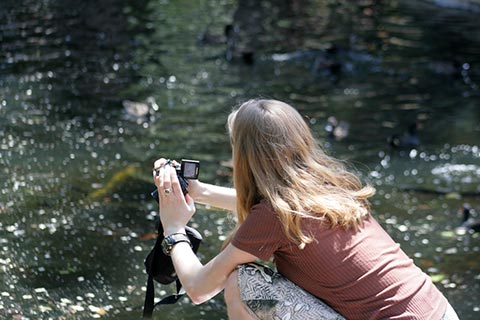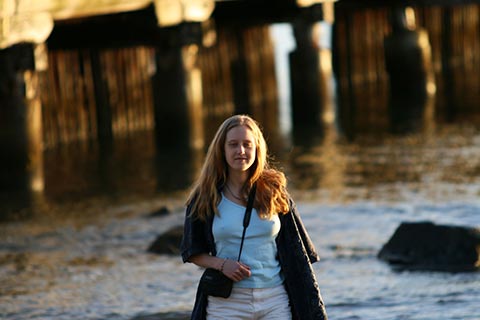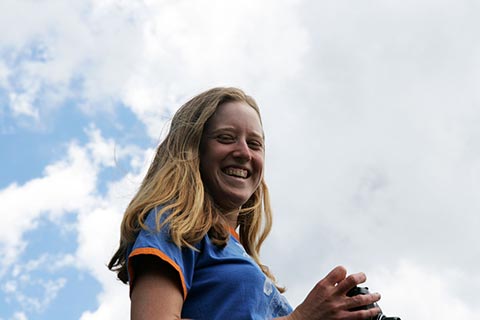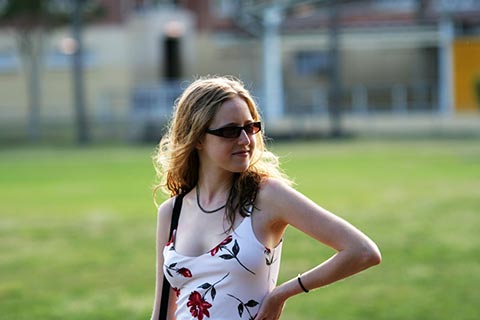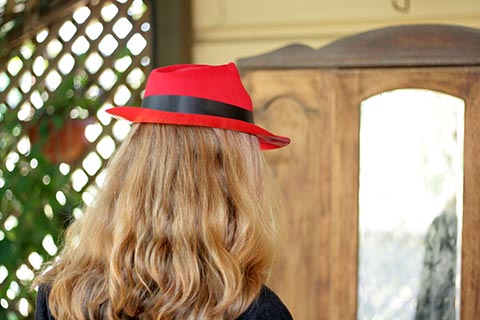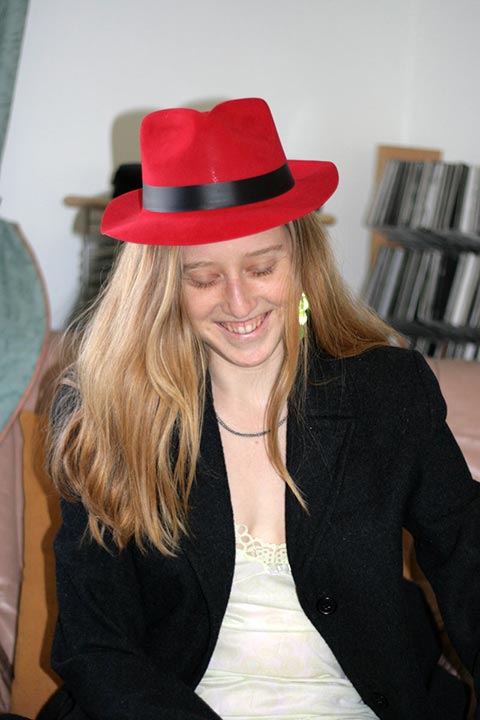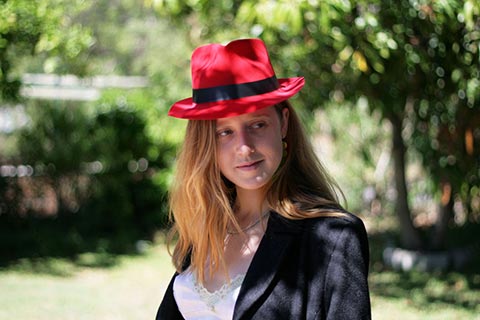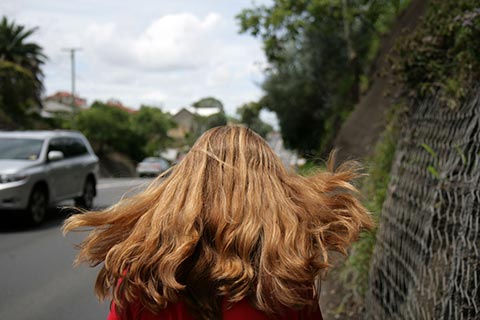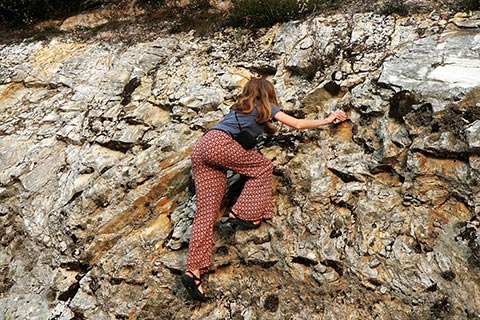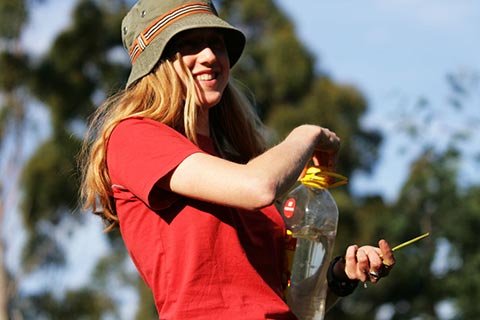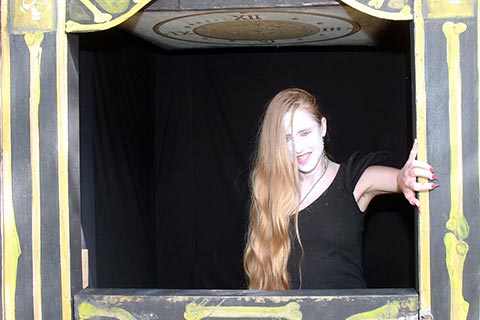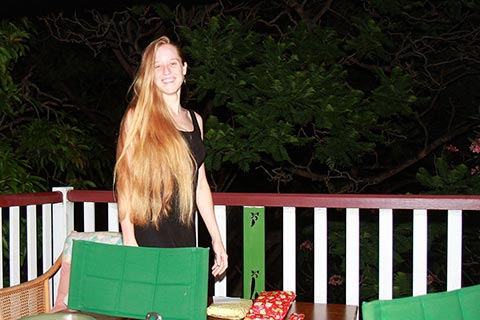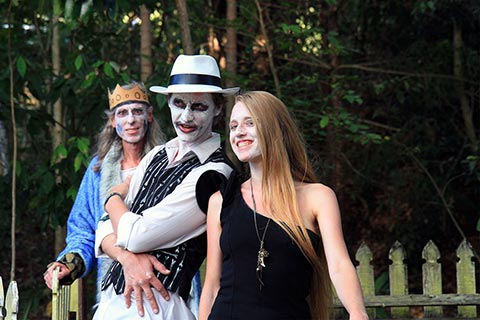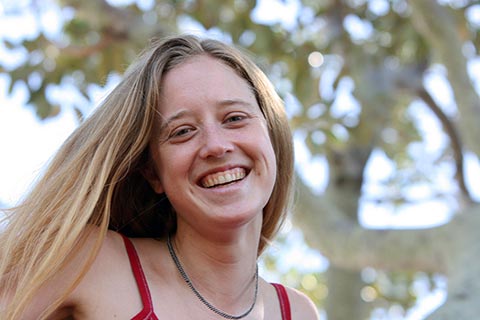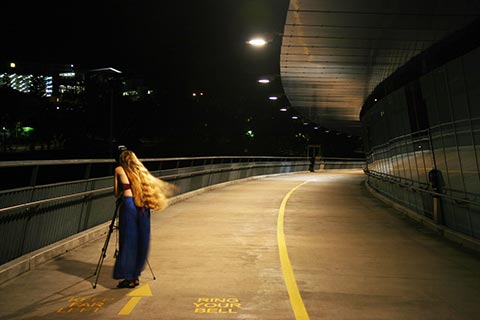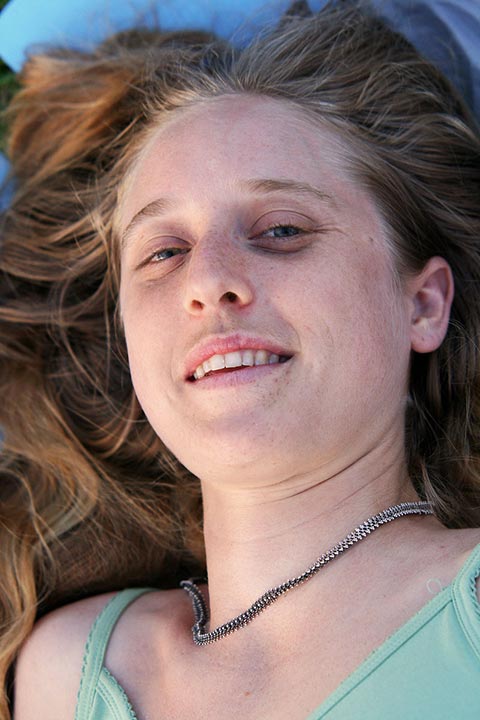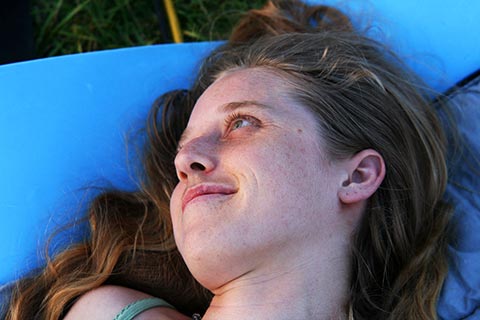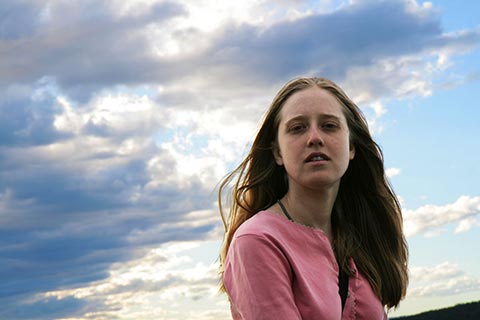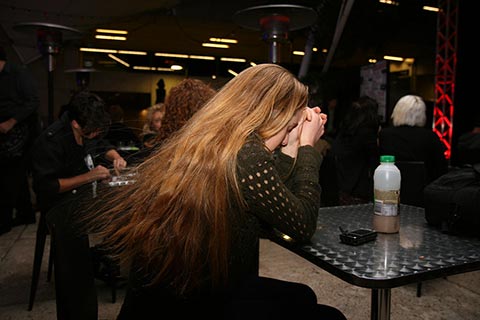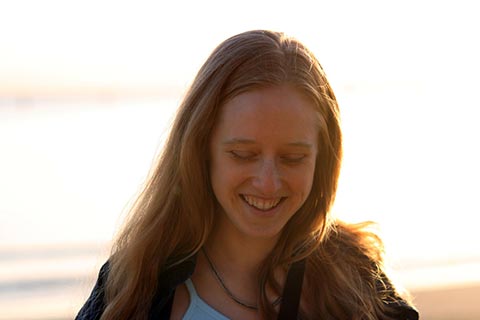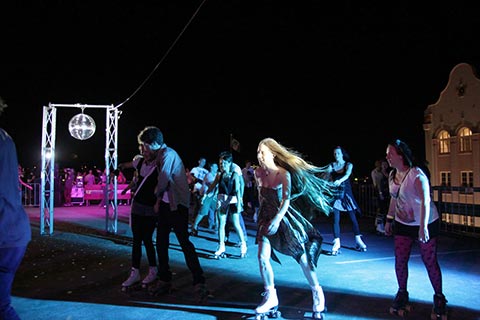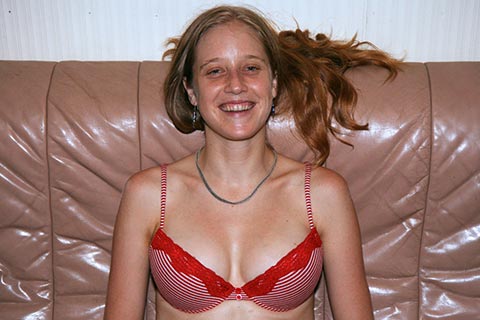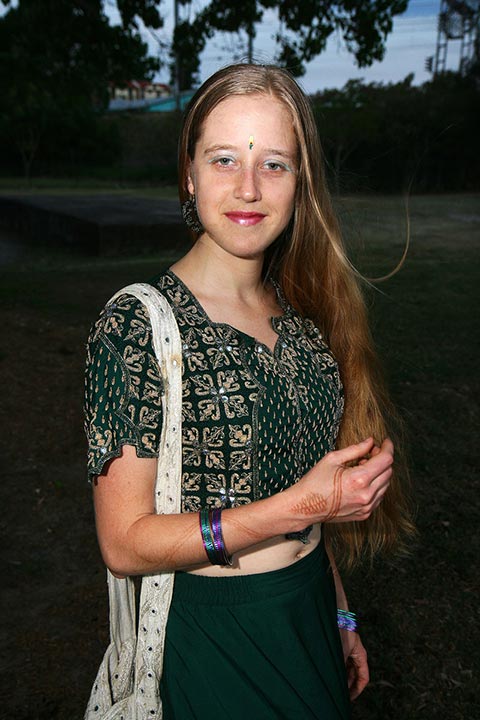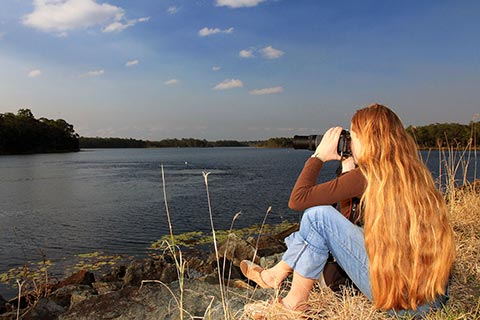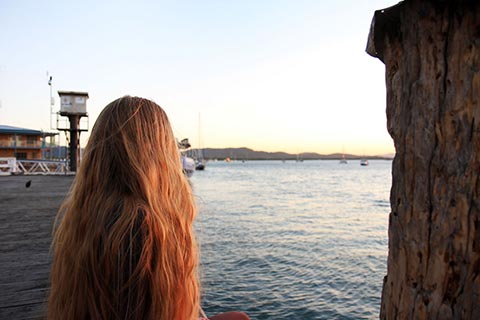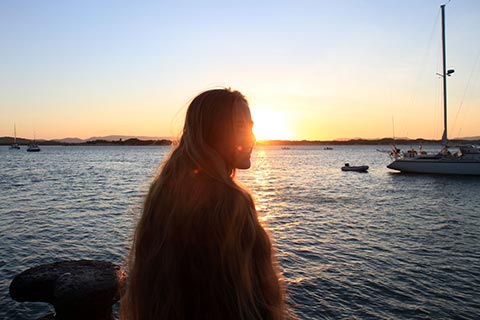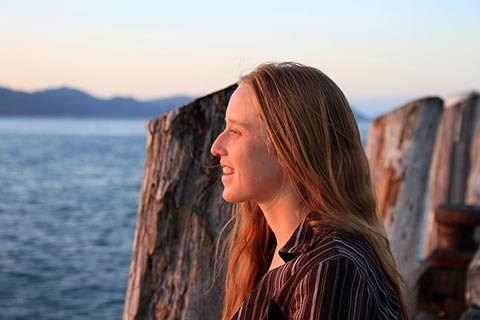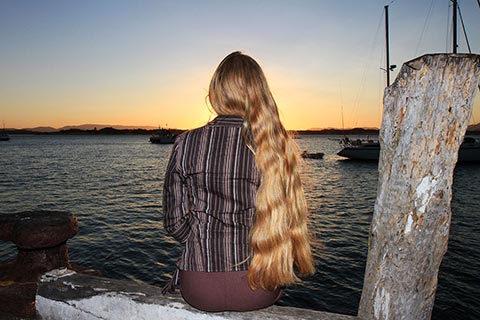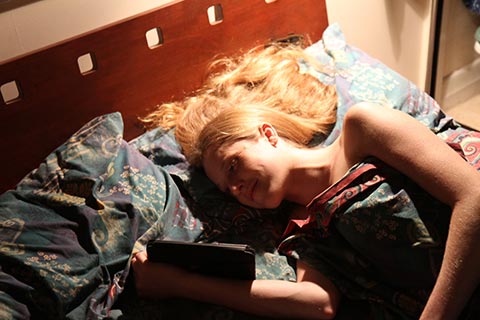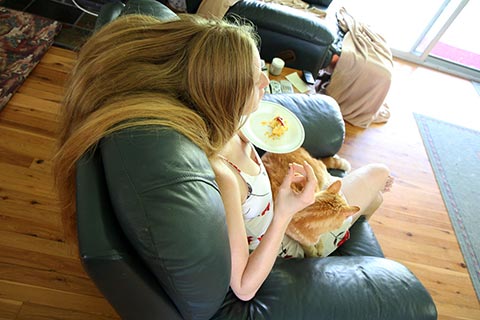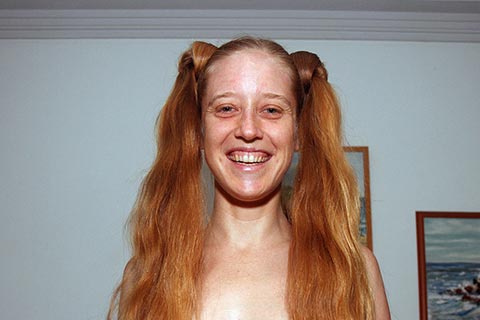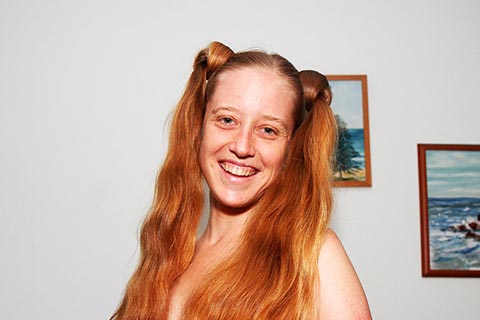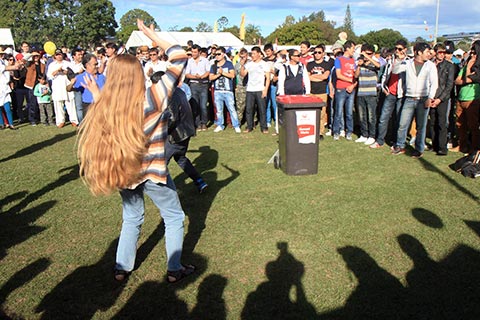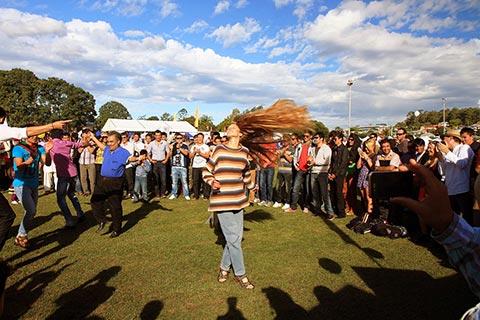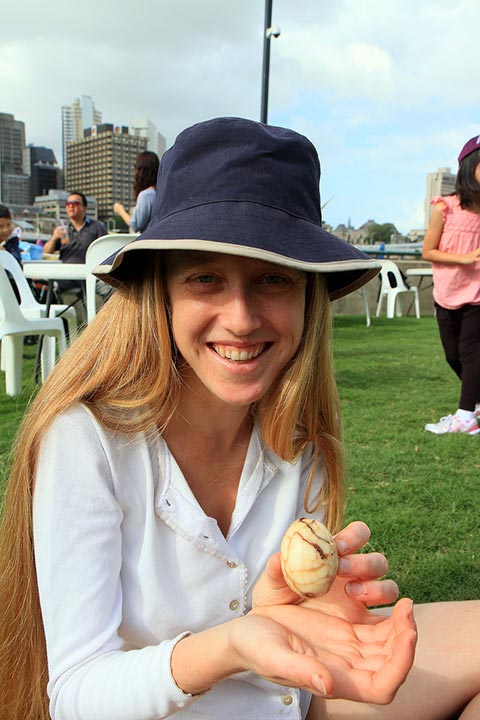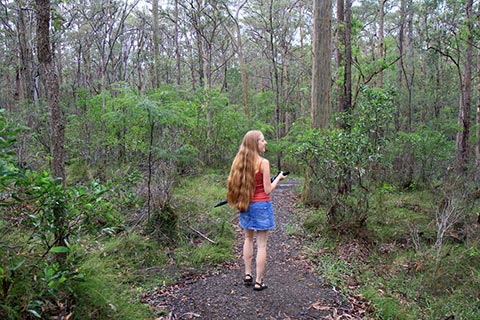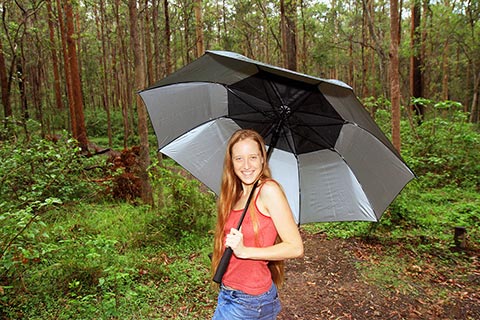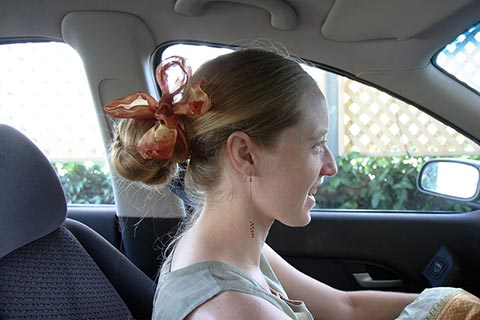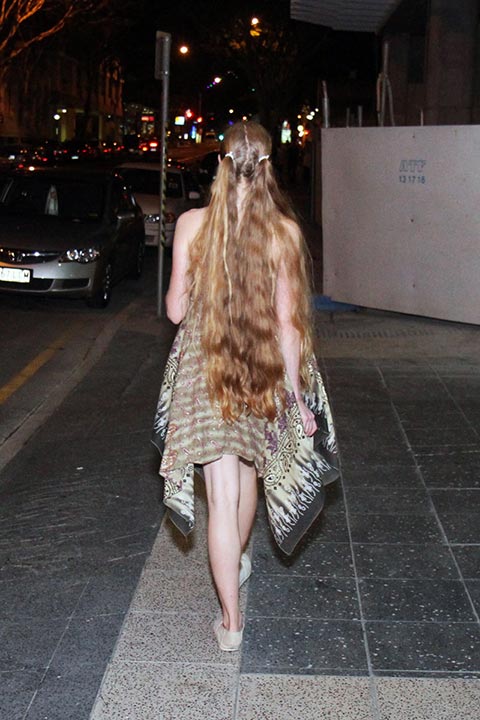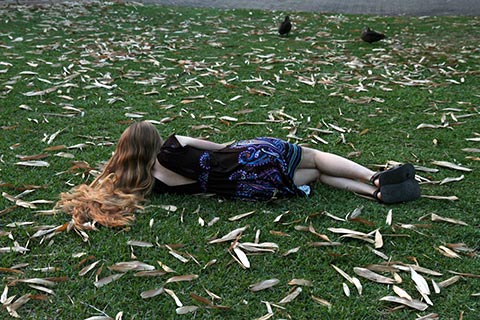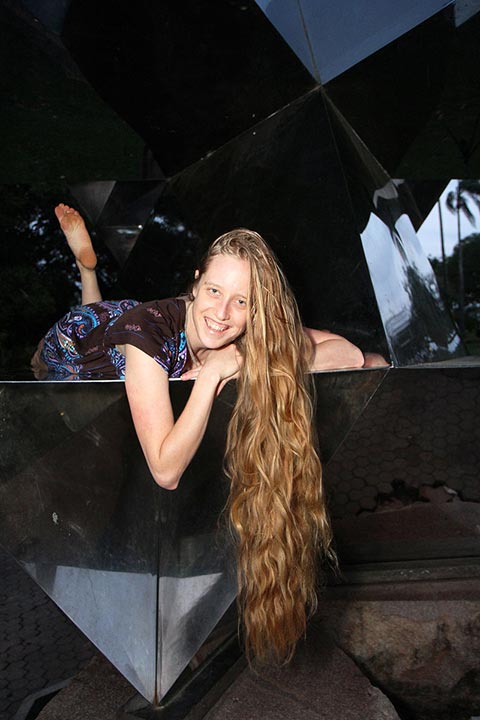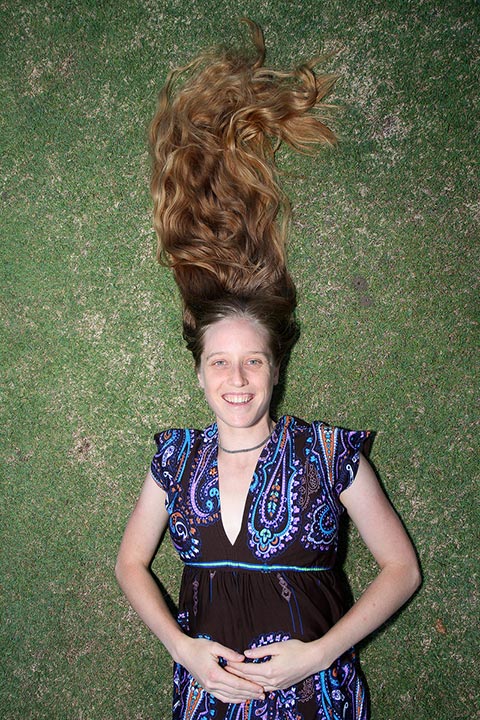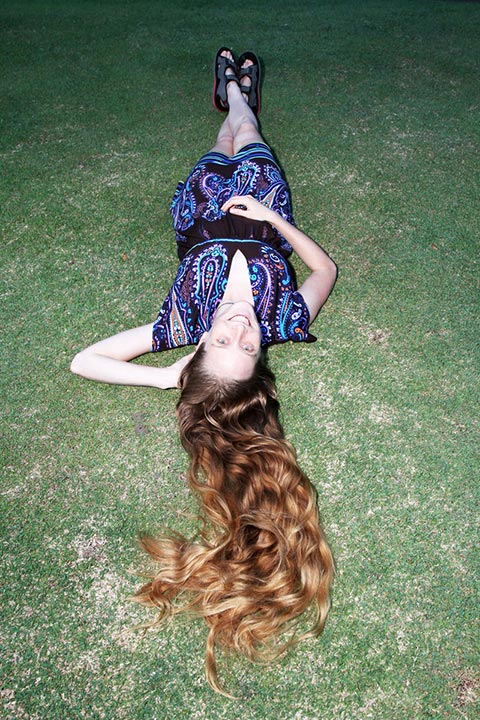 Plaited